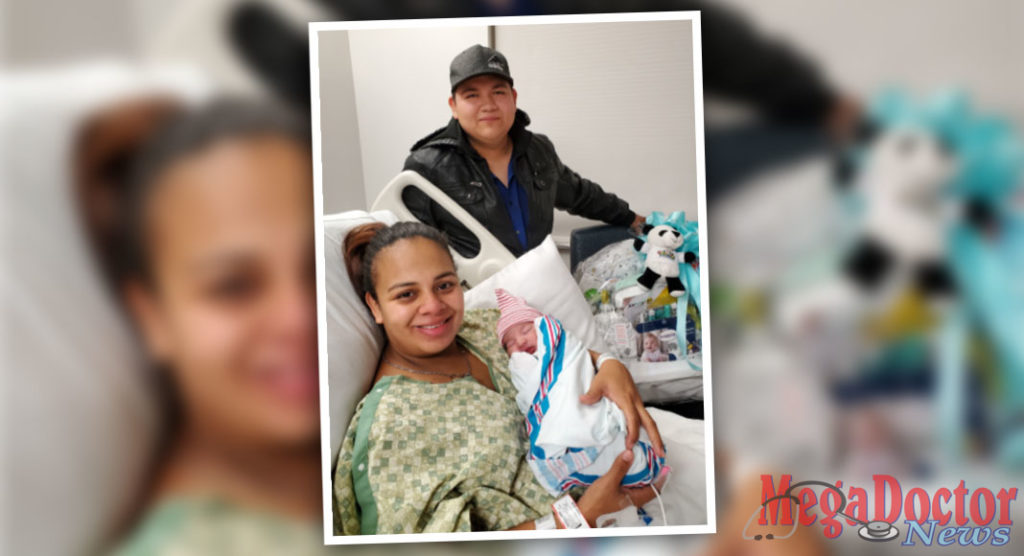 Mega Doctor News
McAllen, Texas – Rio Grande Regional Hospital welcomed its first baby of the decade, Jose Emmanuel Vasquez at 8:53 a.m. on Wednesday, January 1, 2020.
Dr. Lourdes Uribe, helped welcome healthy baby boy Jose Emmanuel who was 19" inches and weighed 6 pounds, 1 ounce. Baby Jose Emmanuel is the son of Melissa and Emmanuel, and he has one older brother.
"My baby was due on January 20th, but I have been experiencing contractions for the last few days, and I had a feeling I would go into labor on New Year's Eve," said Melissa. "I still can't believe I went into labor this early, but we are we are very excited to have our baby with us, and now we have another special reason to celebrate the New Year."
As a special token, Melissa and her family received a gift basket filled with baby essentials and other goody items from the hospital.