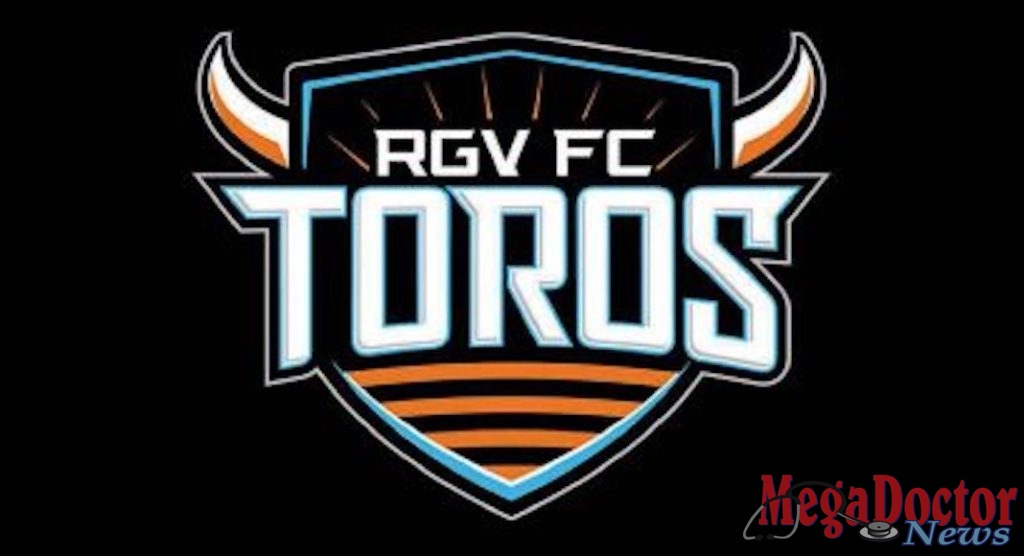 Mega Doctor NEWS
NEED TO KNOW:
32 teams have joined the USL eCup Rocket League inaugural tournament
Equipment manager, Anarbol Jr. Villarreal is representing the Toros
Tournament will assist local charities: RGV Food Bank
RGV FC vs Pittsburgh Riverhounds SC on Wednesday, April 1 at 3 p.m. CT
---
---
EDINBURG, Texas – Although the 2020 USL Championship season is in hold due to COVID-19, the league united as one as they kick off their first-ever USL eCup hosting a Rocket League tournament.
The 32 clubs from both the USL Championship and League One will face off in a one-on-one duel format and each team will be represented by a team captain, who will be the primary player, with two alternates available over the course of the tournament. There are eight groups of four teams.
Each group stage matchup will be a best-of-three between the two players chosen. Each team will play once during Week 1 of the group stage, and then twice in Week 2. The winner of each series will receive three points in the group standings while the loser departs empty-handed.
The Rio Grande Valley FC was drawn into group 4 along with Texas rivals, San Antonio FC and El Paso Locomotive and an Eastern conference team, Pittsburgh Riverhounds SC. This group is interesting as three of the four teams are located in Texas. More tied in, Copa Tejas rivals.
The Toros are kicking off the eCup tournament as they face off Pittsburgh on Wednesday, April 1 at 3 p.m. CT. Streaming information will be announced soon.
For RGV FC, Anarbol Jr. Villarreal, also known as the team's equipment manager, will be the club's captain for the tournament. Both Edson Ochoa (Down in the Valley Podcast co-host) and Christian Sais (season ticket holder) will be the team's alternate players. Pittsburgh is being led by Kenardo Forbes.
What exactly are teams playing for? Well, each team has been partnered with local charities of their choosing. The tournament will assist by helping to raise funds for the chosen community charities all across the nation.
With the current COVID-19 pandemic, RGV FC chose the RGV Food Bank in order to assist with local efforts being made. The Food Bank is constantly fighting local hunger and assist by feeding our community all throughout the Rio Grande Valley. Anyone can help fight for local hunger by making their contribution here.