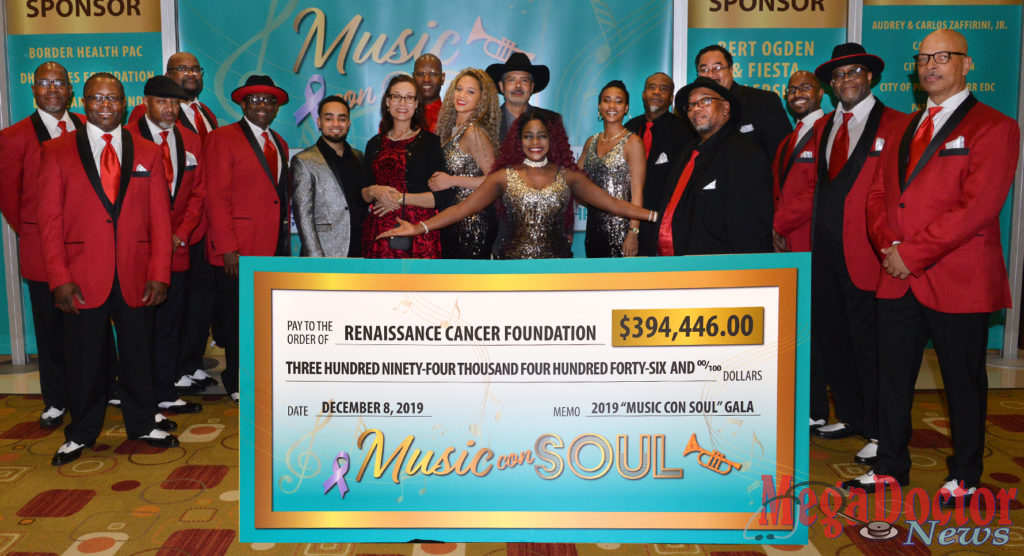 By Roberto H. Gonzalez
As originally published by Mega Doctor News newsprint edition December 2019
On a beautiful winter night, the Renaissance Cancer Foundation Gala presented on December 8, 2019, Big Swing & The Ballroom Blasters performing Music with Soul'.
Larry Safir, Chairman of the Renaissance Cancer Foundation said, "We're very pleased to announce the generous support of our sponsors and patrons that tonight's gala has raised just under $395,000. We're very, very proud of all of you. We couldn't be more grateful.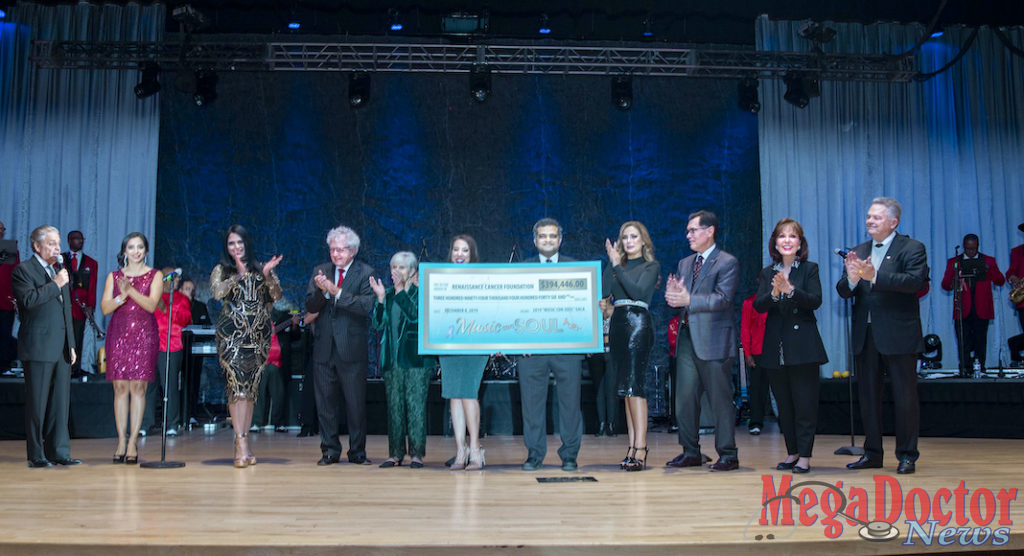 On the stage with him, holding a big check were a large group of sponsors and staff of the foundation. The Renaissance Cancer Foundation, which is a 501(c)(3) non-profit organization, provides financial assistance and patient advocacy services to underserved cancer patients all over the Rio Grande Valley.
The foundation was founded in 2008, and this is the 10th Annual Gala. But, according to Mr. Safir, the Gala continues to grow, and more supporters join to be part of the noble cause.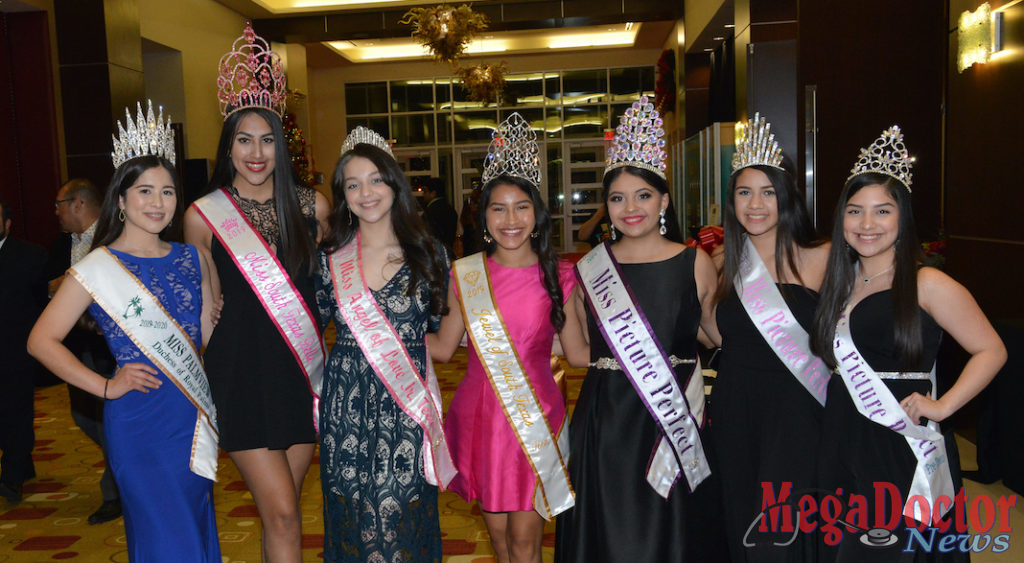 It is through the support of community partners that they can serve cancer patients; Lone Star National Bank, Dale & Libby Linebarger, and Bert Ogden Auto Group are some of the key sponsors of Gala.
The entertainers, Big Swing & The Ballroom Blasters were in their second year participating by popular demand. They are from Atlanta. The band played lots of Latin rhythms and got people to start dancing.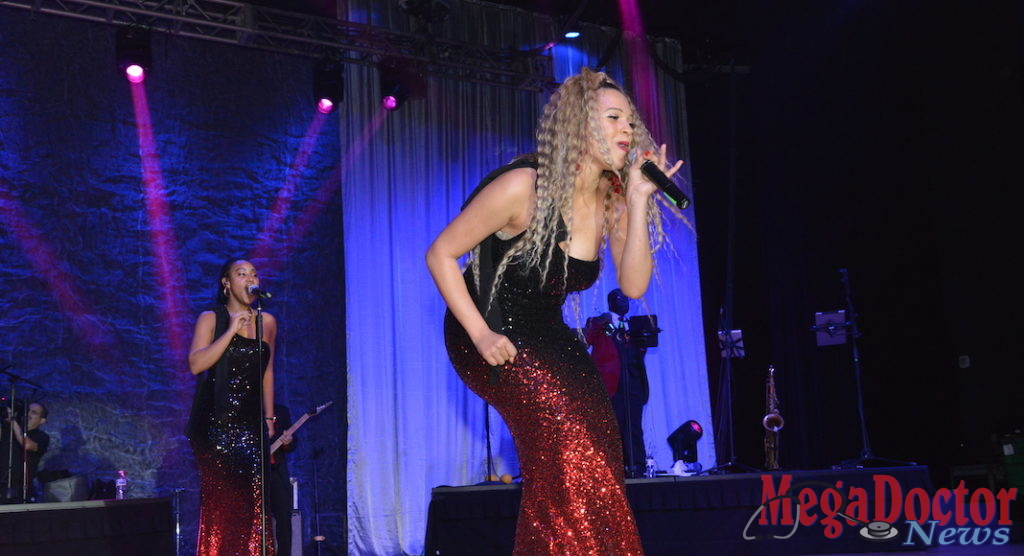 Bob Vackar, one of the principals at Bert Ogden Auto Group told Mega Doctor News that they are proud to participate in the annual event. "We have been involved since the beginning." He also said that this year was phenomenal and next year the goal is to reach the half-million dollars.
Janet Vackar, from the Bert Ogden Auto Group and a sponsor, stated, "I think it is so fabulous that we bring entertainment to the people that give back and show them a great time and great food. For me, it's wonderful to be involved with the Renaissance Cancer Foundation Gala to raise funds and help patients that are in need." MDN