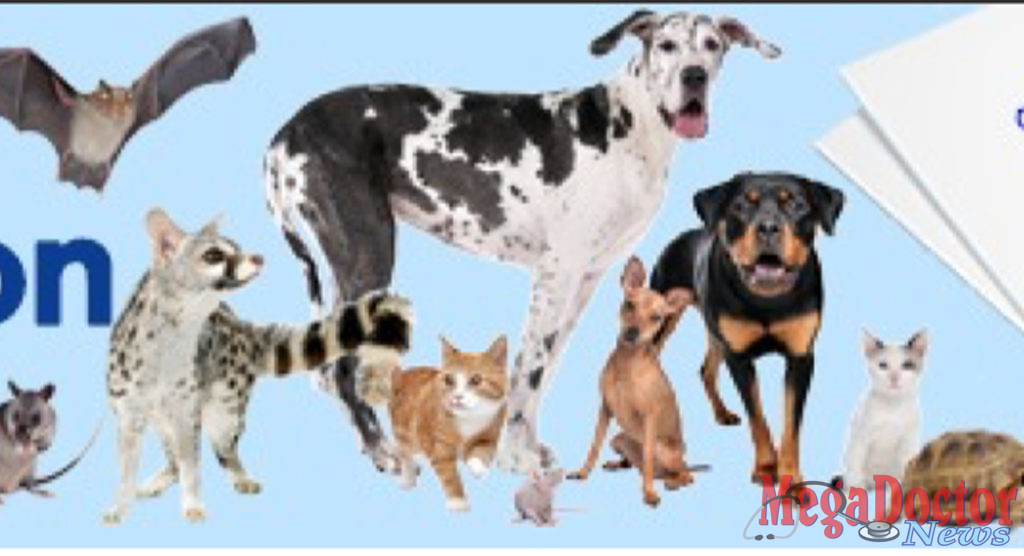 Mega Doctor NEWS
CDC's National Center for Emerging and Zoonotic Infectious Diseases (NCEZID) is pleased to announce a new tool that allows users to search rabies status information by country. Rabies Status: Assessment by Country provides an overview of the presence of rabies (including dog rabies), the presence of surveillance and control programs, vaccine availability, and more.
This new resource is updated each year and will be especially useful for:
• International travelers. This tool will tell travelers if rabies is present in a country and whether vaccine is readily available – information that can help inform whether a rabies pre-exposure vaccination may be recommended by a physician.
• People seeking to bring a dog into the United States. Users will easily see if the country where they are importing their dog is at high risk for rabies. Dogs coming from a high-risk country will need a rabies vaccine certificate. 
Every year, NCEZID experts assess each country's rabies status worldwide to support and inform recommendations for two CDC programs: CDC Travelers' Health and CDC's animal and animal product Importation program. This information is now available to the public through the new Rabies Status: Assessment by Country resource. 
For more information about how CDC is combating rabies in the United States and worldwide: www.cdc.gov/rabies/index.html
For more information, please visit: www.cdc.gov/importation.