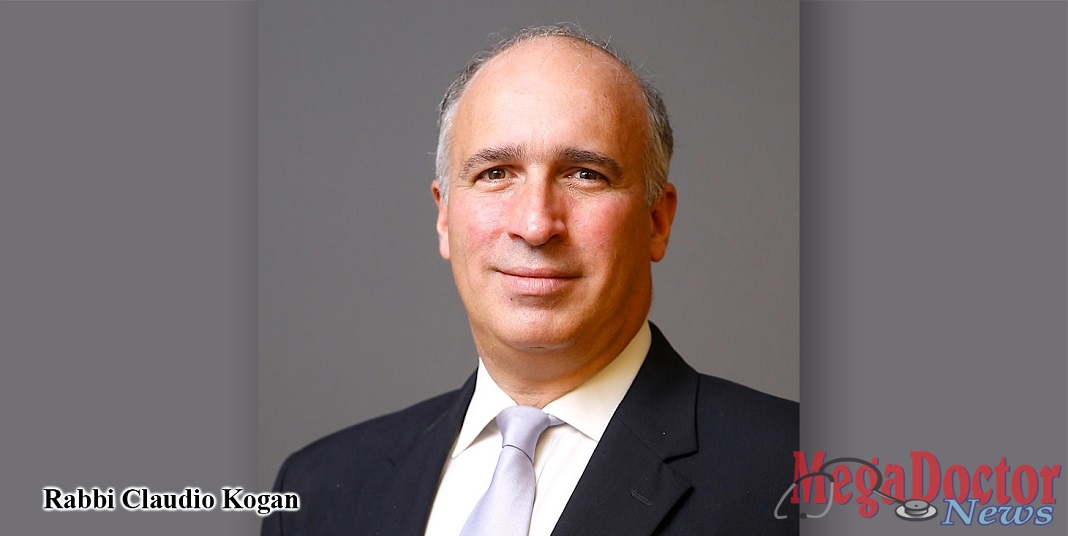 Mega Doctor News
- Advertisement -

By Jennifer L. Berghom
RIO GRANDE VALLEY, TEXAS – Rabbi Claudio Kogan, M.D., M.B.E., M.Ed., has been named director of The University of Texas Rio Grande Valley School of Medicine's new Institute for Bioethics and Social Justice.
Beginning in July, Kogan will spearhead the School of Medicine's efforts in critically focusing on ethical and social issues that affect the Valley and the nation. He will lead a team of clinicians, educators and researchers in developing new degree programs, and will work with various programs and departments throughout the university to incorporate bioethics and social justice into the curriculum and educational experiences for students.
The institute also will work to educate the medical community, policymakers and the public on health equity issues, biomedical research and technological advancement.
Dr. John H. Krouse, executive vice president for Health Affairs at UTRGV and dean of the School of Medicine, said Kogan's unique position as a physician, rabbi and bioethicist, along with his clear dedication to the Latino community and the community as a whole, make him the perfect fit for this position.
"Dr. Kogan has a unique background," Krouse said. "He brings a comprehensive view to how medicine and faith can work toward improving quality of life, which is at the core of bioethics and social justice."
Kogan is an ordained rabbi and a medical doctor. He earned his medical degree from the University of Buenos Aires-School of Medicine, and a Master of Bioethics from the University of Pennsylvania. He previously was a member of the Institutional Review Board at the Yale University School of Medicine.
- Advertisement -

Kogan has been serving as a clinical assistant professor at the School of Medicine. Previously, he served as rabbi for Temple Emanuel in McAllen and continues to serve as a chaplain for various law enforcement agencies and hospital systems throughout the area. He previously served as a rabbi in synagogues in New Jersey, Connecticut, Texas and Latin America.
Kogan recently traveled to Washington, D.C., where he participated on several Congressional panels. On one panel, regarding immigration, Kogan discussed ethics in medicine in relation to providing healthcare to immigrants.
He has led invocations for the U.S. House of Representatives in Washington, D.C., and for the Texas Senate and House of Representatives in Austin in 2015.
Kogan twice was invited to the international interfaith conference at the Domus Galilaeae in Israel, in 2015 and 2017.
Kogan said he sees his new role as that of a bridge builder between the medical and faith communities.
"Bioethics connects medicine and the ethical issues that most profoundly affect our humanity, especially the issues that arise among the lives of the most vulnerable among us," he said. "This institute will bring that kind of awareness of the ethics we have as professionals and, especially, in the work we're doing today."