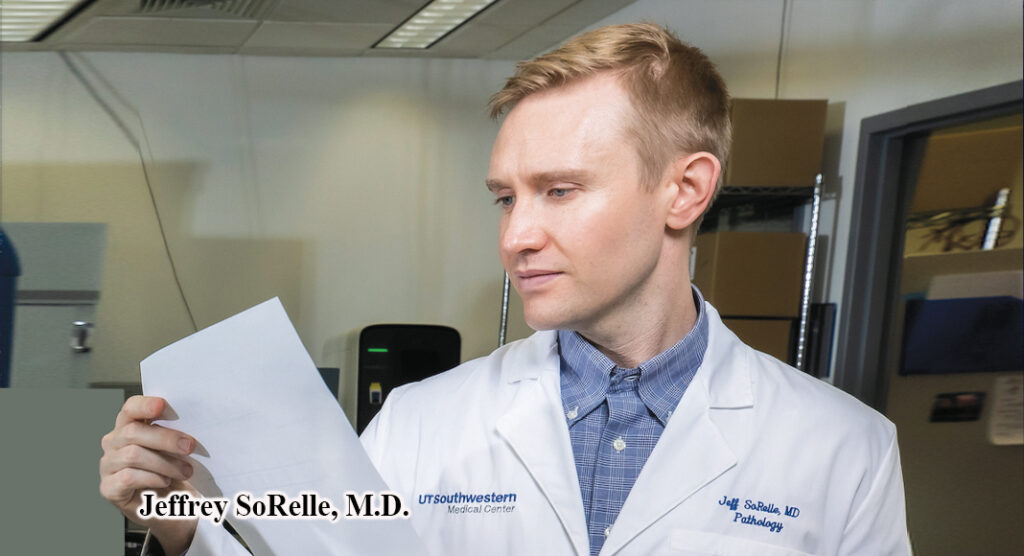 Mega Doctor News
- Advertisement -

This Last year, pathologist Jeffrey SoRelle, M.D., and colleagues at UT Southwestern developed CoVarScan, a rapid COVID-19 test that detects the signatures of EIGHT hotspots on the SARS-CoV-2 virus. After testing CoVarScan on more than 4,000 patient samples collected at UTSW, the team reports in Clinical Chemistry that their test is as accurate as other methods used to diagnose COVID-19 and can successfully differentiate between all current variants of SARS-CoV-2.
"Using this test, we can determine very quickly what variants are in the community and if a new variant is emerging," said Dr. SoRelle, Assistant Professor of Pathology and senior author of the study. Read more inside.
In another field, a lab at the UT Health San Antonio School of Dentistry is using leading computer-aided automation that includes a partnership with a major international digital prosthetics company to test cutting-edge milling equipment for making crowns and other dental restorations.
The technology places the school ahead of most dental labs and at the forefront of a growing trend in digital dental care and education. So much more to read inside.
More good news, the University of Texas System Board of Regents approved $145.7 million in funding for the UT Health RGV Cancer and Surgery Center (Center) project. This marks a significant step in the continued transformation of the Rio Grande Valley through education and access to health care that will have tremendous benefits for our families.
Last year, Senator Juan "Chuy" Hinojosa joined UTRGV President Guy Bailey in announcing the Center which will include oncology advisory services provided by The University of Texas MD Anderson Cancer Center. The UT Health RGV Cancer and Surgery Center is part of the phase 1 development of UTRGV's McAllen Academic Medical Campus. Read the rest of the story inside.
Valley Baptist Medical Center-Harlingen continues to provide education and support on the importance of breastfeeding for newborns and mothers of the community.
- Advertisement -

The efforts to promote breast feeding are important pieces to providing comprehensive care to the mothers and newborns of south Texas, said Jennifer Bartnesky-Smith, Chief Strategy Officer for Valley Baptist Health System. "As a mom of three, I fully understand the importance of breastfeeding for the health of not only baby and mom, but for the entire family. More information inside.
More great news, Rio Grande Regional Hospital is one of the first health care facilities in the Rio Grande Valley to adopt the HeartFlow Analysis, a first-of-its-kind non-invasive technology to aid physicians in the diagnoses of coronary artery disease (CAD), the most common form of heart disease. According to American Heart Association, CAD is the leading cause of death for both men and women in the United States.
The new non-invasive technology takes data from a patient's coronary CTA and leverages algorithms to create a personalized, digital 3D model of the patient's coronary arteries. Within hours, a complete analysis is provided containing information on the extent of a patient's arterial blockage and the impact on the blood flow to the heart. Learn more details inside.
Enjoy!