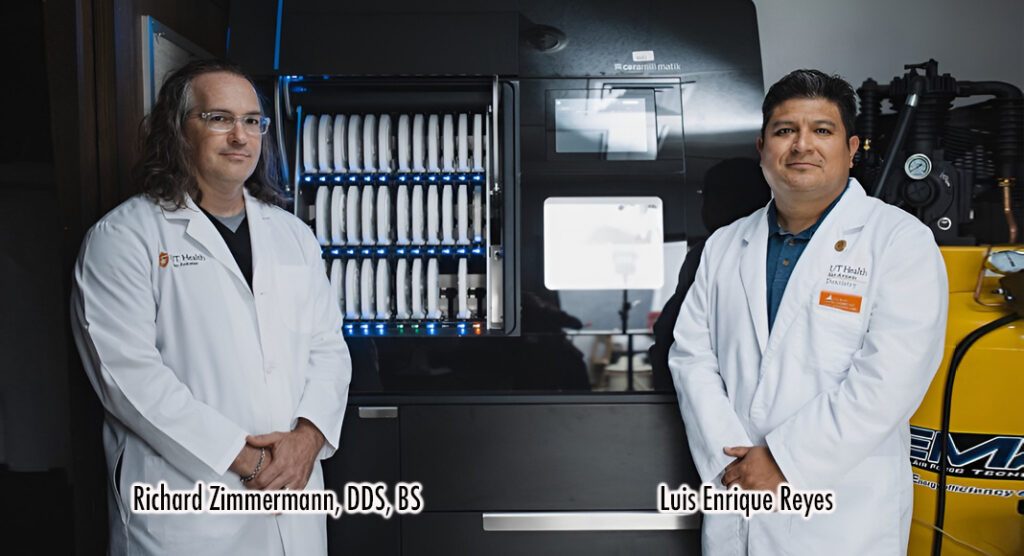 Mega Doctor News
- Advertisement -

Shared by Steven Lee, UT Health San Antonio
SAN ANTONIO – A lab at the UT Health San Antonio School of Dentistry is using leading computer-aided automation that includes a partnership with a major international digital prosthetics company to test cutting-edge milling equipment for making crowns and other dental restorations.
The technology places the school ahead of most dental labs and at the forefront of a growing trend in digital dental care and education. While labs at other schools are using some form of digital workflows, few if any do so for production of prosthetics like UT Health San Antonio. And at times, the school has access to workflows and materials not available anywhere else.
Housed at the main dental school campus at UT Health San Antonio, the lab fabricates everything from crowns to bridges and full dentures for patients seen at the school's Center for Oral Health Care and Research (COHCR), the region's most comprehensive dental practice. The patients receive care from experienced dentists, renowned specialists, advanced graduate residents, or dental students overseen by faculty of the state's top-ranked dental school.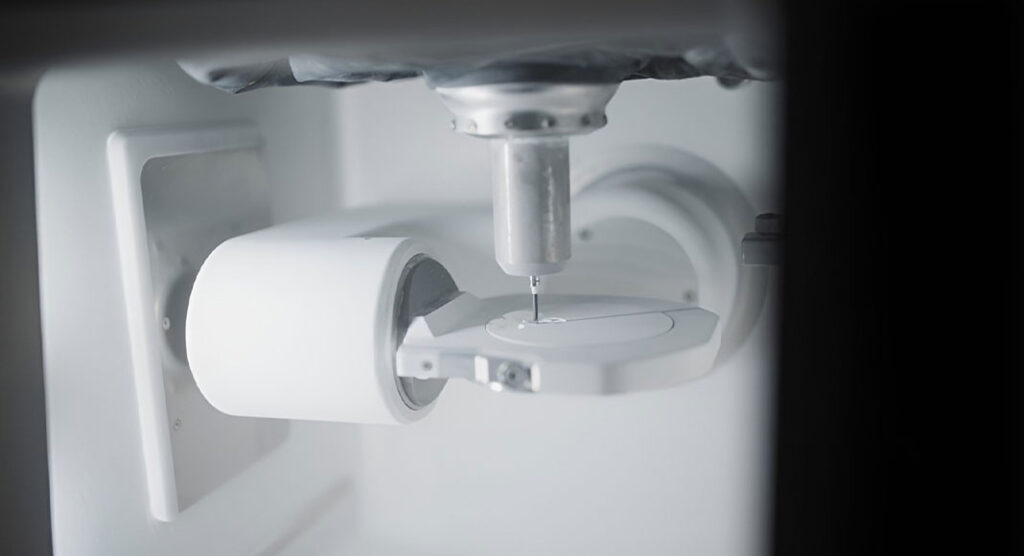 Here, computer-aided design (CAD) software is used to design prosthetics from digitally produced images of the patient's teeth arrangement. This results in fewer chair-side adjustments that a dentist needs to make, which means shorter visits for a patient.
And the designs are sent to a new, highly automated, and on-site milling machine acquired from Austria-based Amann Girrbach, called the Matik, which can run 24/7 and is capable of milling all dental materials. Using computer-aided manufacturing (CAM) software and with designs and material fully loaded, the machine conceivably can produce 875 crowns without having to interact with it each time.
Partnership with business
- Advertisement -

In one more example of UT Health San Antonio's forward-thinking partnerships with business, the dental school is a secondary, or "beta," tester of the machine for Amann Girrbach.
"Being a beta tester means we get to see and work with new materials and workflows that may not be available elsewhere in the U.S. or even globally," said Richard Zimmermann, DDS, BS, clinical associate professor of comprehensive dentistry at the UT Health San Antonio School of Dentistry. "This is beneficial to both parties: AG gets feedback from us, and we get to keep current on new and exciting workflows."
Digital dentistry has caught on as more providers are using technology that allows them to work faster and more accurately, while also reducing costs.
At the UT Health San Antonio dental lab, that starts by handling no more impressions taken with messy trays packed with putty and wedged uncomfortably into patients' mouths for them to bite into. Instead, patients are scanned with digital instruments, producing three-dimensional images on computer that precisely depict a patient's tooth structure. From there, the crown or other prosthesis is designed.
All the lab's computers used for designing are connected, forming an integrated network affording numerous workstations. This allows a design to be started at one station and completed on another if needed. It also ensures that case production is not repeated since the lab technicians can see what cases have been done and which ones are in progress – important in busy times.
As a technician finishes a design, they can send it to the Matik from their workstation. At this point, automation takes a particular leap above other labs and more traditional table-top milling. Here, the workflow goes from design to precise and continuous milling quickly, and it's all in-house – affording quicker turnaround for the patient.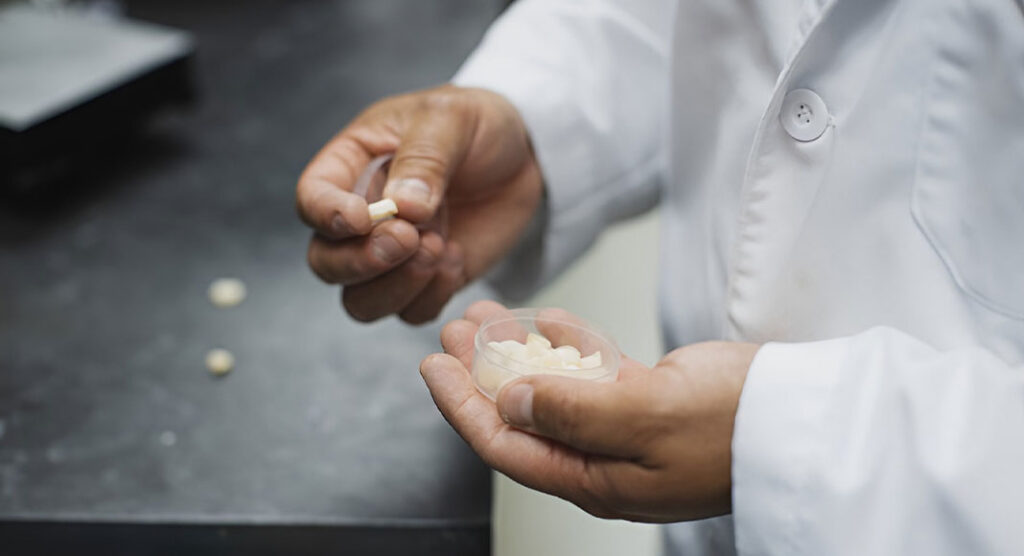 Improving patient care
"Amann Girrbach's CAD-CAM workflow really helps streamline and increase our production capacity while vastly improving the patient experience," said Luis Enrique Reyes, the lab's supervisor. "At the push of a button, a restored tooth is adapted to how the patient's upper and lower teeth fit together in a full bite. The full-service automated milling process makes our workflow efficient through the Matik machine."
Once the machine receives the design, it identifies the correct material and begins production. The milling is viewed through a small window, where inside a needle-thin drill lowers itself onto a hard, round slab of loaded material shaped something like a hockey puck – in fact, it's called a "puck." The drill gently cuts into the material, bobbing and circling, gradually creating a crown or other prosthetic.
When done, the machine moves to the next job in the queue. If needed, it summons a new puck from rows stored to the left of the window. The machine can hold 35 pucks, with each one capable of nesting up to 25 crowns.
"This automated process eliminates the need for the technician to get up and interact with the mill for every case," Dr. Zimmermann said. "As long as there is available material, the machine will run by itself."
And there are advantages to working with a company like Amann Girrbach.
"Our partnership with AG is very important to keeping things running smoothly," he said. "Whenever we have a question about production or an issue, they are quick to help us resolve it. And it definitely helps keep us on the cutting edge."