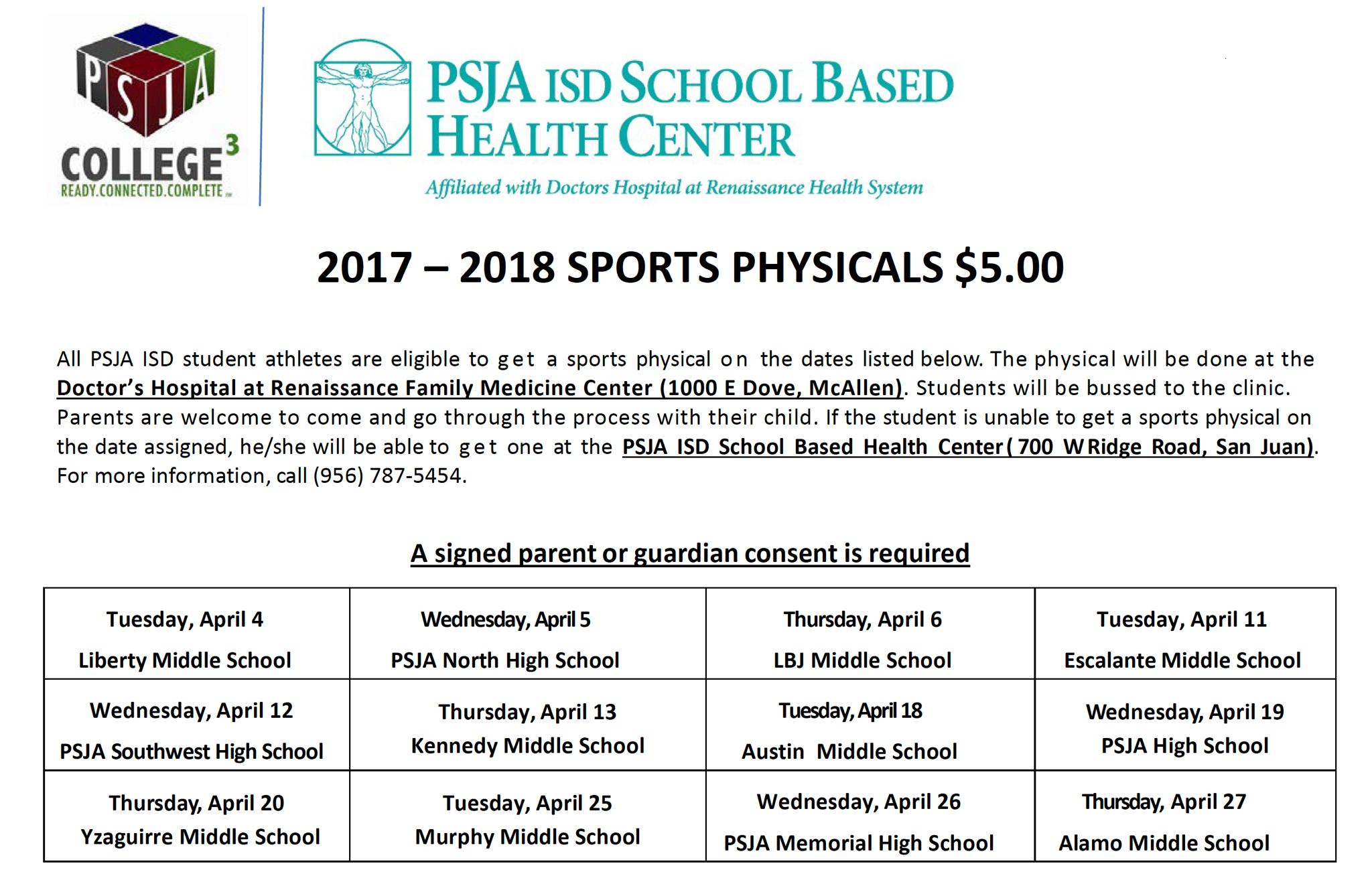 - Advertisement -

Mega Doctor News –
PHARR – Starting tomorrow, PSJA ISD student athletes may get their annual sports physicals for only $5. The school district has partnered with Doctors Hospital at Renaissance to provide a convenient and less costly solution for families. Students with a signed permission slip, will be bussed to DHR's Family Medicine Center (1000 E. Dove) in McAllen. Students not able to receive their physical during the designated campus dates, will be able to get it at the same cost by stopping by the PSJA ISD School Based Health Center (700 W. Ridge Rd in San Juan).
According to PSJA North Early College HS Athletic Trainer Jeff Darr, it is important for students to get their annual physicals, so trainers and coaches know of any changes to their health and any preventive measures they need to look out for during the year.
"In the state, UIL requires that student athletes receive a physical in grade 7, 9 and 11, but at PSJA ISD we go a step further and ask our athletes to get an annual physical," Darr said. "Student athletes should get an annual physical from 7th grade until they finish high school."
In addition, PSJA ISD Special Olympic athletes will also be able to take advantage of these selected dates and locations.