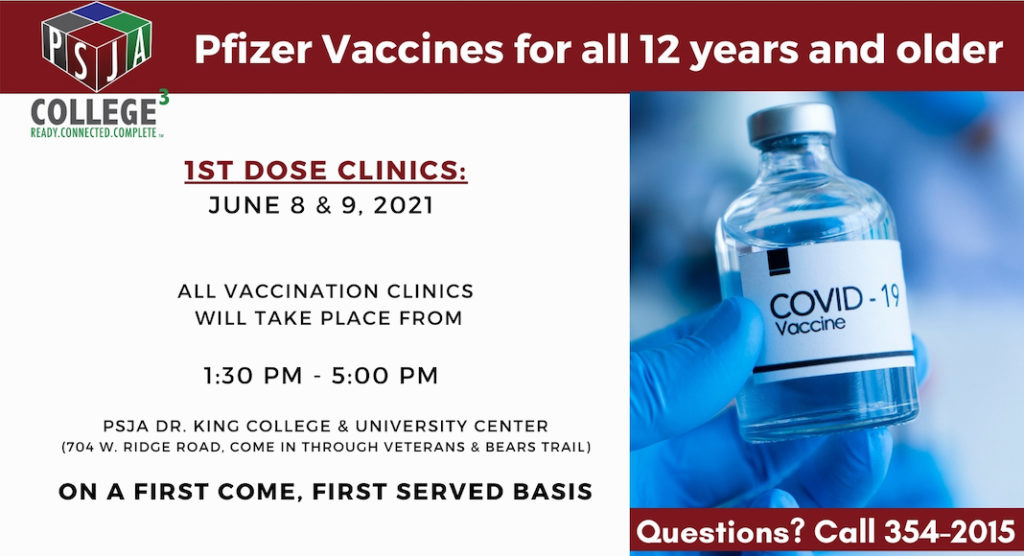 Mega Doctor NEWS
SAN JUAN – PSJA ISD launched its first COVID-19 Pfizer Vaccine Clinic for students 12 years and older, and overall community members still needing the vaccine on June 3, 2021.
This week on Tuesday, June 8 and Wednesday, June 9, they will be hosting two more clinics from 1:30 pm to 5:00 pm at the PSJA Dr. Daniel P. King College & University Center in San Juan (704 W. Ridge Rd. entrance via Veterans and Bears Trail). Vaccines will be administered on a first come, first served basis.
For PSJA Parent Victor Noe Flores, having his 14-year-old son receive his first COVID-19 Vaccine dose is a relief as he prepares to start his 8th grade year at Jaime Escalante Middle School in Pharr.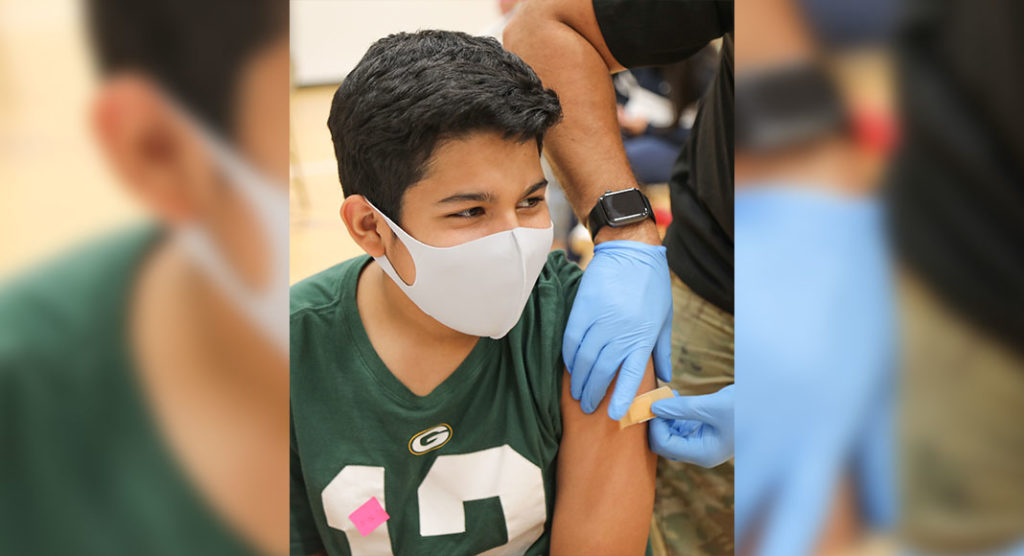 "It is important for students to get vaccinated," said Flores. "My son wants to feel safe again and go back to normal. This is a blessing. We appreciate everything you guys are doing."
In addition to his 14-year-old son, Mr. Flores shared looking forward to having his youngest child of age 11 also receive the vaccine when he is eligible.
As an approved COVID-19 vaccine provider site by the State of Texas, PSJA ISD has also helped administer more than 30,000 Moderna and Johnson & Johnson vaccines to the community.
"It is important for us as a school district to serve our community during these unprecedented times," said PSJA Superintendent of Schools Dr. Jorge L. Arredondo. "We thank our team for being in the frontlines and helping us make this happen."