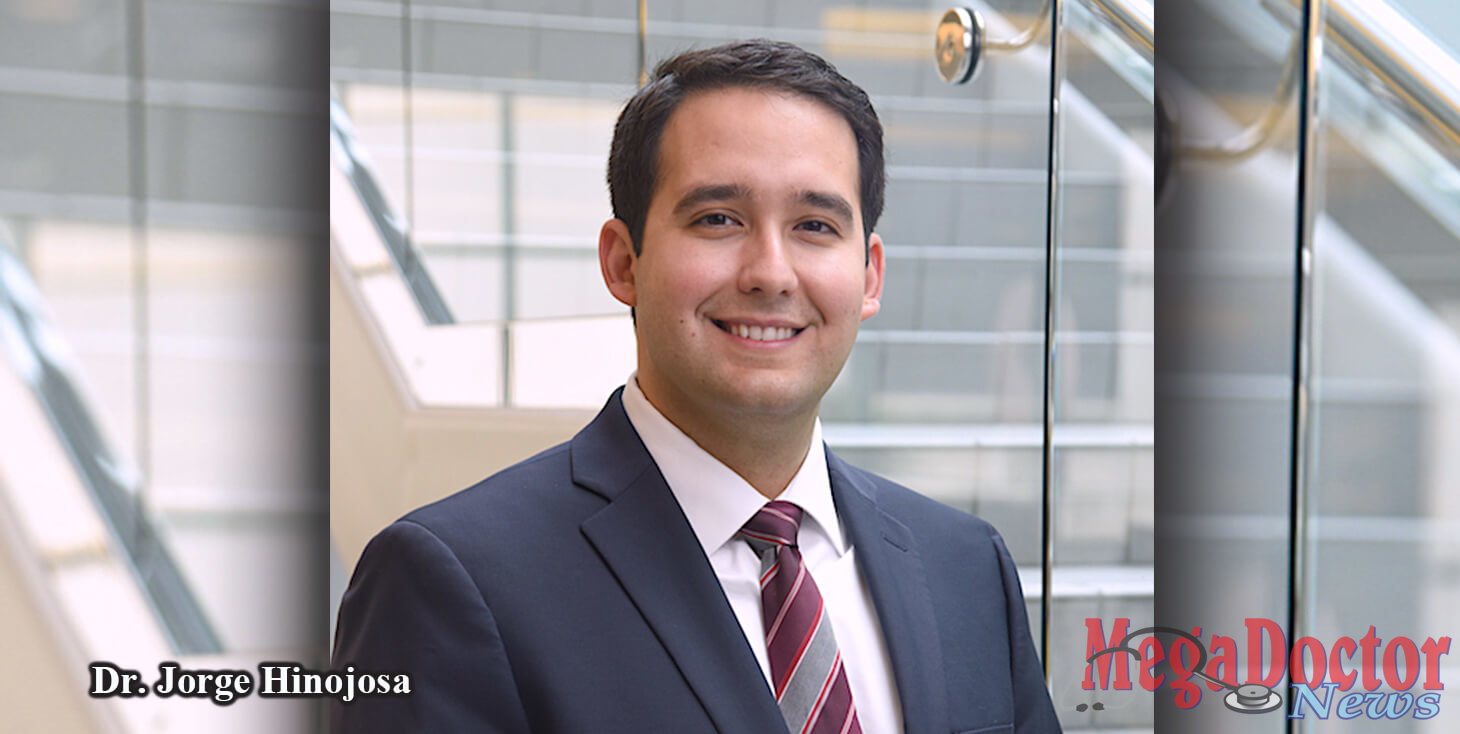 Mega Doctor News
- Advertisement -

As originally published in Mega Doctor News newsprint edition August 2018
Pharr, Texas – Dr. Jorge Hinojosa, a PSJA North High School Class of 2009 alumnus, was recently honored with the prestigious Award for Excellence in Dermatology by the UT Southwestern School of Medicine for his efforts in advancing dermatological patient care, research and helping underserved communities.  
Dr. Hinojosa graduated from the University of Texas at Austin with a Bachelor's of Science Degree in Biology in December of 2012 and commenced medical school shortly after at UT Southwestern Medical Center in Dallas. He recently graduated as a Doctor of Medicine on June 1, 2018 and has already been accepted into the prestigious UT Southwestern Dermatology Residency, which he plans to start this month. 
The Dermatology Award is given to a UT Southwestern graduating medical student who has advanced dermatological patient care, research, or teaching in a special way, or who shows promise for leadership in these areas. Recipients receive a certificate and $1,000.  
"I was kind of surprised because this is a very competitive field," said Dr. Hinojosa. "It's an honor to be recognized from such a pool of highly qualified candidates." 
As a medical student at UT Southwestern Medical Center, Dr. Hinojosa was actively involved in various activities including helping found the Agape Multidisciplinary Clinic, which partners with a charity clinic in South Dallas to provide medical services to the indigent. In addition, he was a regular volunteer at the Agape Dermatology Clinic. Besides being involved with the clinic, Dr. Hinojosa also co-chaired the 2017 Vitiligo Walk-a-Thonhelping raise more than $10,000 for research and elevating awareness of the condition.  
According to the 26-year-old, he credits his hard work and determination to his family and the education he received while at PSJA. 
- Advertisement -

"I'm so grateful to my PSJA teachers for developing my interest in science," said Dr. Hinojosa who graduated from high school with over 24 college credit hours. "I remember them always encouraging me to go college. The college classes I took helped me graduate early and lighten the course workload." 
While at PSJA North High School, Dr. Hinojosa was an active member of the Raider Baseball team, Mock Trial and football. According to the proud PSJA alumnus, his favorite memories include being in Marie Santiago's Biology class, taking math classes with Marcia Ziegler and the special annual "Burning of the "N" bonfire tradition.