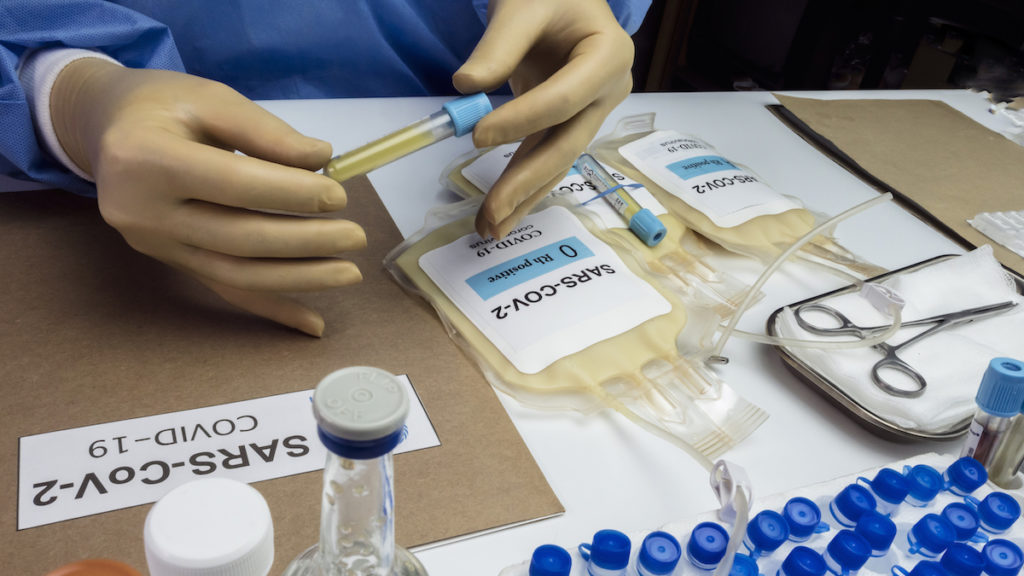 Mega Doctor NEWS
Edinburg, TX – As the number of patients with COVID-19 continues to increase nationally, DHR Health Institute for Research and Development, which is affiliated with DHR Health, is pursuing innovative ways to treat patients infected with the potentially life-threatening disease. Through this study, first coordinated by the Mayo Clinic, DHR Health continues to provide convalescent-plasma therapy to patients in the Rio Grande Valley (RGV) hospitalized with severe COVID-19.
"As an early initiative and recognizing the need, the DHR Health Institute for Research & Development established the RGV Collaborative for the Early Diagnosis, Prevention, and Treatment of COVID-19, which includes health departments from all four Valley counties, Vitalant–a regional blood-bank provider–and 11 regional hospitals," said Dr. Sohail Rao, executive vice president at DHR Health and president and CEO of the DHR Institute for Research & Development. "After the FDA approved the use of convalescent plasma as an investigational therapy to treat hospitalized patients with severe COVID-19 disease, DHR Health created a comprehensive network of convalescent plasma donation and distribution sites for patients in the RGV. Physicians, scientists, coordinators, data analysts, and telephone operators were brought together to provide round-the-clock service to the residents of this community."
As an active participant in the FDA's Expanded Access Program, which was initially coordinated by the Mayo Clinic and later through the FDA's Emergency Use Authorization (EUA), DHR Health has facilitated the transfusion of over 4,600 units of convalescent plasma in over 3,400 hospitalized patients across the RGV with COVID-19.
The FDA has recently issued a change to its original EUA for the emergency use of convalescent plasma for the treatment of hospitalized patients with COVID-19. In this revised Letter of Authorization issued February 4, the FDA has made it clear that convalescent plasma with a high concentration of antibodies against the coronavirus must be used to treat hospitalized patients. Additionally, the FDA has also provided guidance for the use of convalescent plasma earlier in hospitalized patients' course of treatment. This new FDA guidance was prompted by recent publications that highlighted the benefits of these changes, which become effective June 1.
If you were diagnosed with COVID-19 and want to find out if you qualify to become a donor, please visit https://b.link/DHRHIRD_COVID19, or call the plasma donation hotline at 956-362-2390. You can also email dhrresearch@dhr-rgv.com to request more information.