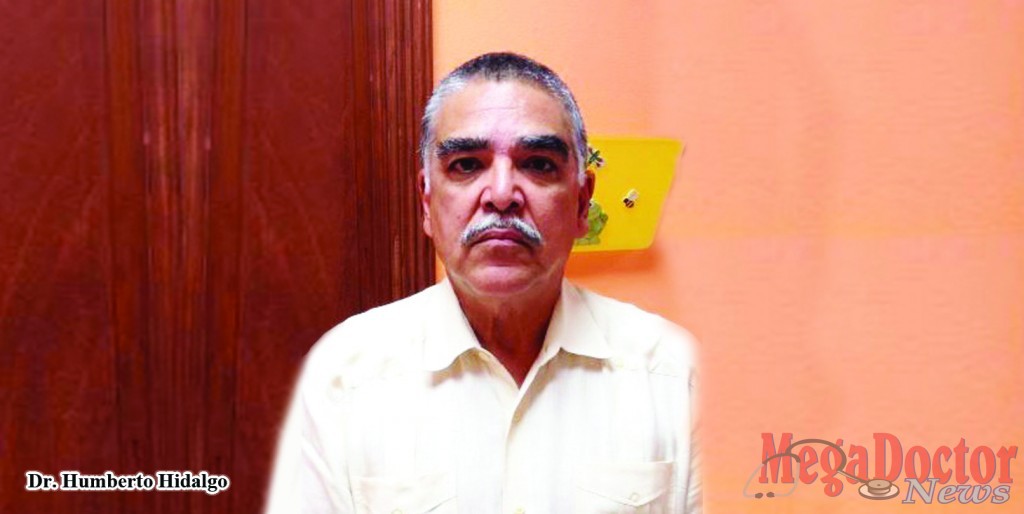 Mega Doctor News
After completing the Medical Academic Scholar Certificate Program (MASCP), Dr. Humberto Hidalgo is hoping to see a future for himself in medical academia not far from home.
With the creation of a new medical school as part of The University of Texas Rio Grande Valley, Hidalgo looks forward in using the skills gained from the course to pursue a teaching career in graduate medical education.
"What moved me to take the course was a desire to become a better teacher," said Hidalgo, a participant of the program's 2012 cohort. "This program will be, I hope, very useful if I am fortunate enough to join the new medical school."
To train physician assistants and other medical professionals interested in teaching medicine, the Office of Continuing Education at The University of Texas-Pan American will offer the MASCP for the third time in a row beginning September 2014. The online program is designed for medical professionals who want to develop as leaders in medical education and gain skills in educational leadership, teaching and scholarship.
After completing the program, Lisa Longoria, a clinical assistant professor at UTPA, said she felt more prepared when coming on board as full-time faculty in Fall 2013. The UTPA alumna, who received her master's degree in physician assistant studies in 2009, believes her transition to medical academia has been a rewarding experience.
"For anybody in the community who is going to do any teaching here for whatever extended amount of time I highly recommend it," Longoria said. "It gives a good overview of what we do here."
The registration fee for the MASCP is $1,500 and consists of 33 lessons arranged in module format and delivered over a 10-week period. The curriculum, which includes seven major components such as teaching methods and educational research, is available online using the Blackboard learning system. The online course also includes a discussion board that allows participants to get feedback from the instructors.
Frank Ambriz and Elias Villarrreal Jr collaboratively instruct the program. Frank Ambriz, the Chair and Program Director of the UTPA Physician Assistant Department, has more than 34 years of practicing experience. Elias Villarreal Jr., a Clinical Assistant Professor at UTPA has 16 years of practicing experience.
"We start out with a basic introduction to how the students learn, a little bit of the theory and quickly we start addressing new pedagogies of teaching in the new environment with more active learning and less lecture taught format," Ambriz said.
According to Ambriz, the pace and flexibility of the online program is ideal for medical professionals who want to gain new skills and join the medical academia field but have a busy work schedule.
The program has also reached physician assistant students outside the Rio Grande Valley from schools such as the University of North Texas Health Science Center and The University of Texas Health Science Center at San Antonio.
Since the start of the MASCP, three of the seven participants in the first cohort have been hired as faculty at UTPA and two are currently supervising PA students out in the clinical setting. Ambriz also said he believes faculty interested in teaching at the new medical school as part of UTRGV will benefit tremendously by receiving their MASCP certificate.
"With the new medical school coming on board, the curriculum has drastically changed compared when local physicians graduated from their medical school," Ambriz said. "I think it (MASCP) would bring them up to a new level of teaching in line with the new curriculum format."
For more information about the Medical Academic Scholar Certificate Program, please visit the website: utpa.edu/ce or call the Office of Continuing Education at (956) 665-2071. MDN