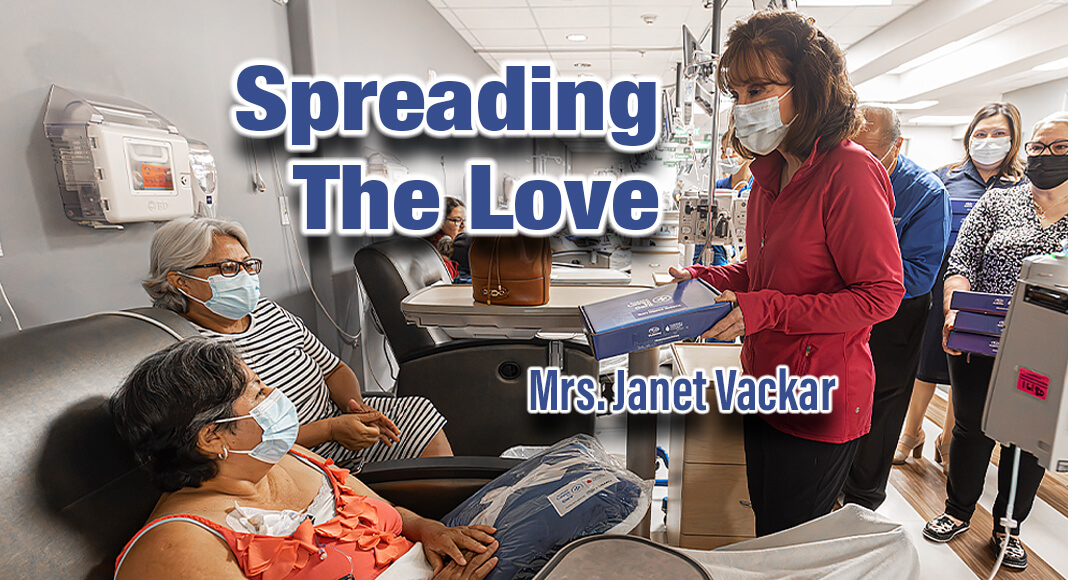 Mega Doctor News
- Advertisement -

Bert Ogden Subaru, in partnership with the Leukemia & Lymphoma Society and DHR Health, recently partnered on a heartwarming event for the comfort and support of local cancer patients—the "Subaru Loves Promise" Blanket Delivery. The event was held on June 22, 2023, at the DHR Health Advanced Care Center, which provides treatment and therapy to patients courageously battling cancer.
The distribution of blankets was led by the esteemed Mrs. Janet Ogden Vackar, Vice Chairwoman of the board for The Bert Ogden Auto Group which includes Subaru and several other automotive dealerships in the Rio Grande Valley. Mrs. Vackar, Natasha Del Barrio, CEO of Bert Ogden Auto Group, and other Subaru staff, came together with the nurses and staff from DHR Health and LLS to also provide patients with bottled water and healthy snacks. The goal of the collaboration was to provide much needed comfort and support to individuals battling cancer, emphasizing the commitment of Subaru to compassionately assist those facing this challenging journey.
"Bert Ogden Auto Group which includes Subaru is not only dedicated to providing top-quality vehicles, but also extending compassion, and comfort to those bravely battling cancer," said Geoff Mauldin, General Manager for Bert Ogden Subaru.  "The "Subaru Loves to Care Blanket Delivery" reflects the company's commitment to making a positive impact on the lives of individuals affected by cancer, ensuring they receive the care and support they deserve."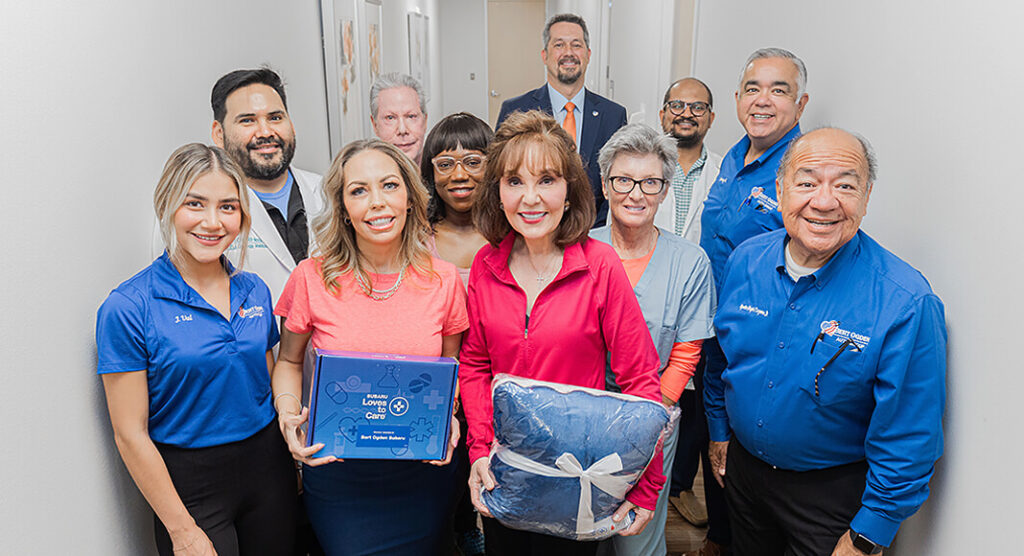 Anabel Arellano, Director of Development for Advanced Care at DHR Health, offered thanks to the Vackar family, Subaru of America and LLS while adding perspective over the event. "We would like to express our utmost gratitude to the Vackar Family for their presence today and their invaluable assistance to our cancer patients," she said. "In these trying times for our cancer patients, it is crucial to instill hope. The donated blankets, which also had personalized messages of encouragement in them, represent more than just physical warmth; they represent the support, compassion, and love that the community extends to those battling cancer."
Through initiatives like the Subaru Loves Program, Bert Ogden Subaru, LLS and DHR Health aim to make a positive difference in the lives of cancer patients in the community.
For more information about Subaru's Loves Promise program visit the website at https://www.subaru.com/our-commitment/love-promise.html