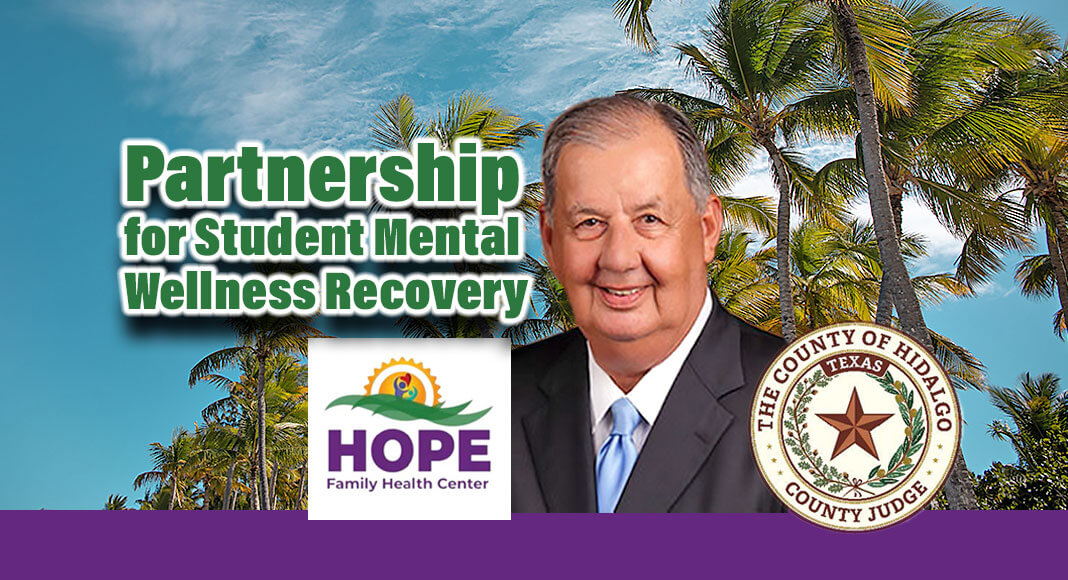 Mega Doctor News
- Advertisement -

McALLEN – Hidalgo County Judge Richard F. Cortez and the Hope Family Health Center today announced a partnership aimed at addressing the mental wellness of area students in the wake of the COVID-19 pandemic.
Judge Cortez and officials with the Hope Family Health Center met with superintendents affiliated with area school districts to initiate this skills-building opportunity among ISD mental health professionals involving a technique known as EMDR therapy.
EMDR therapy is designed for mental health practitioners who treat clients of all ages. EMDR therapy doesn't require talking in detail about a distressing issue. EMDR instead focuses on changing the emotions, thoughts, or behaviors that result from a distressing experience (trauma). This allows your brain to resume a natural healing process. EMDR therapy is a comprehensive psychotherapy that accelerates the treatment of a wide range of symptoms, including those related to disturbing events, trauma, and present life conditions.
"We are beginning to see a lot of hard evidence that suggests the mental well-being of students, in particular, suffered tremendously because of the COVID pandemic," said Judge Cortez. "In 2021, more than one-third of high school students reported that they had experienced poor mental health during the pandemic, and 44 percent reported they persistently felt sad or hopeless during the past year. This partnership is aimed at addressing the mental health of our students."
Cortez committed $60,000 in American Rescue Funds to assist HOPE Family Health Clinic to build a network of collaboration, guidance, and practice in trauma therapy to strengthen the skills of mental health professionals in Hidalgo County in order to address the trauma of the COVID-19 pandemic for individuals.
The consultant, Dr. Adler-Tapia, is a licensed psychologist who has worked with people who have suffered from trauma, attachment, and dissociation. Her 38-year career includes providing counseling to children and families who have been referred by child welfare, military veterans groups, and public safety professionals.
"We appreciate this initiative by the County Judge because of the mounting evidence that the mental wellness of our students has been affected by the pandemic," said Roxanne Ramirez, with the Hope Family Health Center.
- Advertisement -

So far, fifty mental health specialists affiliated with area school districts have registered to take advantage of this opportunity.