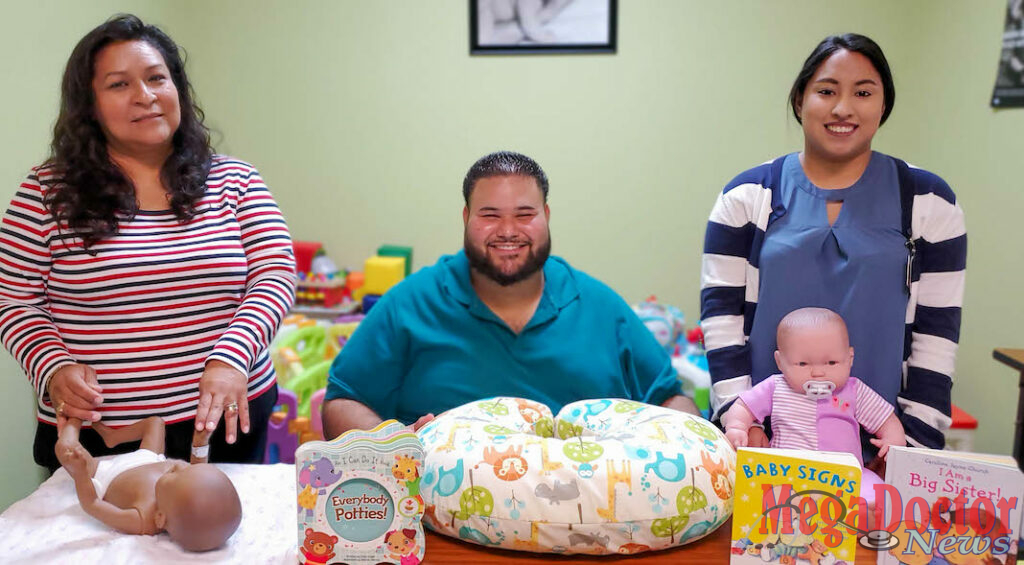 Mega Doctor News
Pharr, TX – Over the past few years, the use of opioids and opioid derivatives in the United States has rapidly increased. As a result, there has been an increase in Neonatal Abstinence Syndrome (NAS).
NAS refers to symptoms in a newborn that appear when the newborn no longer gets a substance or medication it was exposed to before birth, typically an opioid. Following national trends, opioid use among pregnant women has increased in Texas with approximately one out of every four pregnant women admitted to the Department of State Health Services (DSHS) funded addiction treatment programs being dependent upon opioids. Consequently, DSHS found rates of NAS in Texas have increased by almost 60% over the past 5 years.
Behavioral Health Solutions has two intervention programs that aim to help parents and newborns with NAS: 'Parenting Awareness and Drug Risk Education' (P.A.D.R.E.) geared toward fathers, and 'Caring for Mommies' for mothers. Tanya Prado, intervention specialist with Caring for Mommies says that prenatal care is very important to decrease the severity and duration of drug withdrawal symptoms that the baby could experience. "We encourage mothers that are drug dependent to get assistance as early as possible," says Prado. "Babies suffering from NAS have special needs when compared to others, but there are a number of techniques we can teach parents to help their babies as they recover."
Caring for Mommies provides resources for pregnant women who need help. For more information visit www.bhsst.org or call (956) 787-7111, ext. 246 or ext. 228. For medical needs, women are encouraged to call an obstetrician or contact a local hospital.
The mission of Behavioral Health Solutions is to provide a multilevel approach inclusive of prevention, intervention, treatment, and recovery to reduce substance abuse and related co-existing conditions in our communities, encourage healthier lifestyles related to at-risk public health behaviors, and promote stronger families.
For more information about future conferences or Behavioral Health Solutions, or to become a volunteer, please visit our website at www.bhsst.org. You can also join our efforts through our social media at Facebook.com/bhsofsouthtexas, Twitter.com/bhsst, or Instagram.com/bhs_st.