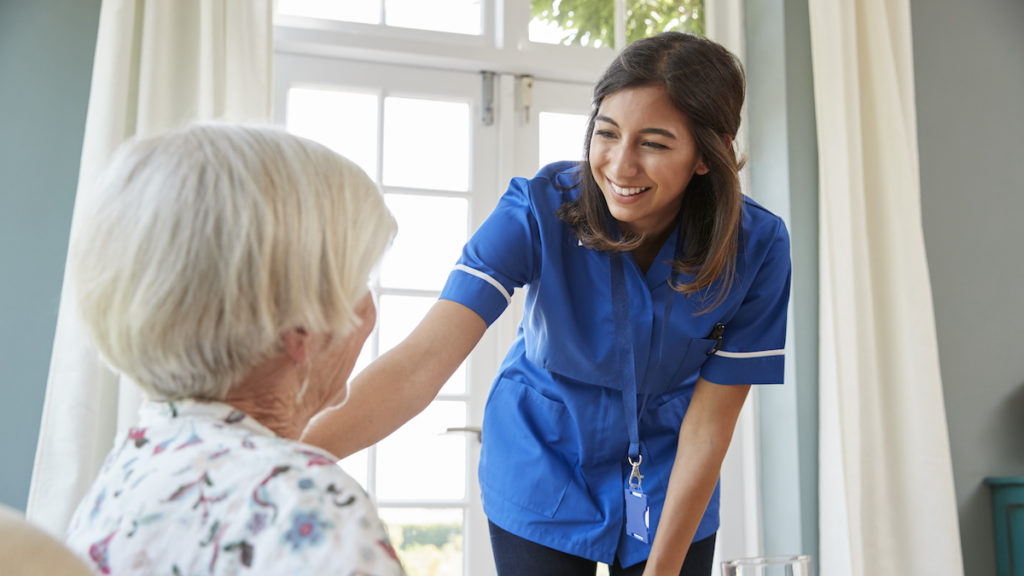 Mega Doctor News
- Advertisement -

WASHINGTON, D.C. – The American Health Care Association (AHCA), representing more than 14,000 nursing homes and long term care facilities across the country, and LeadingAge, the association of more than 5,000 mission-driven aging services providers including nursing homes, announced today, with the help of the Centers for Disease Control and Prevention (CDC), the nationwide goal of getting 75 percent of the approximately 1.5 million nursing home staff vaccinated by June 30, 2021.
"With COVID-19 vaccinations being distributed across long term care facilities over the past two months, we have already seen a decline in cases in nursing homes, indicating that the vaccines are working," said Mark Parkinson, president and CEO of AHCA. "Many of our staff continue to be excited about the vaccines and the hope they represent, but some caregivers still have questions. We are continuing to inform our staff about the credibility and safety of the vaccines through our #GetVaccinated campaign, and we hope this goal will further encourage more of our staff members to get the vaccine."
In December, AHCA launched #GetVaccinated, a nationwide campaign that aims to encourage all long term care residents, families and staff members to consent to the vaccine as well as provide credible information to help inform their decision.
"Achieving a high rate of staff vaccinations will be a game changer for nursing homes. Real progress has been made in vaccinating nursing home residents. Now we must also achieve high rates of staff vaccinations," said Katie Smith Sloan, president and CEO of LeadingAge. "It's critical to acknowledge the reasons for vaccine hesitancy are real and varied, and staff concerns must be understood and thoughtfully addressed as we work toward this goal. LeadingAge is committed to doing all we can with our partners and the Administration to ensure staff at our mission-driven members—at nursing homes and other care settings—have the information, conversations and support they need to get vaccinated."
LeadingAge, in partnership with the Black Coalition Against COVID (BCAC), is sponsoring a national town hall Thursday, March 4 to address concerns about the COVID-19 vaccine among all levels of staff working in aging services communities. The association also regularly shares important vaccine resources and hosts special webinars to connect members with experts on vaccine education.
According to a preliminary analysis, COVID cases decreased at a faster rate among nursing homes that had completed their first vaccine clinic, compared to those nearby that had not yet administered the vaccine in the first month of the vaccine rollout. Recent Centers for Medicare & Medicaid Services (CMS) data shows cases and deaths in nursing homes are declining rapidly, which hopefully indicates the vaccines are reducing the spread of the virus, according to AHCA.

"We look forward to working with President Biden's Administration and the CDC to make this goal happen," added Parkinson. "We cannot chance slowing the positive progress we have already made. Long term care facilities have been at the forefront of the pandemic since the beginning and our staff care for some of the most susceptible to the virus, making it even more imperative that their caregivers get vaccinated. The sooner we can get more of our staff vaccinated, the sooner we will be able to defeat this deadly virus."