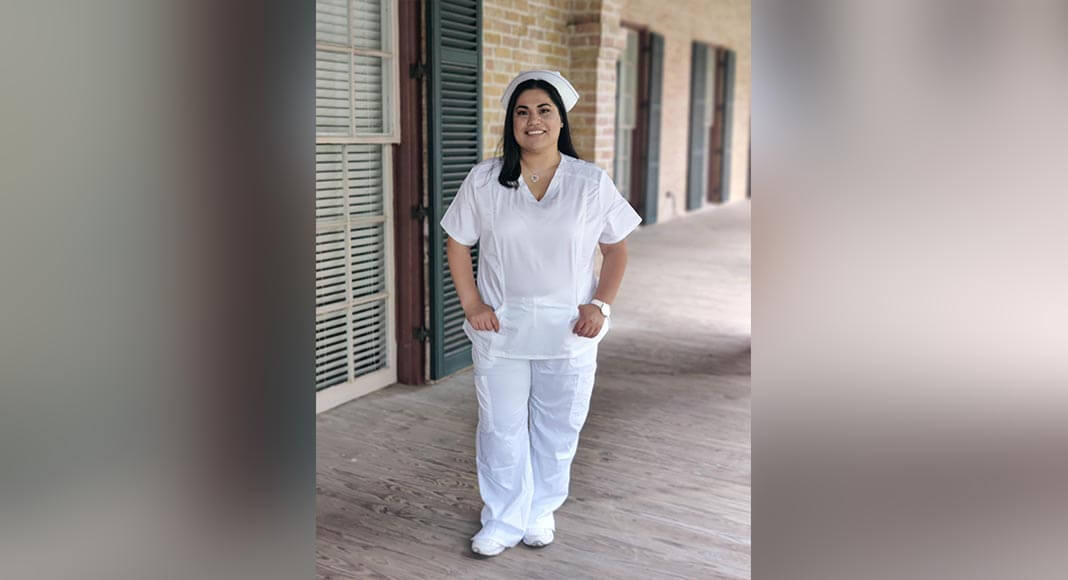 Mega Doctor News
- Advertisement -

BROWNSVILLE, Texas – When everyone else said no to Maricela Rosales, Texas Southmost College said yes, leading to a successful nursing career that serves the residents of Harlingen.
Rosales recently began her career as a registered nurse at Palms Behavioral Health in Harlingen after graduating from TSC's Associate Degree in Nursing program in May 2021.
"It was five years of 'no' to get to where I am today," said the 37-year-old. "But when you really want something, you don't give up. I never gave up hope."
Rosales entered the registered nursing program at TSC with an associate degree in biology knowing early on that a career in the health care field was her calling.
"My story is a lot like others," she said. "My dad passed away when I was only 12 years old, and I found inspiration in the nurses that were caring for him up to his final days. Like many, we aspire to be that comfort and hope during a person's most difficult time."
Rosales, who is also a single mother to a 14-year-old daughter, entered as part of one of the first cohorts of the TSC Associate Degree in Nursing program and said the development and opening of this program saved her.
"There aren't many RN (registered nursing) programs in the Valley, so after numerous rejections my next choice was to leave, but that meant leaving my daughter behind, she said. "I wasn't okay with that, but I was doing this to improve both of our lives, so I was willing. But then TSC allowed me to stay local, to study local and not miss out on time with my daughter. That's the best gift."
- Advertisement -

With challenges mounting throughout her time in the program, from a pandemic to virtual learning for both mother and daughter, and working part-time to make a living, there were moments that Rosales felt she couldn't go on.
It was in her second semester that Rosales began to suffer from panic attacks. Never being officially diagnosed with an anxiety disorder, she felt like she was losing herself.
"It takes a strong person to admit they're struggling and studying mental health in class was an eye opener, so I sought help," said Rosales. "I'm pretty positive this isn't the first time in my life that I have struggled with anxiety, it's just the first time I was given an official diagnosis."
With a better grasp on her own mental health, Rosales has made it her mission as a nurse to help those suffering from a mental health condition, meaning that Palm Behavioral Health is where she is supposed to be.
"Starting my career at Palms Behavioral Health was easy, no second thoughts," she said. "This is where I am going to make a difference and where I can be the most help."
She credits her chance at improving lives to her instructors who she said never gave up on her, even during one of her darkest times.
"It wasn't always easy, but it was definitely worth it," said Rosales. "Our instructors were a wealth of knowledge not only in nursing, but in motivation and encouragement. TSC has the best of the best and they helped me through it all. Now I get to help my patients."
Through TSC scholarships awarded by the TSC Foundation, Rosales even found financial assistance to pay for classes and books leaving her enough money to live.
What's in Rosales' future?
She plans on enrolling in a psychiatric nursing master's degree program that will allow her to obtain both her bachelor's and master's degrees. But before that, she will take some time to gain experience in the field and to enjoy time with her daughter.
"This moment in time was a sacrifice for both of us," she said. "But we both came out on the other side ready to discover what else life has to offer."
For more information about TSC's Associate Degree in Nursing program, visit tsc.edu.