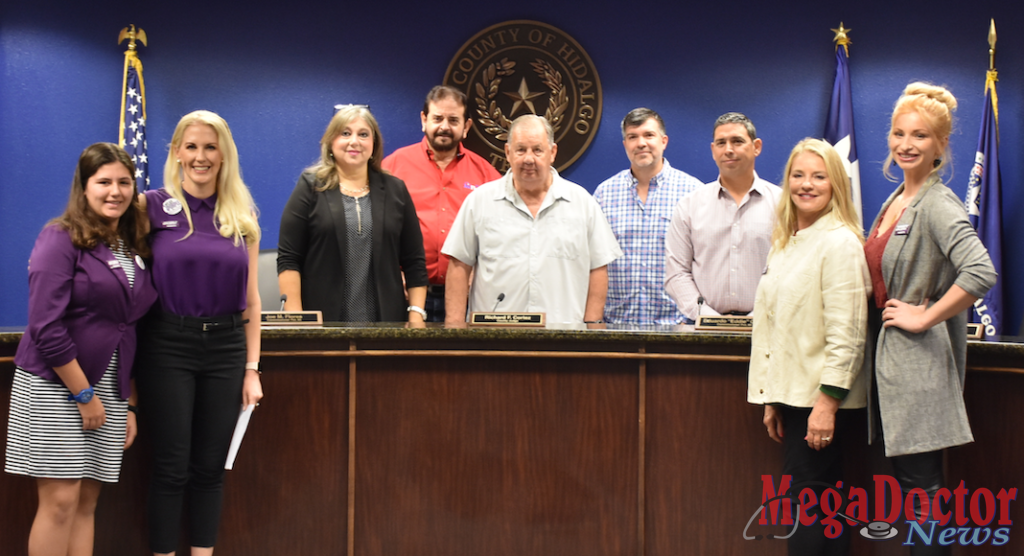 Mega Doctor News
- Advertisement -

Edinburg, TX – More than 3.4 million Americans have epilepsy, including 15,667 citizens of Hidalgo County.

The Commissioners Court unanimously approved a proclamation in support of epilepsy awareness and encourages people to focus attention on epilepsy, and becoming more understanding of those living with the neurological disorder.

Accepting the proclamation were April Flowers and her daughter, Teen Epilepsy Advocate Lilly Flowers, both individuals representing the Epilepsy Foundation of South Texas.

"My name is Lilly and I have epilepsy," said Flowers. "I've had nine brain surgeries, two resections, an implant, and I take medicine four times a day."

Surveys show that half of adolescents think epilepsy is contagious or have no knowledge of the condition at all, leading to feelings of isolation among persons with epilepsy.

"Last April, I went to Washington, DC and participated in the Epilepsy Foundation's Teens Speak Up Program," said Flowers. "I met with Senators and Representatives to talk about laws that affect people with epilepsy."

Hidalgo County encourages people to become more understanding of those living with epilepsy and supports epilepsy education, programs, and services.