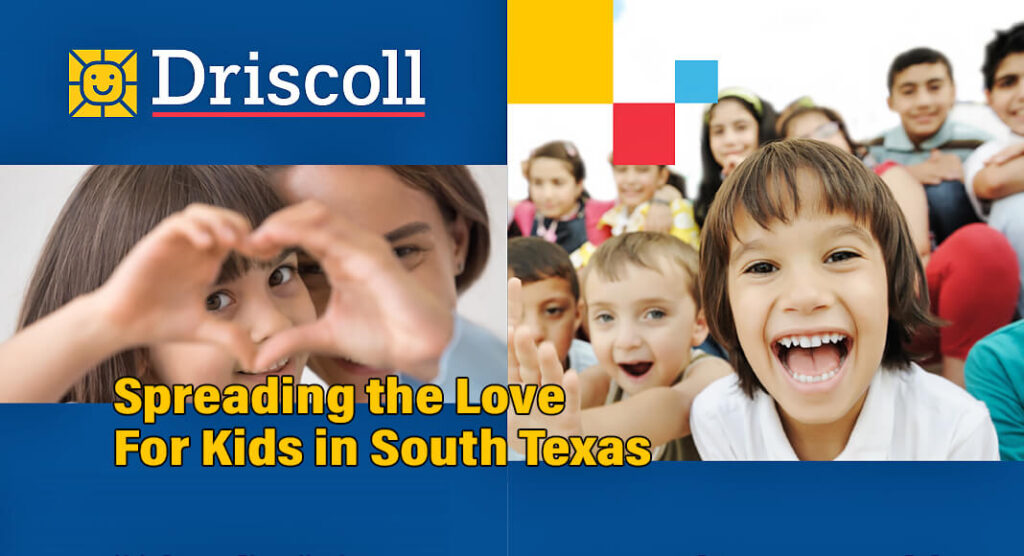 Mega Doctor News
Driscoll, the largest and fastest growing health system in South Texas, wrapped up another record- breaking fundraising year.
We received $23.5 million in gifts and commitments this fiscal year, the largest total in Driscoll's 70- year history.
What does that generous support mean for a not-for-profit children's hospital? For starters, it means we will begrowing— fast.
Select image below for more detailed information:
ImpactingSouthTX Trifold
"With those dollars we are creating much-needed intensive care beds for our region," said Driscoll Executive Vice President and Chief Operating Officer Dr. Mary Peterson. "We now have a support group for families who have very preterm infants in our Neonatal Intensive Care Unit, and we are able to offerChild Life resources to ease the fears of children in a hospital setting."
"As the leader in children's health in South Texas, Driscoll is committed to improving the health of thechildren we serve, helping find new treatments, and training the next generation of professionals dedicated to our mission," Peterson said. "Without support from our donors, our mission is incomplete."
Already, Driscoll is hard at work completing construction for our newest hospital, Driscoll Children'sHospital Rio Grande Valley.
The new 8-story pediatric hospital will open soon, finally bringing medically underserved communitiesthe healthcare they deserve close to home. The state-of-the-art facility will operate with more than 600employees and offer a full spectrum of pediatric specialties.
For some of our children and families, the new hospital will mean forgoing a 300-mile roundtrip journey to receive regular care in Corpus Christi, where our main campus has served South Texans for generations.
And for children that may have had to make that journey on helicopter, it will mean a better fighting chancecloser to those they love, because to us, that is just as important as having the finest doctors.
But the vital support raised this year (almost $10 million more than last year!) will not stop there. Since healing, the transformative kind, doesn't truly start or end at the hospital, neither does Driscoll's vision.
The private support offered this year helped establish the Driscoll Mental Health Initiative, a joint effort by Corpus Christi Independent School District and the Coastal Bend Community Foundation to
address the region's mental health issues with a three-year pilot program at six schools. The program will see licensed mental health professionals like social workers and counselors placed directly in five elementary schools and one high school in the district.
Other donations will help to expand the Driscoll Heart Center and support our state-of-the-art Neonatal Care Unit at CHRISTUS Spohn Hospital in Corpus Christi.
The major boost in funding could not have been possible without the Valley Baptist Legacy Foundation, which generously donated a transformative $17 million gift earlier this year.
Every penny of that contribution will go toward supporting the best pediatric care available and recruiting expert physicians and pediatric specialists to the Rio Grande Valley.
"With every philanthropic dollar received by the hospital being used directly for patient support, the collectivepower of more than 4,400 donors is impactful on pediatric care in the region," said Sean Pieri, Vice President ofDevelopment and Marketing. "The Driscoll family is grateful for the shared commitment of our South Texascommunities— after all, together, we heal."