Knapp Community Care Foundation Holds First Community Care Awards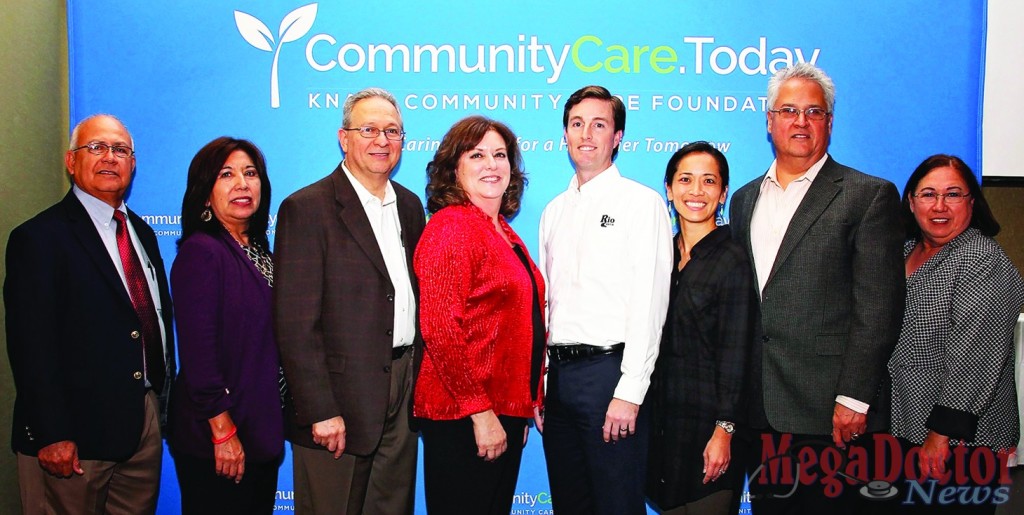 - Advertisement -

Mega Doctor News – 
More than $4 million in grant money was awarded December 17th to six mid-valley area non-profit organizations. The grants were presented at the first-ever Knapp Community Care Foundations Community Care Awards in Weslaco.
"It's not very often that someone has the opportunity to create something from the ground floor that can actually have a tangible impact in our community," said Yvonne "Bonnie" Gonzalez, Knapp Community Care Foundation CEO.   "That's something we like to call 'Community Care Today'."
When Knapp Medical Center transitioned from a stand alone non-profit hospital to being part of the non-profit Prime Healthcare Foundation in 2012, Knapp Community Care Foundation (KCCF) was created and received more than $100 million to support its mission of improving access to healthcare programs for low-income, uninsured or medically underserved populations.
Enthusiasm was high even before the first check was presented. "We've done the right thing for our community and our hospital," said founding KCCF Chairman John Lackey. "As years go by, the Knapp Community Care Foundation will prove to be a great decision for our community."
"What an incredible opportunity KCCF has to be part of changing lives and creating opportunity, together with partners and the community," said Gonzalez. "We now have a vehicle to continually improve the lives of the populace of the Rio Grande Valley."
The 6 recipients, who received funding at this first round of Community Care Awards, were Aurora House, Boys & Girls Club of Weslaco, Little League Baseball, Inc., Su Casa De Esperanza, Weslaco Softball/Baseball, and Knapp Medical Center.
The Aurora House, a special care facility for end-of-life care, received $135,669 to provide nursing professionals and other healthcare professionals with palliative-care training and education through instruction and seminars.
- Advertisement -

A $63,250 grant was awarded to The Boys & Girls Club of Weslaco to bring the Healthy Lifestyles/Healthy Habits/Triple Play Program into an additional school within the Weslaco school district. This program teaches overall nutrition knowledge such as how to make positive food choices and the importance of exercise, as part of the fight against diabetes.
Little League Baseball, Inc. Weslaco was awarded $33,977. As an affiliate of the world's largest organized youth sports program, Weslaco Little League addresses health and wellness through physical activity for local youth.
Su Casa De Esperanza, a non-profit family life program, was granted $61,583. They provide education on nutrition, health care, parenting skills, economic independence and intra-family communication skills to impoverished families living in South Texas.
$47,972 was given to Weslaco Softball/Baseball for the Weslaco Pony League. Offering year-round team sports for both boys and girls, Weslaco Softball/Baseball provides our local youth with a safe and healthy environment and with quality physical options that will help them develop into healthier and happier adults.
Knapp Medical Center was awarded $3,900,000 for 7-Year funding to develop and operate a family medicine residency program in Weslaco. The program will work to increase awareness of primary care by recruiting and training physicians. Further, it will positively impact the medical culture and reputation of Knapp Medical Center through a medical education partnership with the University of Texas Rio Grande Valley medical school.
"There is a lot more to come for organizations and projects that will make our community a healthier place," said Brian Humphreys, KCCF Vice Chair. "We plan on awarding checks like these, twice a year, forever." MDN