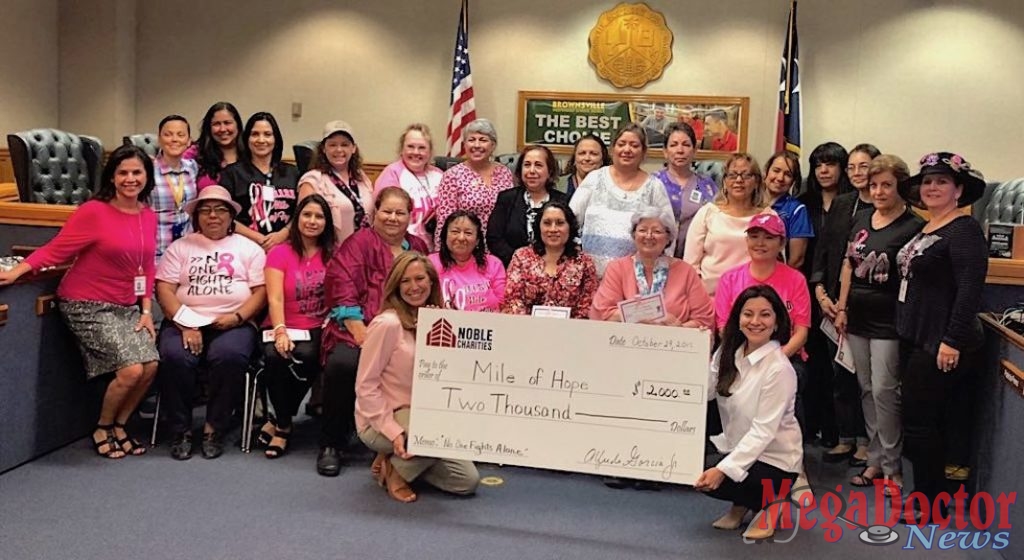 "We fight cancer all-year-long." Teri Alarcon
By Roberto Hugo Gonzalez
- Advertisement -

It should never surprise you that in this world there are still people that care for others. It's refreshing that there are many people who live, feel, and take action with no hesitation. Teri Alarcon is one of them; she is the assistant superintendent for the Brownsville Independent School District. She and a group of very caring people decided years ago to fight side by side with breast cancer survivors.
They created Mile of Hope, a non-profit organization that has for six consecutive years brought awareness of this formidable disease to the Brownsville community.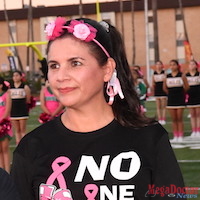 According to Teri, when she was the principal at Hannah High School one her students wanted to do something, and he approached her. He said, "Ma'am, we've got to do something. Breast Cancer Awareness month is coming up, can we do something?"
The organization became a reality after a challenging petition made by Kyle Fisher, a former student of the Brownsville ISD. He asked, "What are we doing to celebrate breast cancer awareness month?"
That was six years ago. Kyle'swords resonated in Teri's mind, and immediately she put together a team that included Brownsville ISD superintendentDr. Esperanza Zendejas, and the Brownsville community.Something had to be done.
She told Mega Doctor News, "We started our first Mile of Hope, and it was symbolic. Walking the mile is providing all of our breast cancer survivors with the hope of living, the hope of support, and the hope that no one fights alone."
She said that after the first year the word spread, and through the changes in her job from being the principal of one high school to now being at a different level, the project was opened to the entire school district.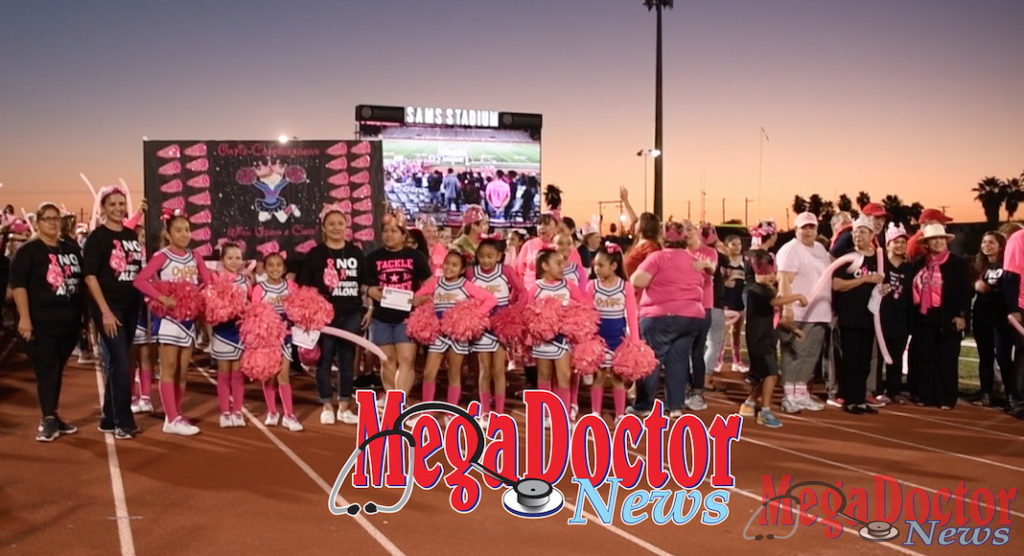 On October 28, 2018, the organization celebrated its 6th annual Mile of Hope Breast Cancer Awareness walk.
Teri emphasized that the purpose of Mile of Hope is to show all breast cancer survivors that no one fights alone. "They have a community that supports them to give them hope."
The survivors are invited to the track at Sams Memorial Stadium; it is decorated with posters. Everyone lines up at the poster that identifies how many years they've been a survivor.
"It is such a powerful event because you have those that have survived for decades and said, 'You know what? We can overcome this dreaded disease.'"
The survivors become the center of the celebration, and they are crowned and given sashes, and they pink out the stadium, and on that day it's 'no one fights alone.' She said, "And again, we fight this battle all-year-long, but that's the day that we celebrate them."
Among the financial supporters is Noble Charities Foundation. According to Teri, they have been a constant supporter of their breast cancer campaign.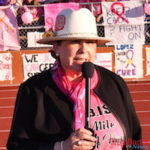 She said, "Every breast cancer survivor identified from Brownsville ISD gets a $500 check, and that is through Noble Charities supporting our breast cancer survivors."
She pointed out that when people are going through the devastation of breast cancer, their primary focus is, "How am I going to get to MD Anderson? Or how am I going to get my chemotherapy? How am I going to pay my bills? How am I going to get gas money?" She said, "If we can provide them with $500, that's just going to take away a little bit of that anxiety. That's the least that we can do."
"And all of that started with one student that said, 'What can we do?' His name is Kyle Fisher, and he is a student at Texas A&M Kingsville, and he comes every year to participate in the Mile of Hope event."
The Brownsville ISD is also a key player in this effort. The educational system has ten high schools and approximately 47,000students.
How do you manage to dedicate time to help people?
Teri: "It's so important to volunteer in our community and to give back. I also believe in the importance of bridging our community involvement into education. Our students at Brownsville ISD are very involved, and they do engage in community involvement."
Teri has been a teacher, a counselor, an assistant principal, a principal, and currently an assistant superintendent in charge of all the high schools for Brownsville, in a thirty-year career in education.
"I am so thankful to Noble Charities for all of their support towards many educational and health organizations. On behalf of Mile of Hope, I thank Noble Charities for their continued support," she finalized. MDN