Building a medical school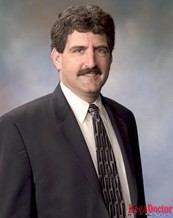 Mega Doctor News –
- Advertisement -

By Dr. Steven Lieberman, Dean
A great piece of teaching and communication advice I received many years ago was to "start with a question." OK, let's try this one: "How can you improve the health of a chronically medically underserved population of more than a million people?"
I can hear you all shouting the solution: PUT A MEDICAL SCHOOL THERE!
But why is this potentially a good solution? Setting aside notions of omnipotence and/or unbridled optimism among the faculty, staff and students, there is real merit to this notion. The school's students, residents and faculty can provide care in the community, making the area less underserved.
Many of its graduates are likely to stay in the area and it can attract professionals to the area who might not otherwise consider it, providing a longer-term solution to the shortage of health professionals.
Sounds great, but there's more. By leveraging its expertise in population health, the school can identify and focus on health needs of great importance to the area. The school's research agenda – from bench to bedside, and clinic to community – can emphasize those needs, and through continued use of the population health lens, progress can be monitored.
And, we're not done yet. By providing educational opportunities that previously didn't exist (e.g., medical school, new residency programs), the brain-drain of talented native daughters and sons leaving the area can be stemmed. And, more jobs across a broad spectrum of skill levels will be created to serve the diverse missions of the school. And, research discoveries can spawn entrepreneurial offshoots, stimulating business development. And, people will less often leave the area for specialized medical care, keeping them here with their loved ones as they recover. And, new generations of children growing up in the area will have a broader array of educational and career opportunities with the growth of a first-rate academic medical center.
- Advertisement -

What an awesome opportunity: to build a medical school in the Rio Grande Valley that willingly and energetically fulfills its obligation to society in exchange for the support that society provides for medical education.
In addition to this "external" obligation, we have an important duty to ourselves and those who will follow us at the UTRGV SOM. If you have worked in other academic health centers, you know how hard it is to change these large organizations once they are fully established, highlighting the importance of how we develop in the next few years.
What we do now to establish the culture of the SOM and its relationships with the Valley's many communities will affect the course of healthcare and medical education here for decades.
It is a real treat to participate in this effort with such a remarkable group of people – staff, students, residents, faculty and community. I look forward to working with all of you to get it right!
Dr. Steven Lieberman is the interim dean of the UTRGV School of Medicine Vice President for Medical Affairs. MDN