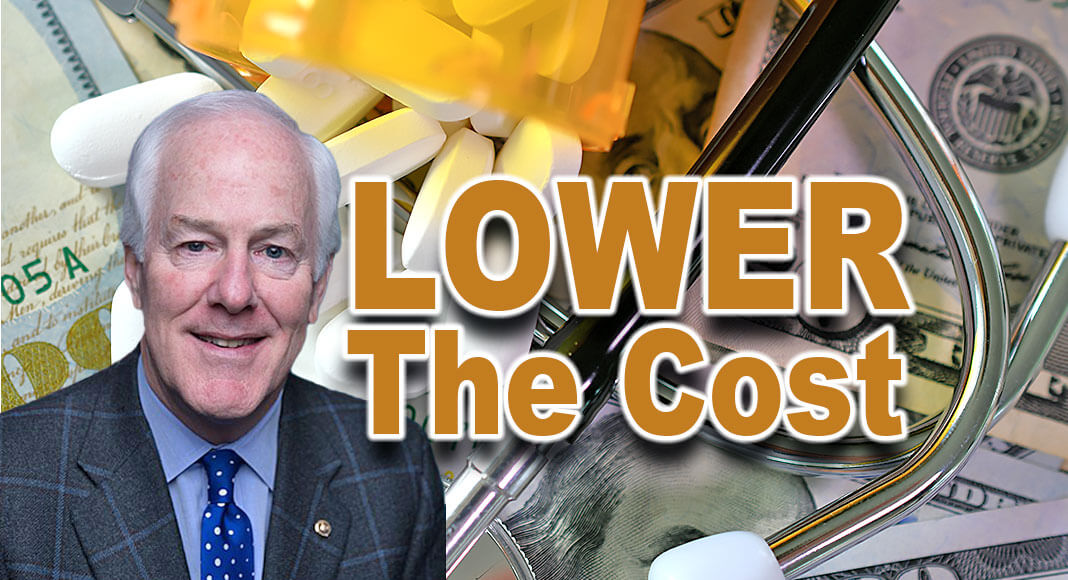 - Advertisement -

Mega Doctor News
WASHINGTON, DC – Today on the floor, U.S. Senator John Cornyn (R-TX) discussed his bipartisan Affordable Prescriptions for Patients Act, which passed unanimously out of the Senate Judiciary Committee last Congress and would help lower drug prices by preventing bad actors' anti-competitive use of patents to block generic and biosimilar competition from coming to market. Excerpts of Sen. Cornyn's remarks are below, and video can be found here. 
"The list price for Humira is more than $80,000 per year per patient. That's higher than the median household income in Texas."
"Humira is one of the most egregious examples of patent abuse, but it's far from the only one."
"Earlier this week Senator Blumenthal, the Senator from Connecticut, and I reintroduced a bill called the Affordable Prescriptions for Patients Act to put an end to this anti-competitive practice that keeps drug prices artificially high."
"There are two practices in particular that this bill will address. One is called patent thicketing, which involves building layers upon layers of patents to prevent competitors from ever hitting the market. That's what AbbVie did with Humira."
"The other anticompetitive behavior this bill will address is something called product hopping, which occurs when a company develops a reformulation of a product that's about to lose exclusivity, and then pulls the original product off the market. This is done not because the new formula is more effective, but because it prevents generic competitors."
"The Affordable Prescriptions for Patients Act puts an end to this practice by expressly prohibiting manufacturers from engaging in product hopping. It also facilitates market entry for generics and biosimilars, which lead to more options and lower prices for patients."
- Advertisement -

"Patients in Texas and across the country are experiencing sticker shock at the pharmacy counter like never before."
"There's a bipartisan desire to stop the anti-competitive behaviors that I described here today that are costing patients and taxpayers a fortune, and I hope we can make progress this Congress and finally put a stop to some of the gamesmanship."
Senator John Cornyn, a Republican from Texas, is a member of the Senate Finance, Intelligence, and Judiciary Committees.