Leo is in his third year as medical student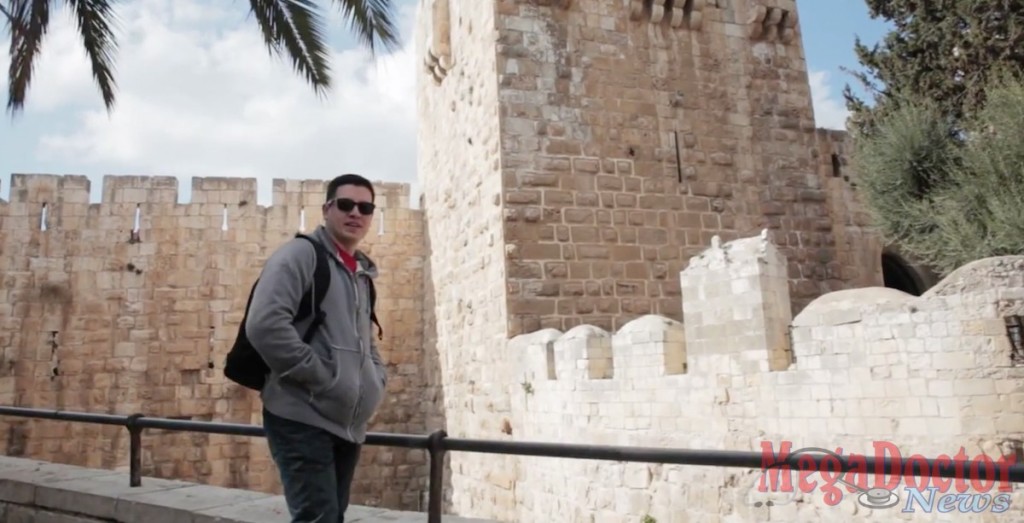 - Advertisement -

Mega Doctor News
By Roberto Hugo Gonzalez
Over the winter holiday break, Leo and friends traveled through the state of Israel and Palestine directing and producing his first documentary film on the issue of "Human Security".
Leo told Mega Doctor News that he spent half of the time living with a Palestinian family in the West Bank meeting with physicians, human rights lawyers, activists, and students learning about their condition living in conflict.
He said, "The other half of this trip, I traveled to the state of Israel meeting with academics, historians, religious leaders, advocates, students, settlers, etc. learning about their perspective."
He pointed out that he learned a great deal." Now, his main objective is to share this powerful story with the public.
His film producer Homero Salinas, Jr. said, "Hello, we are excited to be back in America after a ten day journey to Israel and Palestine. This was an incredible experience, we have a lot footage and great interviews with great people."
- Advertisement -

[videojs mp4="https://megadoctornews.com/wp-content/uploads/2015/01/leo-lopez-video-israel.mp4″ poster="https://megadoctornews.com/wp-content/uploads/2015/01/Screen-Shot-2015-01-22-at-4.48.52-PM.png"]
Leo said, "I feel that at the very least we are going to come away more enlightened." He continued, "We took away from a situation the vast and immense complexity of it all."
He also said that hopefully are going to be able to tell a very powerful and moving story to engage the audience on a humanistic and emotional level.
He said, "My film partner and I thank our supporters and we release an official video clip of the footage we obtained in the Middle East."
Leo told Mega Doctor News that currently, they are in post-production and hope to release the full-length film later this spring.
Mega Doctor News has been following Leo's journey since he was attending South Texas College and expressed his desire to become a medical doctor. Five years later we find him filming and standing in front of King David's Tower in Israel and in his third year as a medical student at the University of Texas School of Medicine at San Antonio, Texas.