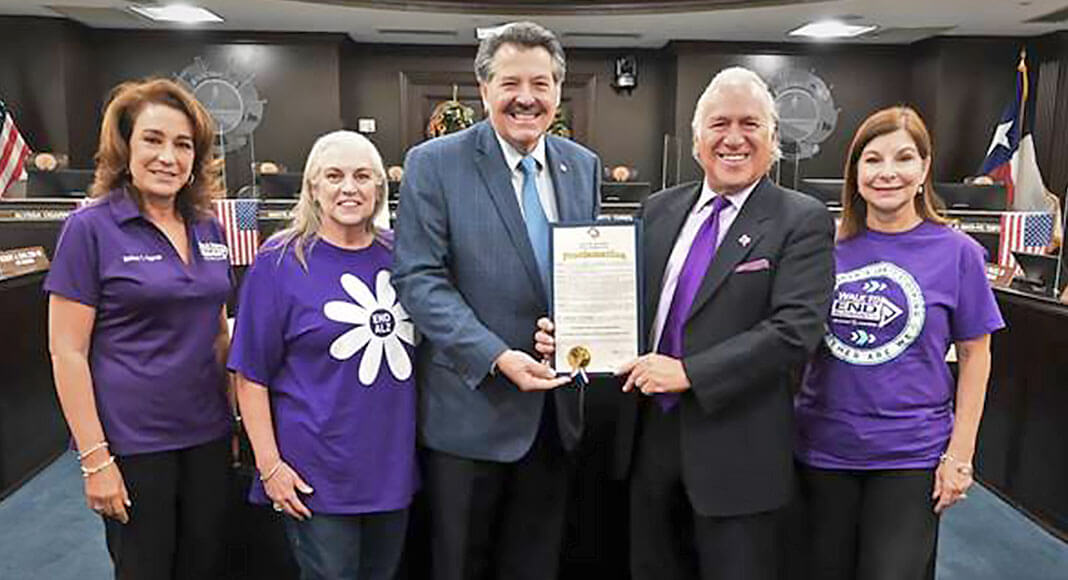 - Advertisement -

Mega Doctor News
LAREDO, Texas – The City of Laredo Mayor, Pete Saenz, proclaimed National Caregivers and Alzheimer's Awareness Month in Laredo, Texas, together with the Alzheimer's Association and co-chairs of the Annual Walk to End Alzheimer's. In an effort to bring awareness, this proclamation urges all residents to continue to provide and enhance care to individuals living with Alzheimer's and other dementia. Likewise, the city encourages the community to support programs to help those affected directly or indirectly by Alzheimer's or other dementia ailments.
"The purpose of this event is to honor caregivers and recognize individuals, families, and friends dealing with Alzheimer's disease, and the researchers trying to find a cure," said Mayor Pete Saenz during the ceremony.
The Alzheimer's Association is part of this ongoing search for a cure and an advocate for awareness of this global concern. Recently, the Alzheimer's Association held the 6th Annual Walk to End Alzheimer's. The event helped raise over $136,900 which is a great achievement, especially during this pandemic.
Alzheimer's disease is a progressive neurodegenerative brain disorder that tragically robs individuals of their memories and leads to progressive mental and physical impairments. It is the sixth leading cause of death in the United States and the fifth leading cause among the elderly. To learn more about the Alzheimer's Association, the community can visit www.alz.org or call 1-800-272-3900.