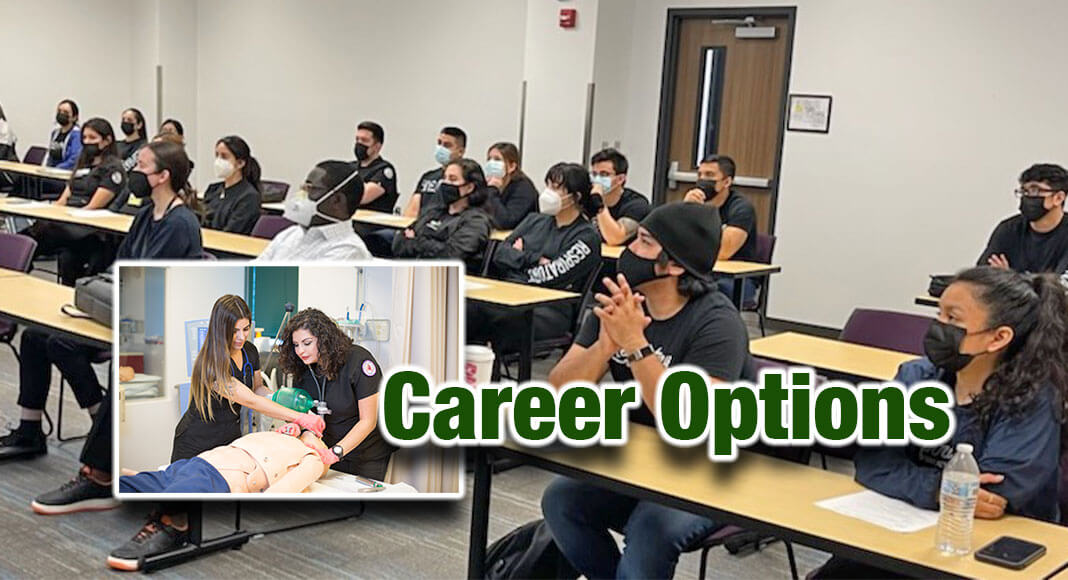 - Advertisement -

Mega Doctor News
McALLEN, Texas – As a Respiratory Therapy student who will be graduating this May, Dayana Torres says she is carefully weighing her options about where she will work after college but the recruiting efforts from potential employers has been overwhelming.
A recent visit by Laredo Medical Center proves that the career she has chosen puts her at the forefront of demand in the industry, she said.
 "It is such an amazing feeling to have these opportunities available," said Torres, who says she is considering her children before she makes her final career choice. "Our profession may have been overlooked before, but now with COVID and making our rounds during our clinicals at various hospitals, we have noticed there is a demand everywhere, and it's an honor to be a part of this growing profession."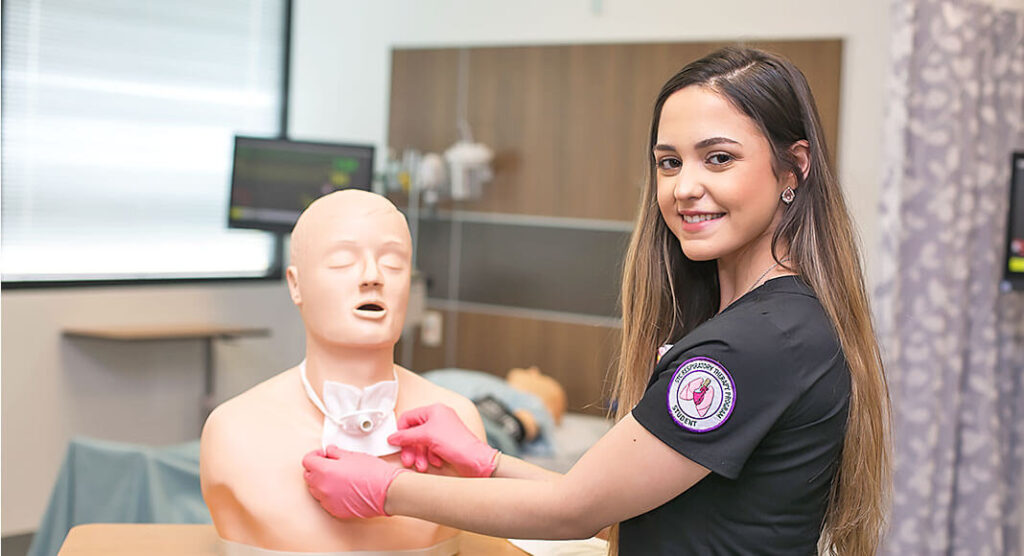 The largest health care system in Laredo is on a recruiting tour with a mission to recruit the best and brightest students from South Texas College's Nursing and Allied Health Campus.
At its first-ever visit to the college recently, Laredo Medical Center visited with students graduating from STC's Respiratory Therapy Program with the hopes of attracting them to the "Gateway City."
"This was the first time Laredo Medical Center visited South Texas College and we hope to continue collaborating with the college to find students acquiring a degree in specialized health care occupations including respiratory therapy, pharmacy technology, radiologic technology and nursing", said Jorge E. Leal Fellow of the American College of Healthcare Executives (FACHE) and Chief Executive Officer.
- Advertisement -

Laredo Medical Center is a part of the largest health care system in Laredo comprised of a 326-bed acute care hospital, a freestanding emergency center, two urgent care clinics and multiple outpatient and ambulatory care centers throughout the community.
Serving a population of over 200,000, the hospital has been serving Laredo for over 110 years, and offers a comprehensive compensation package in addition to tuition reimbursement, a loan repayment program and sign-on bonuses up to $25,000 to recruit new staff.
"Undoubtedly, South Texas Community College is living up to its mission to provide educational opportunities through excellence in teaching and learning, workforce development, cultural enrichment, community service and regional and global collaborations," said Dean of Nursing and Allied Health Dr. Jayson Valerio. "In the Nursing and Health Division, we continue to proactively respond to the health care needs of our growing diverse community, not just in our region but beyond."
Immediately noticeable in their black scrubs, STC's Respiratory Therapy students are highly sought after due to their expertise. In the wake of the COVID pandemic, hospital systems placed a priority on employing RT graduates for their skillset in lung health issues, according to faculty.
"Unfortunately, one of the many aftermaths of COVID-19 is the shortage of health care professionals, like respiratory therapists," Valerio said. "South Texas College will continue to adapt, evolve, and grow to meet the workforce needs of our community."
For more information about STC's Respiratory Therapy Program please visit nah.southtexascollege.edu/resp/ or call 956-872-3216