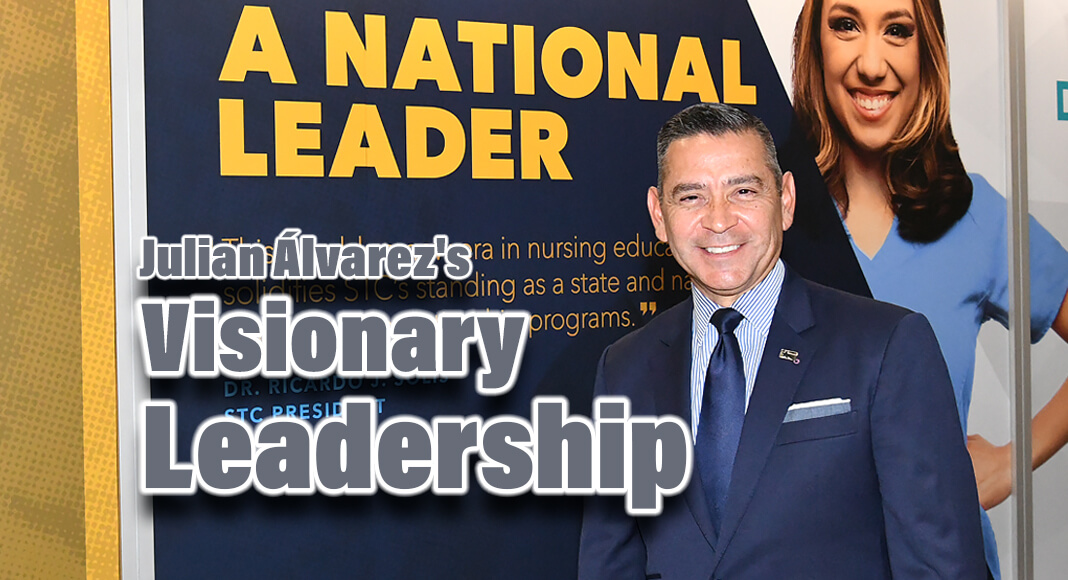 Mega Doctor News
By Roberto Hugo González
In an era characterized by innovations and breakthroughs, South Texas College (STC) steps into the spotlight, pioneering a revolutionary nursing program that will drastically change the trajectory of healthcare education in Texas and the nation. With the recent approval from the U.S. Department of Labor Office of Apprenticeships, STC's Registered Nurse Apprenticeship Program becomes the first of its kind to gain nationwide recognition, setting the stage for a transformative educational model.
The Registered Nurse Apprenticeship Program, which is innovative in its essence, combines academic education with hands-on training, allowing students pursuing an associate degree in nursing to receive paid practical training in local hospitals. The program aims to tackle the national nursing shortage by bridging theoretical knowledge with real-world application, creating a pathway for a new generation of highly skilled and work-ready nurses.
The Role of Julian Álvarez: A critical figure in this groundbreaking initiative is Julian Álvarez. As a former Commissioner of the Texas Workforce Commission, Álvarez's firm support and strategic vision played a crucial role in bringing this revolutionary program to fruition.
In his transition to Senior Vice President and Director of Business Development for Lone Star National Bank, Álvarez's dedication to the community and workforce development has remained committed. His leadership, insights, and collaboration were instrumental in securing funds, streamlining processes, and coordinating efforts with key stakeholders.
During the announcement of the program, Álvarez shared his perspective on the journey that led to the creation of the apprenticeship program. Recalling meetings with key members of the DHR Health family and state officials, he highlighted the community-driven approach and collaborative efforts that shaped this initiative.
Álvarez's leadership was not only about putting pen to paper; it was about listening, understanding, and translating the needs of the community into actionable solutions. His ability to orchestrate the development of this program, align resources, and rally support from various entities has left a lasting imprint on healthcare education in Texas.
The Registered Nurse Apprenticeship Program stands as a testament to South Texas College's innovative spirit, key stakeholders' dedication, and the visionary leadership of Julian Álvarez. This initiative represents a shift in healthcare education, providing an exemplary model that other states and institutions can follow.
With an investment of $15 million to support the apprenticeship program, the initiative promises to make significant strides in addressing the nursing shortage, fostering talent development, and transforming healthcare education.
In his heartfelt acknowledgment, Álvarez expressed gratitude for the collective effort, emphasizing that the success of the program is the product of community collaboration. He underscored the importance of staying vigilant and committed to ensuring this groundbreaking initiative's continued growth and success.
The launch of the Registered Nurse Apprenticeship Program at South Texas College marks a turning point in healthcare education in the U.S. It offers a fresh approach to nurturing talent, aligning education with industry needs, and providing tangible pathways to success for aspiring nurses.
At the heart of this extraordinary accomplishment is Julian Álvarez, whose leadership, empathy, and solid commitment to the people of South Texas have been instrumental in turning vision into reality. His legacy inspires others, exemplifying how innovative thinking, collaboration, and a relentless pursuit of excellence can lead to transformative change.
Congratulations to South Texas College, DHR Health, and all the individuals who have worked tirelessly to make this program a reality. The nation is watching, and the future of healthcare education looks brighter than ever.
The Registered Nurse Apprenticeship Program at South Texas College represents a transformative approach to nursing education in Texas and beyond. Its integration of academic learning with hands-on training, the concerted effort to address the nursing shortage, and collaboration with various stakeholders make it a model of innovation. The program, coupled with the leadership of Julian Álvarez and others, presents an exciting prospect for the future of healthcare education. It also showcases a profound community-driven approach that may inspire similar initiatives nationwide.
See Related Story: