- Advertisement -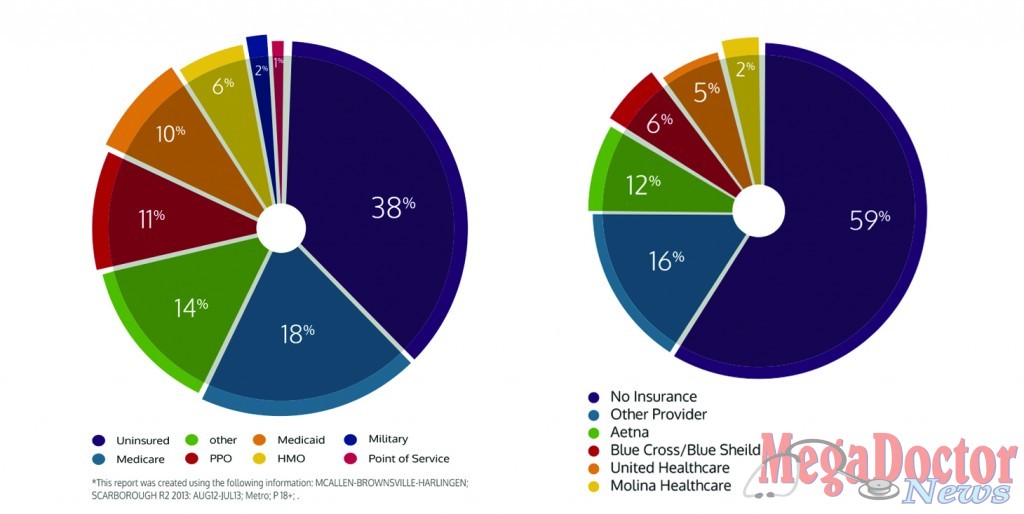 How Doctors Plan to Earn More with Less
By Jerry Sanchez
As originally Published by Mega Doctor News newsprint Edition
In an article published in Forbes, Doctors seeing Medicare patients face a 24% cut in reimbursements beginning January 1. And here comes the double whammy: Medicaid reimbursements will face the same 24% cut— thanks to the implementation of significant portions of the Affordable Care Act (also known as "ACA" or "ObamaCare").
What you may not know is that Medicaid pays physicians roughly 60% of what Medicare pays, which could result in doctors refusing or limiting the number of Medicaid patients that they will see.
What has a lot of doctors in the Valley concerned is that some physician offices in the Valley have up to 70%-80% of their patients enrolled in these programs. Due to these cuts, doctors are faced with the challenge of providing quality healthcare with these types of reductions, which could lead to a reduction in the amount of Medicare/Medicaid patients they may be able to see. Here is a quick snap shot of healthcare in the Rio Grande Valley: Adults 18+ McAllen-Brownsville-Harlingen Area Aug12-July13
The vast majority of the people of the Rio Grande Valley are uninsured, however, there is still a small percentage that are insured. Attaining these patients can offset shortages in practices. With such a large group of physicians going after the same base, driving awareness will be key in acquiring the ideal patient base. Ramping up marketing efforts can mean the difference between struggling and thriving.
- Advertisement -

Chief Executive Officer for Aetna Mark Bertolini said, "The evolution of the U.S. health-insurance market will soon push insurers to spend billions more on marketing to consumers." In order to reach them Aetna is aiming to increase their spend by five times their current budget in the years ahead.
He suggests that the rest of the health care industry will follow. As these trends begin to unfold doctors will begin to raise their competitive edge. The healthcare industry will start to target private insurance patients in order to balance the patient flow. Marketing the practice will now be more important than ever. While these challenges are significant, there is a path to maintain a successful practice. Here are a couple of tactics that physicians will implement to keep an ideal patient base:
Incorporating SEO and internet advertising is essential. A study showed that 30% of search clicks are coming from mobile devices.
As the demand of instant information increases, physicians will have to dominate the top three listings on each device.
Enhance internal marketing tactics within the practice. Doctors will begin to utilize their current patient base to build on referrals and incorporate social media strategies to organically grow brand awareness. Also, the development of a better patient experience is essential so that each practice base reduces the amount of attrition and increases the positive "word of mouth" advertising every business strives for.
Develop a strong and consistent advertising campaign to build dominance. Establishing a strong presence early will yield a stronger Return On Investment (ROI) than if a physician is following a competitor's trend. Utilizing traditional media like television, radio and print can pay huge dividends if the practice executes it properly.
About the Author: Jerry is the Owner and Project Manager at ImageHouse Media. IHM is an advertising agency that specializes in marketing and media management for local and regional businesses in South Texas. Jerry Sanchez is also known to play a pretty mean game of Chess. If you would like more information, contact Jerry Sanchez at Jsanchez@imagehousemedia.com MDN