Order Phone number below of all the stores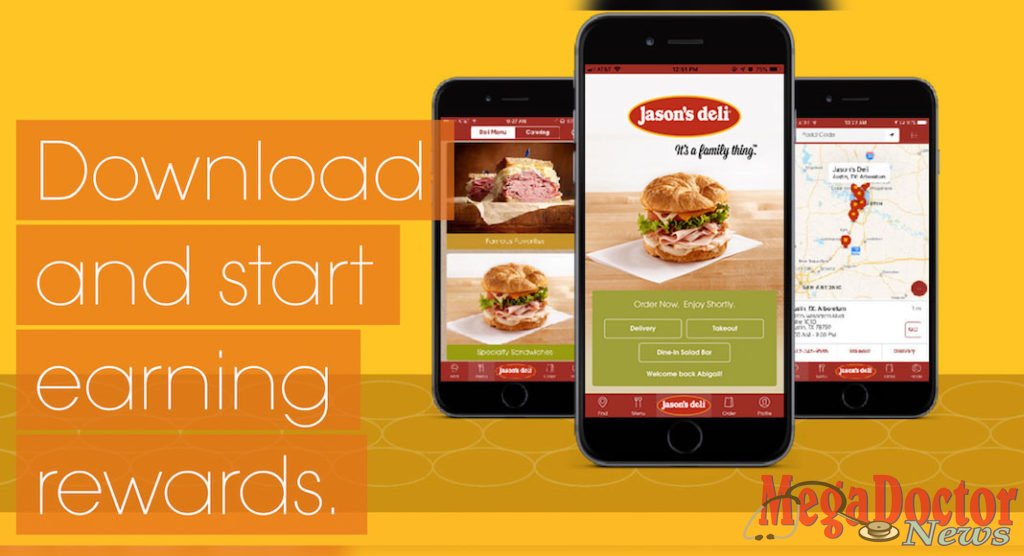 Mega Doctor NEWS
We encourage you to support local merchants. During these times of need, we can rise as a community and help each other out.
Jason's Deli
McAllen, TX: North McAllen Deli
4100 N 2nd St McAllen, Texas 78504 ☎️ 956-664-2199
McAllen, TX: South McAllen Deli
1308 U.S. 83 Frontage Rd S McAllen, Texas 78503 ☎️ 956-664-1700
Edinburg, TX: Edinburg Deli
1604 West University Dr. Edinburg, Texas 78539 ☎️ 956-250-8053
Delivery, Curbside Pick Up, Drive Thru Available. You can order online from the Jason's Deli app.
Order Now. Enjoy Shortly.
We've made it even easier to order the great food you love. And with every order placed through the app, you'll earn one Deli Dollar for each dollar you spend.*
Place orders for Delivery or Takeout
Save your favorite items to reorder quickly
Store payment information for convenient, secure transactions
Place and manage Group Orders
Use your location to find the closest Jason's Deli or search by ZIP code
Click here to download the app for apple or android.
*Customers earn one Deli Dollar for each dollar they spend using the mobile app and online at jasonsdeli.com. Each Deli Dollar is worth 4 cents, 25 Deli Dollars is equal to $1. Deli Dollars can be redeemed toward future Jason's Deli online purchase.
---
If you are the owner or the manager of a restaurant, we would like to help you promote your curbside specials. FREE of charge. Just send us the information to info@tbbmega.com