Introducing by yearend heart valve replacement without open-heart surgery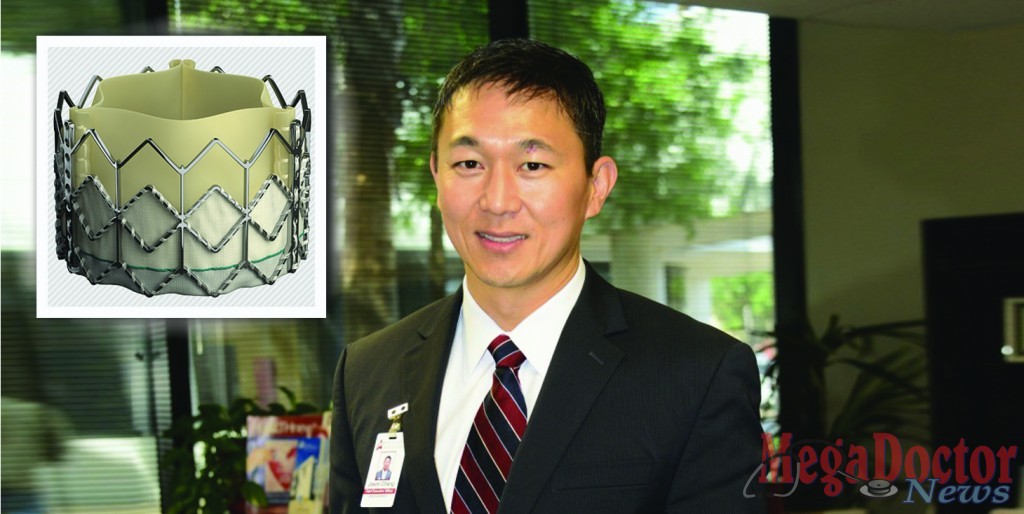 Mega Doctor News – 
- Advertisement -

Recently, Mega Doctor News met with Jason Chang, the Chief Executive Officer (CEO) for McAllen Heart Hospital.
McAllen and the Rio Grande Valley were very fortunate when open-heart surgery capability arrived in 1983.
According to Jason, hundreds of open-heart surgeries prior to 1983 were referred out of our community to hospitals like St. Luke's Medical Center in Houston where Cardiovascular Surgeons performed Coronary Artery Bypass Graft (CABG) surgery on patients coming from all over the region.
This story cannot be told without mentioning the contribution of Dr. Filiberto Rodriguez, who chose to establish his medical practice in McAllen, Texas in 1983. From there on, Dr. Rodriguez performed an incredible number of major open-heart surgeries and other cardiac and thoracic interventions at the old Methodist Hospital, now McAllen Medical Center, and later in 1996 at McAllen Heart Hospital.
McAllen Heart Hospital was the first freestanding cardiology and cardiovascular hospital built in the United States. This event was very important at the time because the hospital was dedicated solely to cardiac-related needs for patients, including diagnosis and treatment, emergency heart care, heart catheterization, heart surgery and education.
The hospital is part of South Texas Health System (STHS), a regional multi-hospital system owned and operated by a subsidiary of Universal Health Services, Inc. (UHS), headquartered in King of Prussia, Pennsylvania.
On June 25, 2012, STHS announced and welcomed Jason Chang to the administrative team as Chief Operating Officer at Edinburg Regional Medical Center and Edinburg Children's Hospital. Shortly thereafter, on September 26, 2013 Jason was named CEO of McAllen Heart Hospital.
- Advertisement -

Jason has an extensive professional career in the hospital industry and has announced that by the end of this year McAllen Heart Hospital will set an important precedent by introducing a procedure called transcatheter aortic valve replacement, better known in medical circles as TAVR.
The Food and Drug Administration (FDA) approved two transcatheter aortic valves. The first was the Sapien, manufactured by Edwards Lifesciences and most recently in January, the CoreValve by Medtronic Inc. These artificial valves are intended for individuals who have severe aortic stenosis, the narrowing of the aortic valve of the heart that could lead to the weakening of the heart muscle and eventual heart failure, blood clots and even death, and who are too sick to undergo open- heart surgery.
Jason pointed out that the procedure is minimally invasive. "We should be able to do that here. We have a timeline that by the end of the year we will be performing heart TAVR procedures. We're building the infrastructure for the surgical rooms," he told Mega Doctor News.
He went on to mention that in order to perform this procedure it is important to have special surgical rooms. "So we're investing millions of dollars to make this facility competent. So that the surgeons, the cardiologists feel comfortable and safe doing the work in this environment in this hospital."
He also said that they have their own cardiologists and employed cardiovascular surgeons. Jason continued to say, "We're also open to all the cardiologists in the community, and patients can come from anywhere."
Who are the cardiologists that have been trained for this procedure? "There's two parts to it. You have your interventional cardiologist in Dr. Ofsman Quintana and Dr. Federico Azpurua. Both lead this effort from our group."
"It is not limited to them." Jason said that they want to be able to expand the number of cardiologists that are capable of performing the TAVR procedure because we believe that the future of cardiology is valve care.
"The other part is surgeons like Lester Dyke, our dedicated cardiovascular surgeon; he has been providing the backup for our guys for over a decade. Without him you couldn't have an advanced, modern Cardiology program; you wouldn't risk trying an intervention on a high-risk patient," Jason said.
Will this new procedure eradicate the open-heart surgery? "I don't think open heart surgeons or the practice of cardiovascular surgery will ever go away. You always need that safety net, the reality is that every patient is different."
How fast can a patient go back home after TAVR procedure? "Within days. It is minimally invasive and fast." Jason finalized. MDN