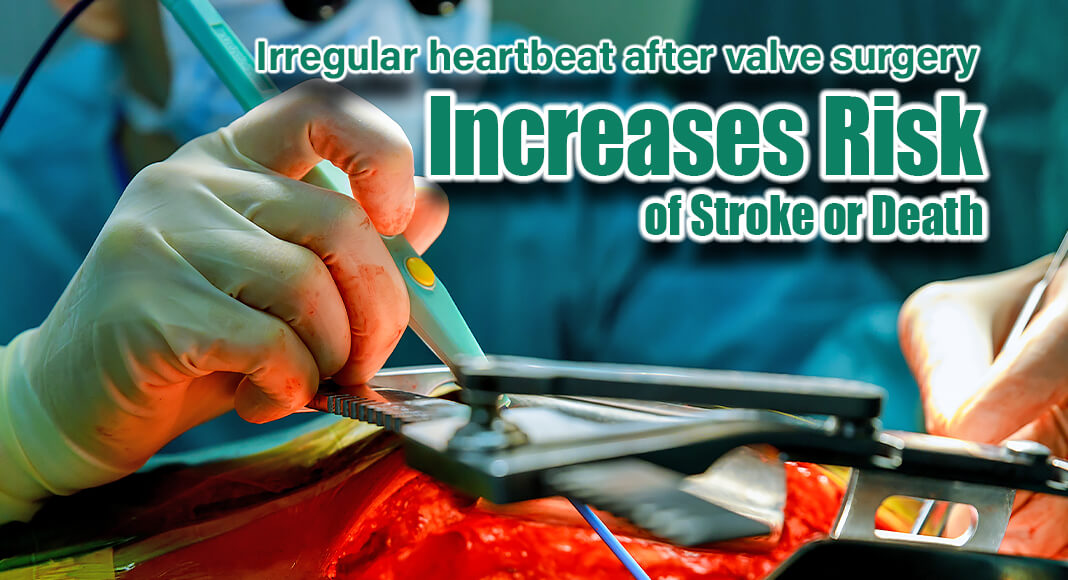 Mega Doctor News
By Michigan Medicine – University of Michigan
By Noah Fromson
Newswise — In the days and weeks after heart surgery, up to half of patients may develop an irregular heartbeat, or atrial fibrillation. This can happen due to the stress of the procedure, which requires stopping the heart to operate.
This postoperative atrial fibrillation, commonly known as Afib, has traditionally been viewed as benign and limited. But a study led by researchers at the University of Michigan Health Frankel Cardiovascular Center finds that postoperative atrial fibrillation increases the risk of strokes and permanent Afib — and is linked to worse long term survival — after heart valve surgery.
The study is published in the Journal of Thoracic and Cardiovascular Surgery.
"Our results suggest that postoperative atrial fibrillation is more harmful that people once thought," said Whitney Fu, M.D., first author and general surgery resident at University of Michigan Health.
"We are seeing a strong negative influence of post-op Afib on survival that is consistent with past research and suggests little improvement in addressing the issue."
The research team studied more than 900 cases of patients with no history of arrhythmias who had mitral valve surgery between 2011 to 2022. In total, 39% of patients had postoperative atrial fibrillation after surgery, and almost one-quarter of those patients developed new or recurrent Afib after 30 days.
Almost 5% of patients with postoperative atrial fibrillation experienced a neurologic event, such as stroke, for which permanent Afib is known to increase risk.
Atrial Fibrillation after heart valve surgery was also an independent risk factor for worse long term survival among patients who had mitral valve surgery.
"This high rate of atrial fibrillation after valve surgery and its potential severe downstream outcomes should encourage more research into the cause and prevention of postoperative Afib, as well as the development of guidelines to manage the condition," said senior author Steven F. Bolling, M.D., cardiac surgeon at the Frankel Cardiovascular Center and professor of surgery at U-M Medical School.
Additional authors include China Green, Catherine Wagner, M.D., Gurnoordeep Pawar, Nicolas Ceniza, Rhea Gupta, Corina Ghita, Marco Bologna, Dani Ahmetovic, Tanvi Ravi, Jack Proebstle, Vivica Addrow, Matthew Romano, M.D., and Gorav Ailawadi, M.D., all of Michigan Medicine.
Romano is a consultant for Edwards Lifesciences, Medtronic, and Atricure. Ailawadi is a consultant for Abbott Laboratories, Edwards Lifesciences, Medtronic, Anteris Technologies, Atricure, and Gore Medical. Bolling is a consultant for Abbott Laboratories, Edwards Lifesciences, Medtronic, Atricure, and Gore Medical. Wagner received salary support through the Institute of Healthcare Policy and Innovation as a part of the National Clinician Scholars Program. Fu is supported by a National Institutes of Health T32 Multidisciplinary Training Program in Lung Disease (No. T32HL007749). All other authors reported no conflicts of interest.
Paper cited: "Postoperative atrial fibrillation in mitral valve surgery is not benign," Journal of Thoracic and Cardiovascular Surgery. DOI: 10.1016/j.jtcvs.2023.08.057