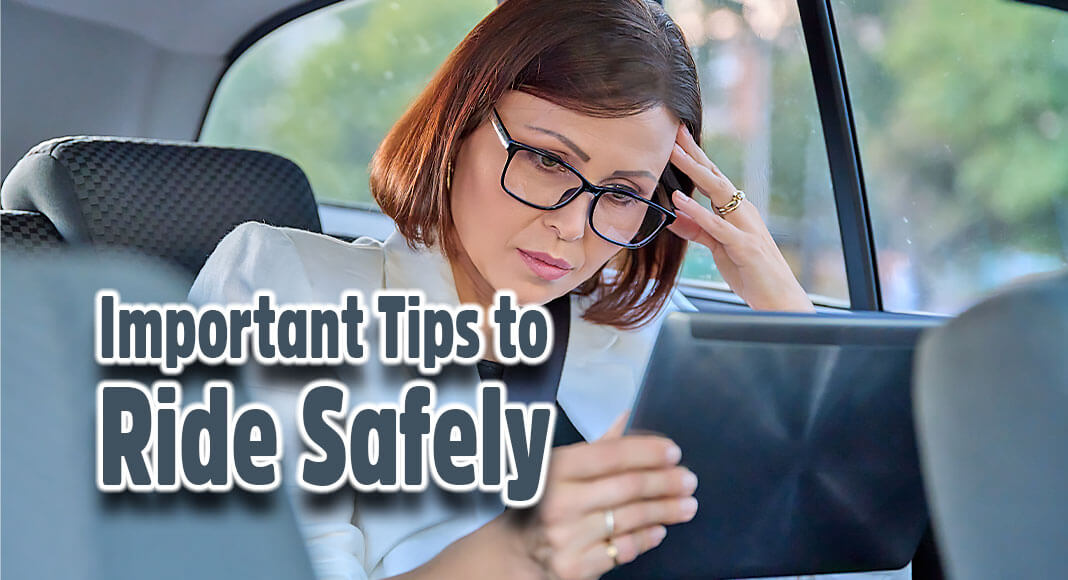 - Advertisement -

Mega Doctor News
The United States is seeing an increase in motor vehicle accidents and traffic fatalities. While 2022 numbers have yet to be released, 42,915 Americans died in motor vehicle accidents in 2021, according to the National Highway Traffic Safety Administration, a 10.5% increase from the previous year and the highest number of fatalities since 2005.
While the responsibility for maintaining the safety of a vehicle rests predominantly on the driver, experts encourage passengers to stay vigilant as well, especially since passengers account the largest number of motor vehicle crash deaths.
In 2019, 62% of crash fatalities were occupants of passenger vehicles such as cars, pickups, SUVs and vans, according to the Insurance Institute for Highway Safety.
South Texas Health System Trauma & Critical Care Institute is joining forces with The National Road Safety Foundation and We Save Lives to promote crash prevention and help save lives by empowering passengers to speak up for their safety when in a dangerous driving situation.
"When it comes to their own safety, passengers can set the ground rules by having the courage to intervene," says Veronica Silva, an injury preventionist with South Texas Health System McAllen's Trauma Department. "Passengers have the power to speak up to drivers who are impaired or using their mobile devices while behind the wheel. They should not get in the car with a driver who is impaired by alcohol or drugs, and they have the power to discourage other bad driving choices like speeding and driving while drowsy."
It's important for drivers to concentrate on the task at hand. Unfortunately, distractions from within the car can make that difficult. So how can you be a good passenger? The STHS Trauma & Critical Care Institute recommends the following:
Always Buckle Up: No matter where you're sitting in the vehicle, it's important to wear your seatbelt at all times.
Help the Driver Keep Their Eyes on the Road: It only takes a second of looking away for a collision to happen, so don't tempt the driver to take their eyes of the road by pointing at things off the road.
- Advertisement -

Help the Driver Navigate: If you're in an unfamiliar area, be a good copilot by pulling up directions and helping the driver navigate where they need to go.
Take Charge of the Dashboard: Whether it's turning up the air-conditioning, lowering the radio or connecting to an incoming call, offer to work the vehicle's dashboard controls.
Don't Crank Up the Radio: Even if your favorite song comes on the radio, resist the urge to turn up the volume, which could distract from safe driving.
Keep Conversations Calm: If the driver is in a positive, relaxed state of mind, they will typically drive safer. So don't get the driver worked up by bringing up a hot topic that could lead to an argument.
Never Get in the Car with an Impaired Driver: For your safety, never ride with a driver who has been drinking alcohol.
Speak Up When the Driver Makes You Feel Unsafe: Speak up any time the driver is being irresponsible and making you feel unsafe by texting and driving, speeding and/or driving recklessly.
So, whether you're commuting with coworkers or traveling with loved ones, make sure to be a good passenger by following the aforementioned safety tips. And don't forget that you have every right to intervene if you don't feel safe.
STHS McAllen's Trauma Department offers motor vehicle safety presentations throughout the community. To schedule a session for your school or organization, please contact Veronica Silva at (956)632-4929 or veronica.silva@uhsrgv.com.
For more information on National Passenger Safety Week and to sign the Courage to Intervene Promise, visit www.nationalpassengersafety.org.