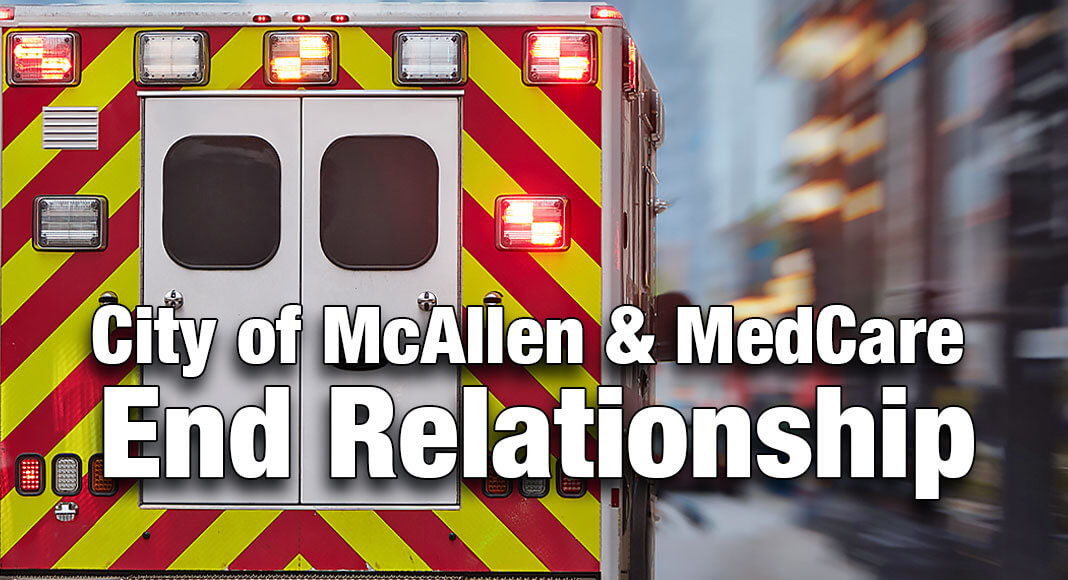 - Advertisement -

Mega Doctor News
On Monday, January 23, 2023, the McAllen City Commission rejected the unreasonable and unjustified demands made by MedCare EMS and accepted MedCare EMS' notice to terminate its contract for the delivery of emergency medical services to the city effective February 22, 2023.
During the last several months, the City of McAllen has repeatedly met with, discussed at length, and provided MedCare with reasonable options to provide emergency medical services. Despite these intensive efforts by City of McAllen administration, to date, no resolution has been reached. The decision to accept MedCare EMS's notification to terminate the contract was made only after careful consideration and exhaustion of all reasonable options.
The City of McAllen has a duty to preserve and protect the public health and safety of its residents in a fiscally responsible manner. As such, the City of McAllen has made the necessary arrangements to provide uninterrupted emergency medical services with a well-established ambulance service which employs over 127 clinical professionals certified or licensed by the State of Texas, and a long history of ambulance service, including emergency preparedness disaster responses.