- Advertisement -

This surgery is not a free ticket to lose weight or prevent overeating, but an opportunity to live a healthy life
By Roberto Hugo Gonzalez
As originally published by Mega Doctor News newsprint edition August 2019
When I heard about Dr. Walter Kunz and the surgeries that he was performing with Diabetes Mellitus Type 2 (DMT2) patients, I moved as quickly as possible to get in touch with him. It was important for this publication to help spread the news about the work that he has been doing for over six years. The surgery, he performs, puts diabetes in remission; it is called Intestinal Transit Bipartition (ITB).
Dr. Kunz is an endocrine surgeon who trained in the University of Pisa in Italy. He practices surgery in a general hospital in San Juan del Río, Querétaro in the Republic of México.
"I'm in charge of the metabolic and endocrine surgeries, but I also perform all procedures any surgeon does, such as surgeries of the appendix, the gall bladder, amputations, hernia, and more. I'm also involved in the education of fifth-grade medical students and the supervision of the general surgery residents."
He pointed out that Intestinal Transit Bipartition (ITB) surgery consists in performing a side-to-side jejunoileal anastomosis, meaning joining between the anterior intestine (jejunum) and part of the posterior intestine (ileum) thus creating a "shortcut" in order to: a) enhance the production of intestinal hormones (incretins); b) avoiding malabsorption due to segmental exclusion. He explained that the term bipartition better describes the fact that the joining will allow the passage of food for each side.
Dr. Kunz noted that ITB is not his invention but rather a redesign of Lazarotto & Souza's intestinal bypass from the 1980's. It was simultaneously, yet independently, developed by Dr. John Melissas from Greece, who is leading the European group in this type of surgery and describes it as side to side anastomosis; and Dr. Li from Xuzhou Central Hospital in China. "The Chinese, Europeans, and we were working with the same idea, and the results have been very similar despite the genetic variations, and the ambient where the procedures were performed."
Dr. Kunz' motivation to pursue intestinal transit bipartition surgeries is that in Mexico and the world, diabetes is a problem. "This disease will rapidly drain the resources we have, both human and infrastructure." He continued, "In our country, 14 million Mexicans are diabetic, which puts us in major prevalence compared with other states of the OECD (Organization for Economic Cooperation and Development)."
His concern is that in Mexico, diabetes is not under control. "Aside from that, there is a lack of infrastructure, knowledge, medicines, training, and issues with the peculiarities of people."
According to Dr. Kunz, in the last few years, the surgery department where he works, amputates a leg per week. He adds that people with no state medical benefits or insurance have priorities. "Unfortunately for this group of people, amputation means the loss of their livelihood."
He explains that the patients are laborers, farmers, older adults, and people with economic difficulties. "The amputation of a leg means that we amputate their and their families' livelihood. That is why I despise amputation," he said. The alternatives for Dr. Kunz are apparent. "I have two options, I can hide behind the door, so I don't get to amputate somebody's leg or do something to change that reality."
In a study he presented in 2018 with a team of medical doctors in Mexico, Diabetes Mellitus Type 2 (DMT2) is the leading cause of nephropathy in the world. When diabetes damages blood vessels and other cells in your kidneys, diabetic nephropathy results. According to the Mayo Clinic, diabetic nephropathy affects the ability of the kidneys to do their usual work of removing waste products and extra fluid from the body.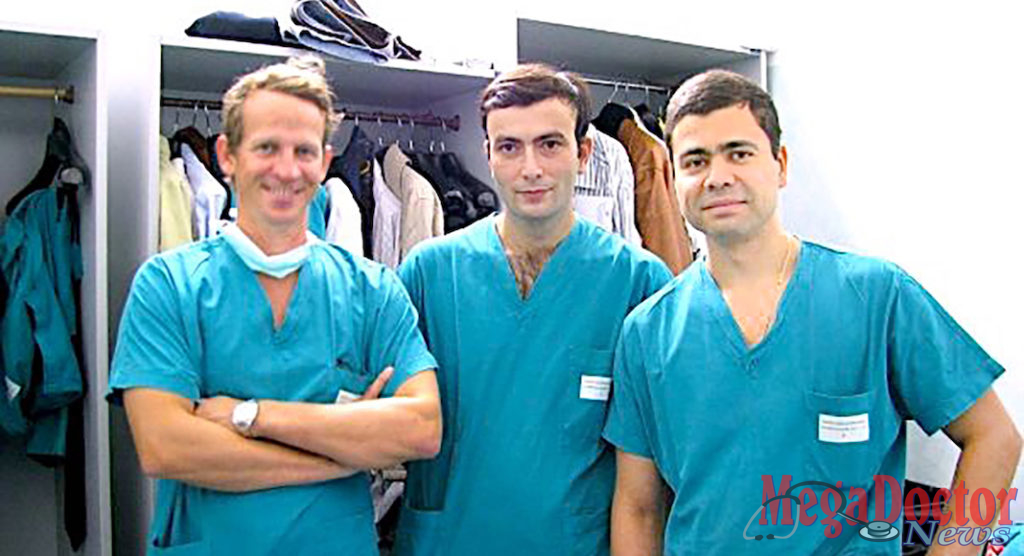 According to the International Diabetes Federation, China, India, United States, Brazil, Russia, and Mexico, are the countries with the highest number of DMT2. He wrote that by severity, 1.4%, which is equivalent to 89,000 Mexicans, will enter dialysis due to a preventable cause.
Dr. Kunz follows very carefully what's being done in his field of Metabolic Surgery and Diabetic Nephropathy. He has learned through significant developments by Dr. Sérgio Santoro in Brazil. This physician is responsible for postulating the principles of metabolic surgery, defining adaptive procedures as those that do not depend on restriction, malabsorption, stenosis, or prosthesis use. "The surgery does not create malabsorption or aftereffects, and the patient doesn't have to be in constant control by the physician," he stated.
He agrees by saying, "That suits in a way, the conditions of the behavior of chronic patients in my country."
Is it possible to completely cure diabetes with this intestinal transit bipartition procedure?
"The term 'cure' does not apply to diabetes because the American Diabetes Association considers it a 'remission'," he said. "It is vital to recognize it because this surgery is not a ticket to be mischievous or to neglect but to be considered as part of the treatment. We use the term remission, meaning the patient will have the hemoglobin levels below 5.7% without taking medicines for more than a year. When this situation extends for five years or more, it is called prolonged complete remission."
He adds that there will be patients that relapse and will have diabetes again. However, he said, "We apply the treatment which puts the patient in remission, and we follow up with them so that in case the disease reappears, we apply the treatment again."
Is it possible to live a healthy life without insulin?
"Yes, yes, absolutely, we have patients that never returned for medical consultation." He pointed out that many patients stopped taking medicines. Including insulin and reported feeling like being reborn.
Dr. Kunz said that the challenge here is breaking dogmas, which he finds to be very difficult. He explained that for the internist to accept that diabetes can be treated more effectively with surgery, is like asking surgeons to accept to treat appendicitis with medicines. "Both options are valid," he said.
Another challenge that he faces, and this could be the biggest, is to educate physicians. His point of view is that physicians should have a more comprehensive vision about the problem at hand, so they accept, recommend, and send complex patients for surgical treatment.
"It is not about losing patients, it is about teamwork to join forces. Because diabetes, as I told you before, is the more serious health issue that we face as an occidental society."
According to Kunz, the surgery takes about 1 hour or 1 hour and a half when this is with open surgery. And about 2 hours when done with a laparoscopic procedure."
Concerning risks involved, he said, "Yes, like in any surgery, there could be bleeding, infection, problems with the surgical wound, and there are also risks with the anesthesia, but the main risk is the detachment of the joining."
"The procedure is simple, the complication rates are low, and in the world literature for procedures of this nature as in this case, there were no direct deaths for this event. The following statement published in the research called "Effects of Metabolic Surgery on Diabetic Nephropathy: Preliminary Experience at the General Hospital of San Juan Del Río."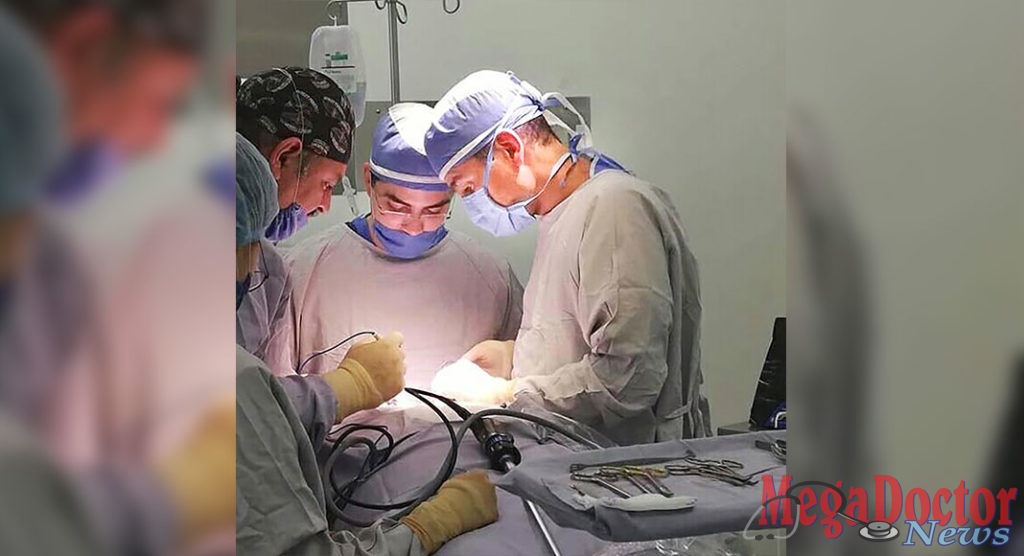 The study presents research where thirty patients participated in having the Intestinal Transit Bipartition surgery. All the patients are doing well he reports.
Recovery of a patient after open surgery, he says, is two-three days. The open surgeries are frequent because of their low cost. "For the patient to return to a daily routine, it can take up to 7 days, depending on the patient's experiences with pain."
Dr. Kunz and the group of physicians have made a reasonable effort of awareness. "When we started to obtain the results of our patients, which were extraordinary, we had the opportunity to show our work in local, national, and international congresses." He said, "Locally we have had a lot of resistance, especially with bariatric surgeons because they say that metabolic surgeries are exclusively for bariatric doctors."
He disagrees, saying, "This, is not a surgery for losing weight; it is a pure metabolic process that doesn't affect the patient's weight." He said that such resistance hinders the diffusion of awareness.
Dr. Kunz hopes to start a training program, so surgeons within Mexico and all over the world continue to come and be trained. He said, "There are 14 million Mexicans with diabetes and only one like me, well, that's quite a big job," He emphasizes the importance of training more physicians, and the sooner, the better.
"We will also present our work research and study in Japan this October 2019. We are not focusing on the general public because the ones who need to change first are us, the physicians, and the ones who have to accept the advances are us."
There is a total of eighty patients successfully operated in Mexico, including the thirty presented in a congress last year. "These patients completed their first year of treatment and are experiencing a complete remission rate after going through the Intestinal Transit Bipartition surgery," he finalized.
- Advertisement -