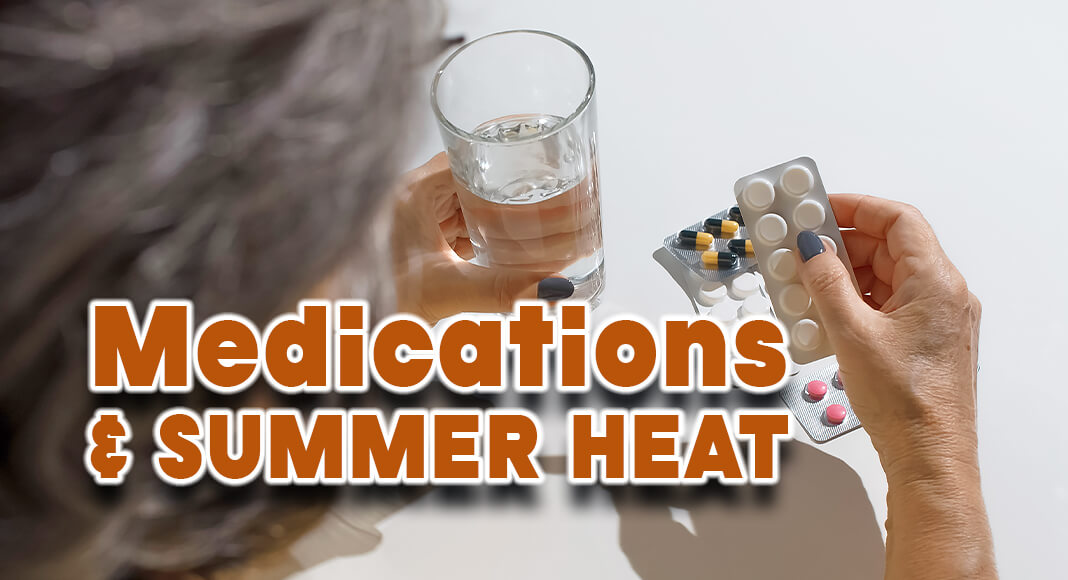 Mega Doctor News
- Advertisement -

CLEVELAND CLINIC – With summer here, it's important to remember the dangers of heat exhaustion and heatstroke.
And if you're taking certain medications, you may be more at risk.
That's because they could be impacting your body's natural response to hot weather.
"The body responds to heat with an increased heart rate, increased blood flow to the skin as well as sweating," explained Patrick McHugh, MD, an emergency medicine physician at Cleveland Clinic. "However, people can be on medications that blunt or stop their body's natural response to heat, which puts them more at risk for developing heat exhaustion or heatstroke."
Dr. McHugh said there are many medications that could affect your body's response to rising temperatures.
He noted beta blockers can actually mute the increase of heart rate and blood flow that's needed when your body gets overly hot.
Meanwhile, anticholinergics, including certain allergy medications, can impact the body's natural ability to sweat.
- Advertisement -

Dr. McHugh said those who take diuretics could also have an increased risk of heat exhaustion.
There are other medications that could affect your body's response to the heat as well, and it's crucial to talk to your doctor.
"If you're on any medications, it's very important for you to have a discussion with your doctor to see if there is any increased risk of dehydration or heat exhaustion," he said. "Your doctor will work with you to come up with a plan."
Along with checking in with your physician, Dr. McHugh said staying hydrated is key to avoiding heat exhaustion as well as seeking shade or staying indoors during the hottest points of the day.