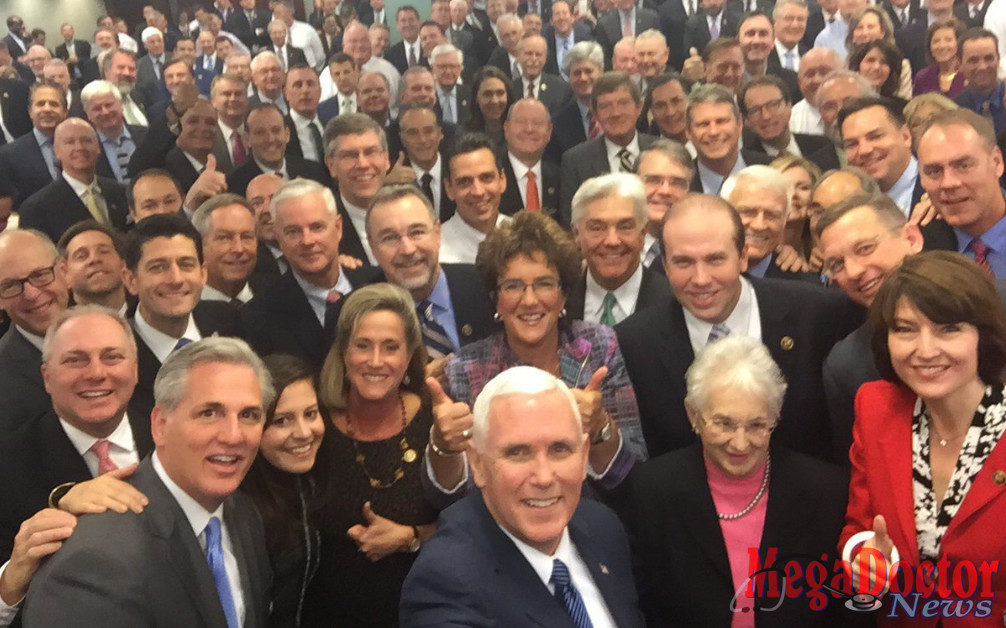 Mega Doctor News—
Foxnews—House Republicans on Monday evening released the text of their long-awaited ObamaCare replacement bill, calling to eliminate the myriad taxes and penalties tied to the original legislation while still preserving certain patient protections.
The bill, called the American Health Care Act, can be read online at readthebill.gop.
The sweeping legislation would repeal ObamaCare's taxes along with the so-called individual and employer insurance mandates. It also would repeal the Affordable Care Act's subsidies, replacing them with tax credits for consumers.
CLICK TO READ THE TEXT OF THE OBAMACARE REPLACEMENT BILL.
"We begin by repealing the awful taxes, the mandate penalties and the subsidies in ObamaCare," House Ways and Means Committee Chairman Kevin Brady, R-Texas, told Fox News' "Special Report with Bret Baier" in an exclusive interview.
Asked about some conservatives' concerns that GOP leaders are merely pushing 'ObamaCare Lite,' Brady countered, "It is ObamaCare gone."
The first test for GOP leaders, who have been under heavy pressure ever since President Trump took office to release a bill, will be whether the text satisfies the influential conservative wing of the party – which has the numbers to torpedo the legislation. But it is a balancing act, as moderate Republican lawmakers, as well as governors of both parties, also have warned against going too far in rolling back consumer protections and benefits.
While subsidies would be repealed in the new bill, they would be replaced by monthly tax credits. The credits, worth between $2,000 and $14,000 a year, would be used by low-and-middle-income families who don't get work- or government-sponsored insurance to buy state-certified plans.
The legislation would allow state insurance exchanges to exist for now, and would preserve protections for those with pre-existing conditions by prohibiting insurers from denying coverage or charging them more. It also would continue to allow young adults to stay on their parents' plans up to age 26.
Fox News is told the plan is to go to both the Energy and Commerce and Ways and Means committees on Wednesday for "mark-up" sessions where they will craft a final version of the bill. The legislation would go before the House Budget Committee next week.
The hope is that the bill would hit the House floor the week after that — and the Senate before the Easter recess.
Unclear is how many people might lose coverage under the new plan.
Fox News' Chad Pergram contributed to this report.