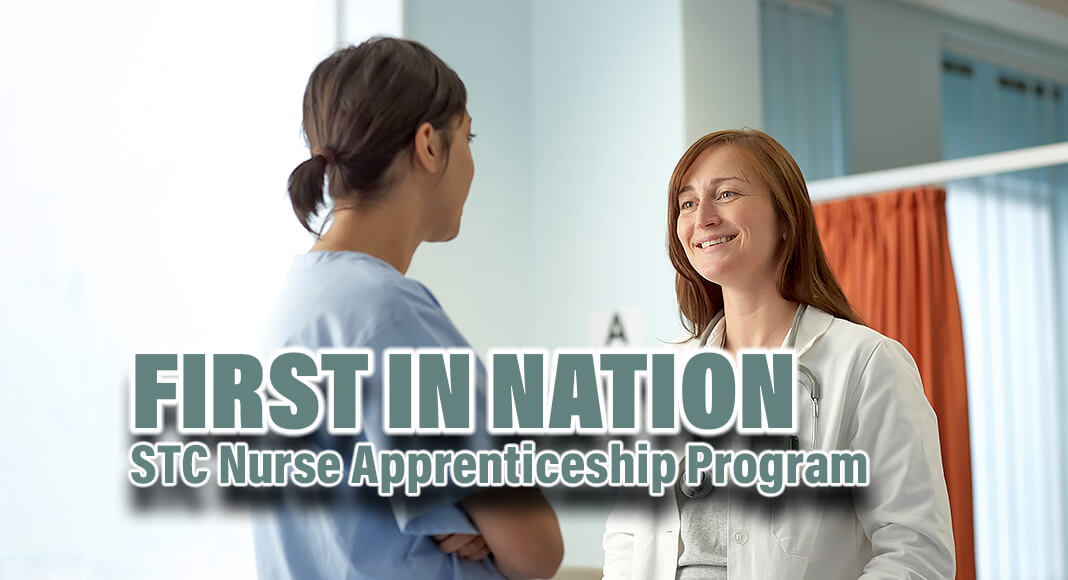 Mega Doctor News
- Advertisement -

The U.S. Department of Labor Office of Apprenticeships will announce that South Texas College has been approved to move forward with its Registered Nurse Apprenticeship Program, making it the first nationally approved program of its kind.
The apprenticeship program will give students pursuing an associate degree in nursing the opportunity to receive paid training in a local hospital setting while finishing their degree and at the same time addressing the national nursing shortage.
U.S. Department of Labor Office of Apprenticeship representative James Monteith, Texas Workforce Commission Director of Apprenticeship Desi Holmes, Former TWC Commissioner Representing Labor Julian Alvarez, STC President Ricardo J. Solis, Ph.D., STC Nursing and Allied Health Dean Jayson Valerio, Ph.D., among other STC administration and local city and county officials will be in attendance to celebrate this historic moment.
As nursing students, students are often required to stop working due to the demands of the nursing program, but through this apprenticeship, students will get paid a minimum of $14 an hour to train, while also completing their studies, at one of several hospital partnerships such as Doctors Hospital at Renaissance (DHR), while also getting financial assistance with tuition and other program expenses. This will help alleviate the financial burden for many of STC's nursing students and their families.
WHEN: Thursday, July 27, 2023
2 p.m.
WHERE: South Texas College
- Advertisement -

Nursing and Allied Health campus, Building B, First Floor
1901 S. McColl
McAllen, Texas 78502