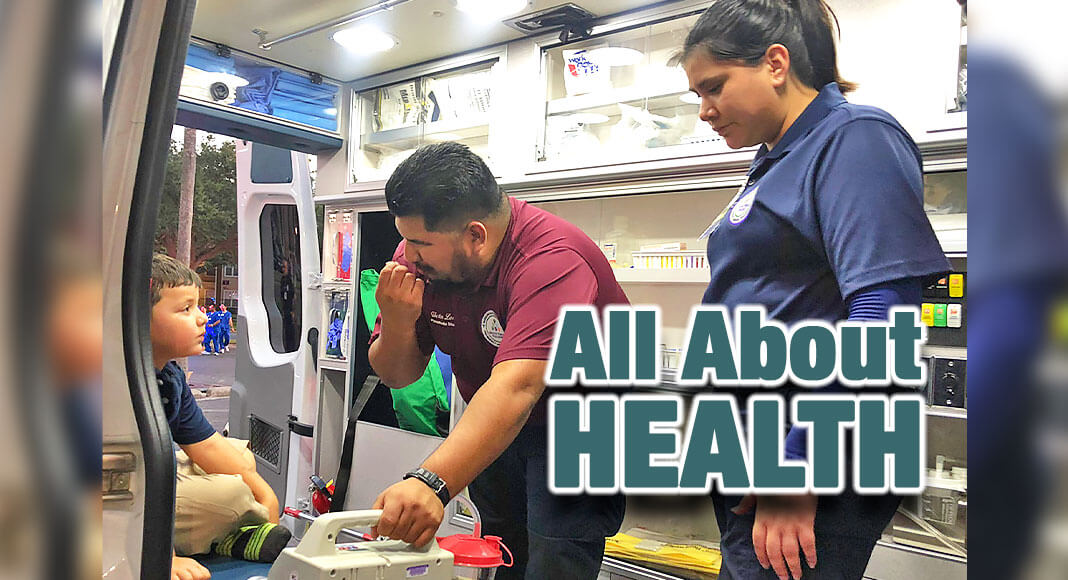 - Advertisement -

Mega Doctor News
Music and voices filled all four floors of the South Texas College Nursing and Allied Health (NAH) campus with the return of the Harvest of Health festival.
The "Fall in Love with Healthcare" event featured more than a dozen booths including games, arts and crafts, inflatable slides, 911 service demonstrations and more.
The annual festival also serves as a showcase for NAH departments, connecting community with family-friendly health-related activities led by students and staff.
The Patient Care department hosted a "Dementia Walk," which is designed to put participants in the shoes of someone living with dementia.
STC Care Technician Instructor Felisa Saenz said about 27 students helped with the execution of the activity. Students escorted participants to different classrooms where sounds and sights were distorted using googles and headphones.
"To me, it's very much of an eye-opener for the community," Saenz said about the exhibit. "They have a chance to understand what someone suffering from dementia is feeling. They can probably empathize more with them. It is their Illness that makes it difficult for them to understand and process the information we give them."
Gissel Gonzalez, a Patient Care Technician student, said she and her classmates went through the tour two weeks prior to the event to familiarize themselves before welcoming participants.
- Advertisement -

"We try to make it a fun activity and you get to learn," Gonzalez said. "I think it's cool to see everyone's reactions after they experience the tour because you don't know what to expect, so hearing the feedback is interesting."
Gonzalez said she was also looking forward to seeing what other programs in the division had created for the festival.
"This is my first time participating so I'm enjoying seeing what everyone has put together," Gonzalez said. "We get to see the difference between each program and get a better understanding of them. We also learn about patients' experiences too."
In addition, NAH students gathered to answer health and wellness trivia questions, while the McAllen Fire Department quizzed community members on spotting fire hazards in their homes. Informational desks were also set up around the college to introduce people to STC programs and share the college's commitment to the education of health care professionals.
Orchid Santa Ana, a level-three student in the Associate Degree in Nursing (ADN) program, said she was happy to attend the event with family members.
"I enjoyed how people were able to bring their own kids and interact with each of the departments," Santa Ana said. "It was nice to see that because, in a way, it takes a community to build a community."