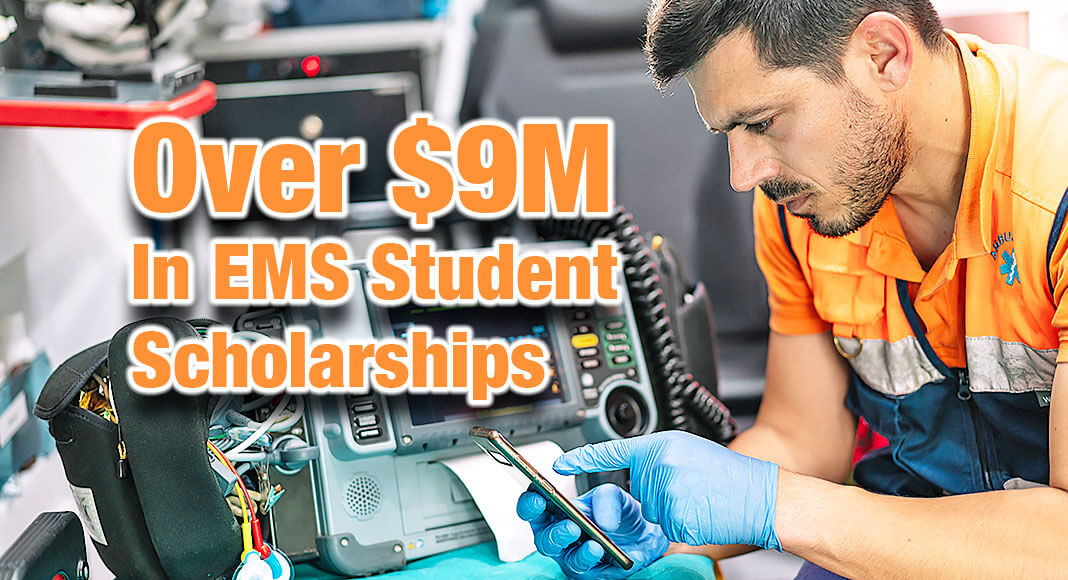 Mega Doctor News
AUSTIN, Texas – Governor Greg Abbott announced that over $9 million has been awarded by the Texas Department of State Health Services (DSHS) to fund nearly 1,500 scholarships through the Texas Emergency Medical Services (EMS) Scholarship program. These scholarships will help improve and expand emergency care across the state by growing Texas' EMS workforce, particularly in rural and undeserved areas.
"Expanding our state's emergency medical service workforce is imperative to keeping all Texans safe," said Governor Abbott. "Texans should not be discouraged from answering the call to serve their communities as first responders because of education and training costs. Through these Texas EMS Scholarships, we are expanding workforce education opportunities for the next generation of first responders in our state and filling in the gaps for emergency care in all areas of our state. I thank the Texas Department of State Health Services for distributing these scholarships, which will help Texans pursue high-demand careers in emergency care."
"This funding to support EMS education opportunities and to increase the workforce will ensure a strong EMS system in Texas," said DSHS State EMS Director Joe Schmider. "These scholarships are impacting the current and future emergency care throughout all of Texas."
In 2021, Governor Abbott signed legislation providing $21.7 million in funding to support EMS education and retention, including the Texas EMS Scholarship program. Texas EMS Scholarships are available based on documented need, with special attention given to rural and underserved areas within Texas. As of May 1, 2023, the Texas EMS Scholarship program has provided scholarships to 424 emergency medical technician (EMT) students, 79 advanced EMT students, and 988 paramedic students.
EMS careers offer competitive salaries and benefits, and people can begin providing care within 16 weeks. Experience in EMS can also be a springboard to other career paths in the healthcare profession. Texans interested in pursuing a career in EMS or wanting more information about available scholarships, education, jobs, and volunteer opportunities can visit dshs.texas.gov/emstexas