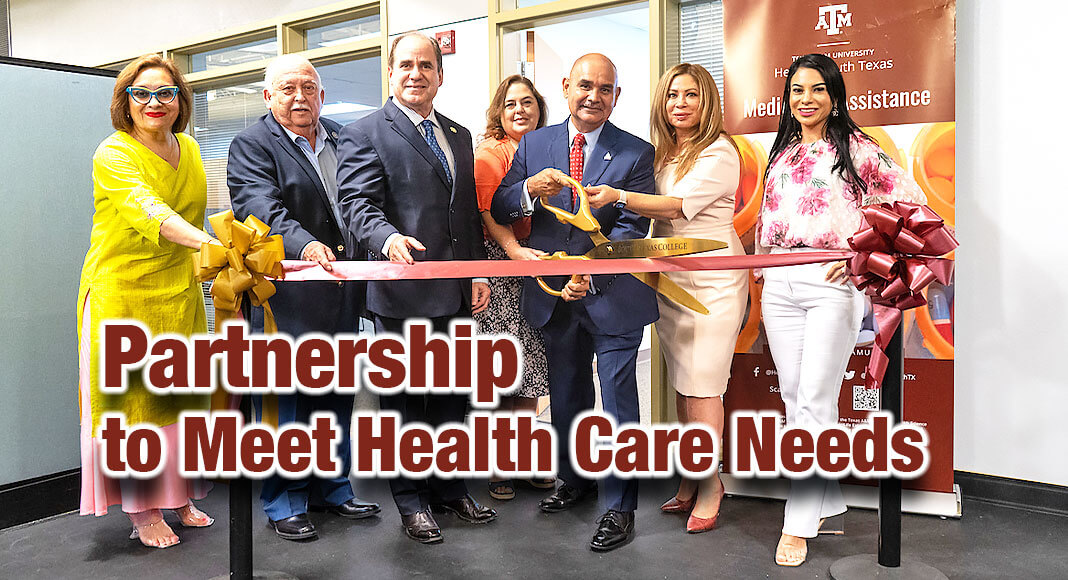 Mega Doctor News
By Amanda Sotelo
South Texas College and Texas A&M Healthy South Texas have partnered once more for a healthier Rio Grande Valley and, in a recent ribbon cutting ceremony, introduced the university's Diabetes Education Program to the community.
The Texas A&M program, housed at STC's Starr County campus, is one of numerous sites distributed across 27 South Texas counties with the goal of reducing the highest impact diseases and their consequences with a focus on diabetes management – prevention and treatment.
Noting the startling statistic that 2 in 3 people in the Rio Grande Valley being prediabetic or diabetic, Texas A&M Health-McAllen Director Rose Lucio said the overall goal is to meet the underserved health needs in the RGV.
"We are so thankful to STC…its leadership, Board of Trustees, for getting us here and allowing us to make STC in Starr County our home base," said Lucio. "With both institutions joining together to focus on something that is near and dear to both of us, we are able to offer our health care education services where they are needed the most."
Like STC, one of Texas A&M's Health's core values is community. Through its work and educational programs, it fosters health through all stages of life with an array of services such as diabetes management, asthma management and infectious disease education.
With certified and licensed staff on the team, the program also offers nutrition education and physical activities to its participants.
In addition, community members can also take advantage of the program's medical assistance program, which provides maintenance medications for chronic conditions such as diabetes, high blood pressure, cholesterol and mental health, for little to no cost.
All classes and activities are offered in English and Spanish.
"Being able to provide these services to our community, in this collaborative effort is significant," said STC President Ricardo J. Solis, Ph.D. "This means that our community is going to have even more health care outreach and opportunities. This is going to resonate across our region. We're very fortunate to have these services through this unique partnership."
In addition to this partnership, STC and Texas A&M University have also partnered to offer local students the Texas A&M Engineering Academy, which will begin fall 2023, among other initiatives that will be announced in the coming months.
STC Trustee and Board Chair Rose Benavidez said that the collaborations between the college and university reiterate the board's commitment to STC being of service to the community.
"Working together demonstrates that we are a part of this community more than ever, in more than one area," said Benavidez. "And what we do not only benefits our community academically, but it also impacts their health, their economic growth, and the direction our region is heading. The need is there. We are transforming our community and saving lives."
For more information on services offered by Texas A&M Healthy South Texas, go to healthytexas.tamu.edu or call 956-668-6300, or visit STC's Starr County campus at 142 FM 3167 Rio Grande City, Texas 78582 Building F.