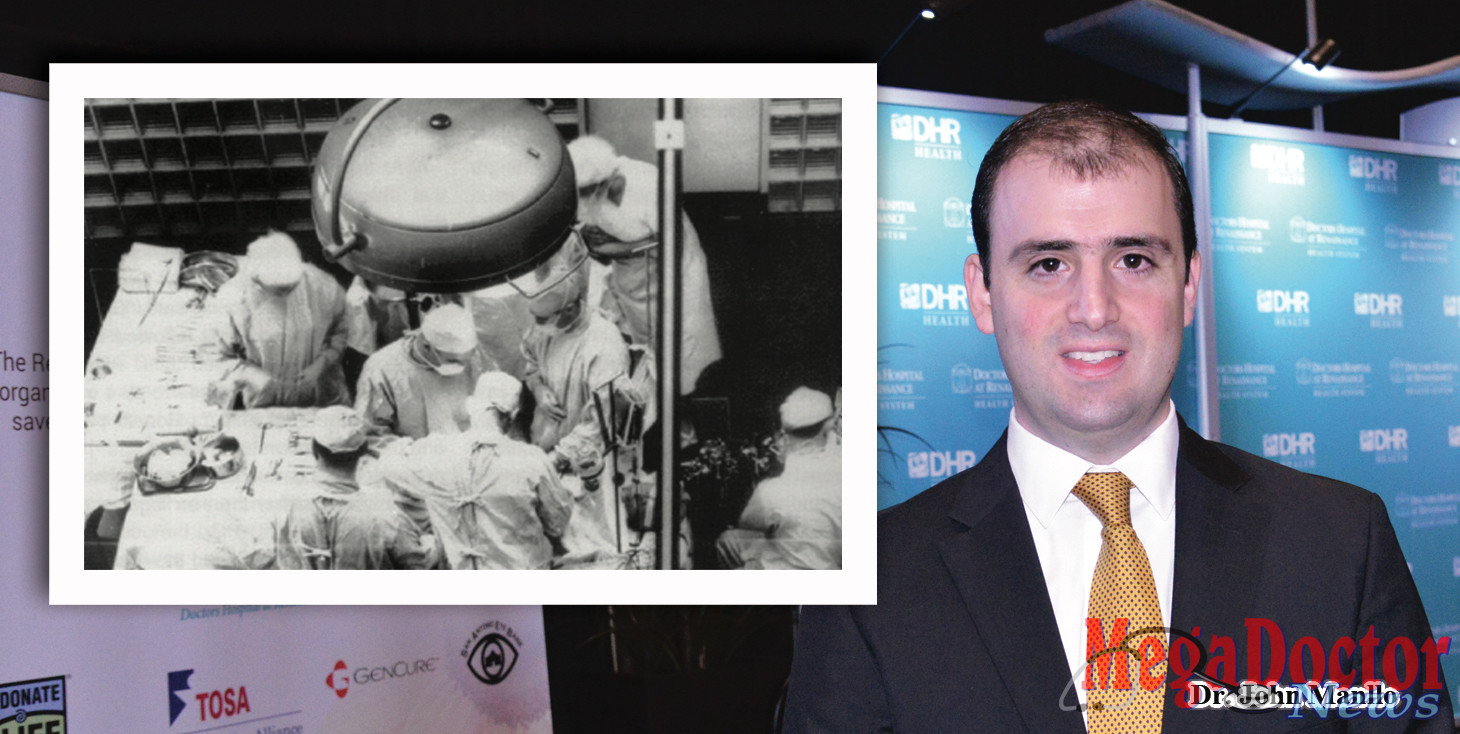 Mega Doctor News – 
By Roberto Hugo Gonzalez,
A few weeks ago, during a Doctors Hospital at Renaissance event, Mega Doctor News talked to Dr. John Manllo visiting the area. Dr. Manllo is in his second-year nephrology fellow with plans to start transplant fellowship next year at John Hopkins in Baltimore.
What is the motive of your visit to the Rio Grande Valley? "This is not my first visit to the Rio Grande. I have family here. I'm originally from Monterrey; that is very close to this area. He said, "I've been coming here since I was a kid. I love the valley. I grew up here many, many times. I have family who lives here in the area, and the reason for my visit here is I'm coming … once I graduate I'm looking to practice here in the valley. I came here to meet everybody, and what are the options of work."
He told Mega Doctor News that he chose to go into medicine because since he was a little boy loved to help people.
When I was 10, or 11 years old I broke my hand, and I was in so much pain, my dad took me to the hospital, the doctor came in, he looked at my hand and helped me." He said, "I was like, you know what? I want to do that."
As he said, that one experiences that made him think told himself, "It's like you know what? If I train, I can help people and get them to feel better just like that doctor did to me when I was a kid."
He loves the field of medicine because when he was in medical school, he realized that medicine is one area where you can create a bond with patients. "It's a relationship that you follow through time." He said, "You can help them in many different ways. It's not only about their physical aspect and treating their disease but also because you can help them through any situation. You create that bond that patient-doctor relationship is vital for me."
You became and internal medicine doctor, why nephrology? "I chose nephrology because it is scientific." He said, "I love electrolyte disorders, acid-based disorders, and I saw that it's an area where I can help, and put my everything that I've learned to the benefit of my patients."
From nephrology to transplant, why? "Because for me, transplants are the ultimate treatment for an end-stage of renal disease. It improves patient's quality of life. You have no idea how much patients change from being on a dialysis machine three times per week to having a transplant and being free. For me, that's paramount to cause an impact on patients' lives; people live longer. That's one of the reasons I choose this profession."
How safe is a kidney transplantation? "It's very safe, in 1954 the first living donor kidney transplant was performed," he said.
Dr. Manllo was referring to Dr. Joeseph E. Murray and his colleagues at Peter Bent Brigham Hospital in Boston. Sixty-one years ago, they performed the first truly successful kidney transplant from one twin to another.  Performed without any immunosuppressive medication.  A photograph of this procedure included in this report.
He said that today transplants last longer because advancements of immunosuppression, which is the-the medications prescribed to calm down the immune system.
He said, "In essence avoids organ rejection."
He emphasized that it was imperative because no matter how many advances in medicine the need for people to open their hearts and donate organs.
"I'm an organ donor myself, and I think it's critical to create that ambiance in the community to become donors," Dr. Manllo finalized. MDN