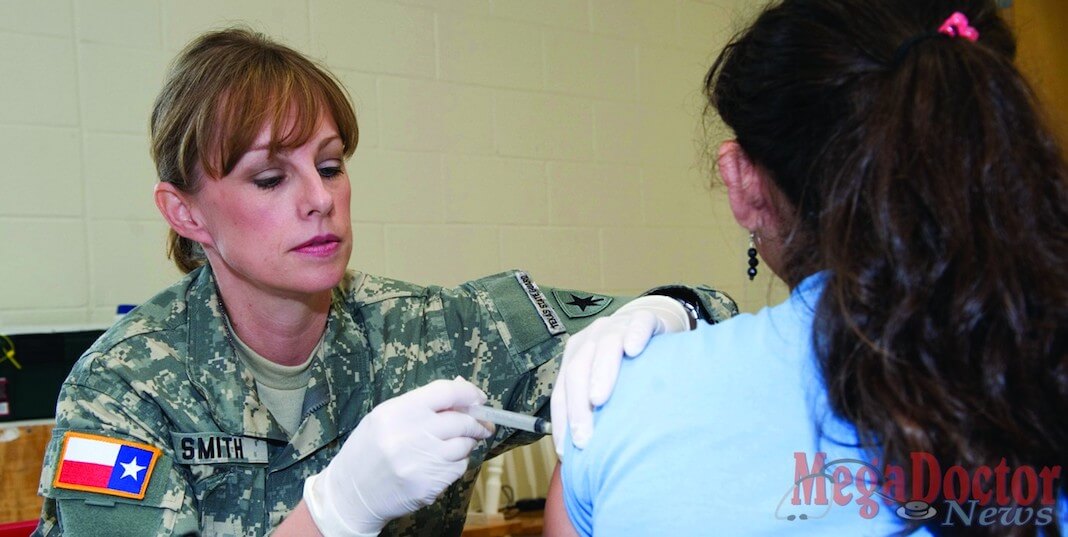 Mega Doctor News
Operation Lone Star returns July 24-28 and is bringing free health care services to five sites in South Texas in the following cities: Brownsville, La Feria, La Joya, Laredo, Rio Grande City, and San Juan. Available services at all locations include child immunizations, hearing and vision screenings, diabetes and blood pressure screenings, and sports physicals.
In addition, the Rio Grande City site will provide preventive dental services for school-age children. Dental services and vision exams for prescription glasses for adults and children will be available at the Hanna Early College High School in Brownsville and PSJA Early College High School in San Juan.
Operation Lone Star, an annual event first staged in 1999, also provides an opportunity to train emergency responders in how to quickly set up and operate clinics in the event of a public health emergency. The clinics are a cooperative effort of the Department of State Health Services (DSHS) and other state health and human services agencies, Cameron County Department of Health and Human Services, Hidalgo County Health and Human Services, City of Laredo Health Department, the Texas Military Department, and community volunteer groups.
All clinics will be open from 8:00 am to 4:00 pm Monday through Thursday and from 8:00 am to 2:00 pm on Friday. For more information, call your local health department or dial 2-1-1.
Locations
Brownsville: Vela Middle School, 4905 Paredes Line Road;
La Feria: La Feria High School, 901 N. Canal Street;
La Joya: La Joya High School, 604 Coyote Drive;
Laredo: Lyndon B. Johnson High School, 5626 Cielito Lindo;
Rio Grande City: Ac2E Magnet Elementary School, 1 S. Fort Ringgold;
San Juan: PSJA Early College High School, 805 West Ridge Road.