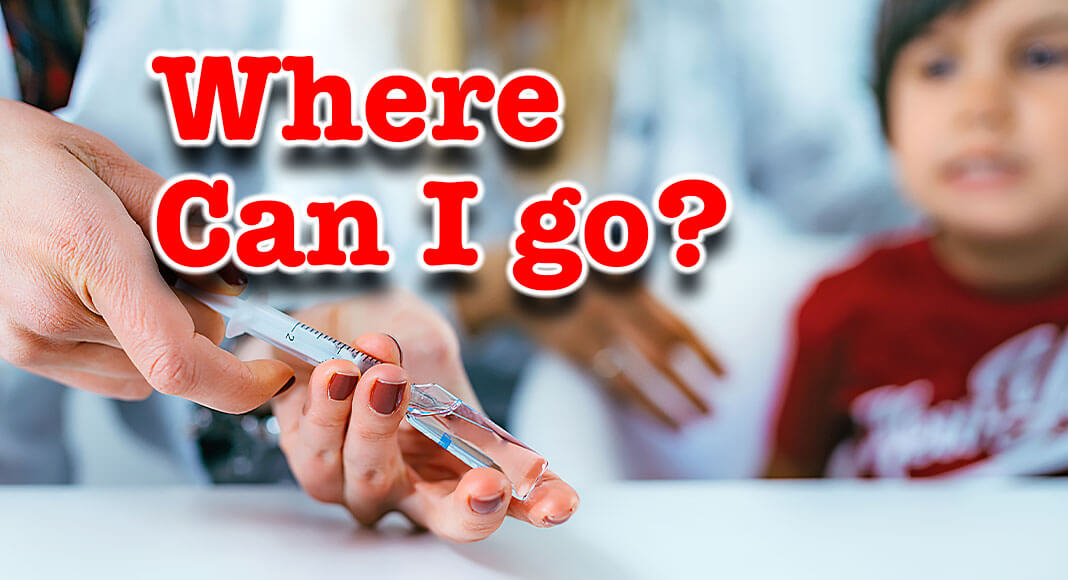 Mega Doctor News
If you are having a hard time finding a location to receive a COVID-19 vaccine, https://vaccines.gov  is the perfect website for you. It is a very useful tool in finding a location to get a vaccine for you or your loved ones. It is as simple as entering your zip code and how many miles radius you would like to search. You will be given a map and a list of these locations, along with addresses and phone numbers. 
Here is a sample of what you will see if you were to enter 78501 as a zip code with a 25-mile radius.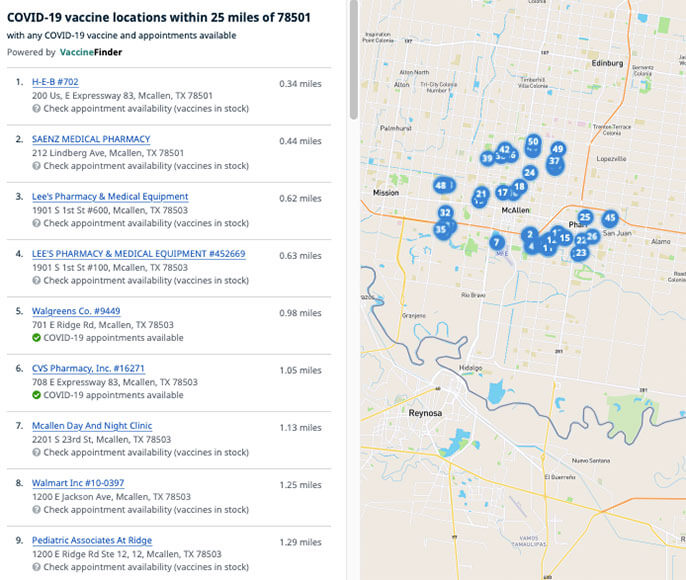 Follow this link to find a location closest to you:
Https://www.vaccines.gov/search
If you need further help, feel free to call 1-800-232-0233. They will be more than happy to assist you.
Key Details about Vaccines and Boosters
If unvaccinated, Pfizer-BioNTech or Moderna (mRNA vaccines) are recommended.
You are moderately or severely immunocompromised, find out more about getting an additional primary dose.
If you are fully vaccinated, you should get a booster shot if:

You received a second Pfizer-BioNTech or Moderna shot more than 6 months ago and are age 18+ years
You are 16-17 and received your second Pfizer-BioNTech shot more than 6 months ago
You received a J&J/Janssen shot more than 2 months ago
Which booster should you get:
Most people, regardless of which vaccine they first received, should get Pfizer-BioNTech or Moderna (mRNA vaccines) for their booster dose. Talk to your doctor or pharmacist.