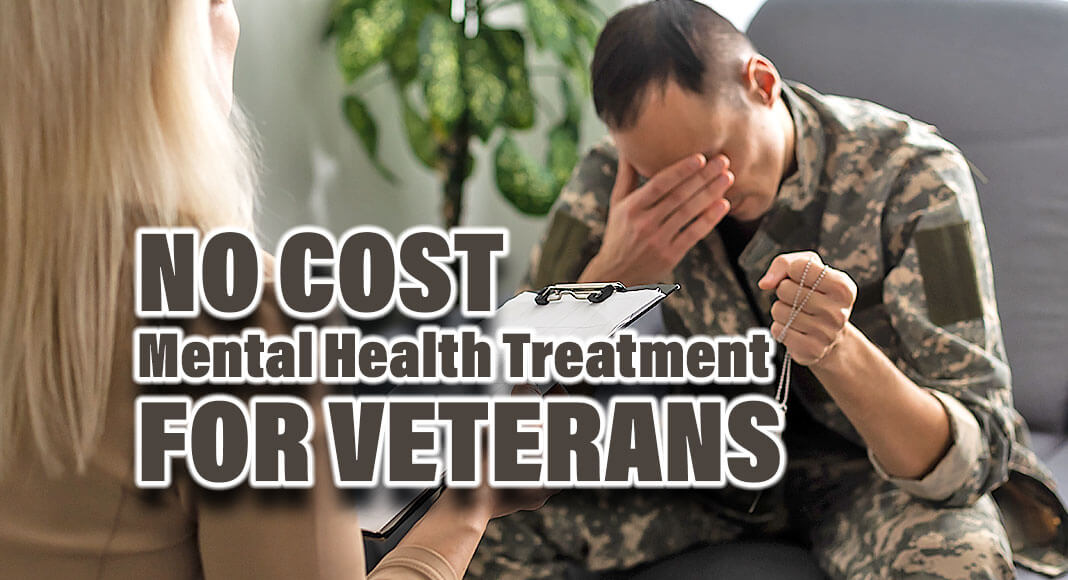 Mega Doctor News
- Advertisement -

About 11 to 20% of veterans experience post-traumatic stress disorder (PTSD) in any given year, according to the National Alliance on Mental Illness. Additionally, suicide rates of military service members and veterans are at an all-time high with deaths by suicide having increased by 25% since 2020.
But help is available and, this year, it has become more accessible. To close out Mental Health Awareness Month, South Texas Health System Behavioral is reminding veterans experiencing a mental health crisis or suicidal ideation and their families that it can provide immediate inpatient support due to the Comprehensive Prevention, Access to Care, and Treatment (COMPACT) Act of 2020.
As of January 17, the policy enables veterans in acute suicidal crisis to go to any health care facility for emergency health care at no cost, whether or not the facility is run by the U.S. Department of Veterans Affairs. Available services include inpatient or crisis residential care for up to 30 days and outpatient care of up to 90 days.
Rosalinda Jimenez, a licensed therapist at STHS Behavioral, is familiar with the difficulties veterans can face when they attempt to transition back to civilian life following their service to the country.
An Air Force veteran herself, Jimenez's father was a World War II veteran and Purple Heart recipient. She pursued a career in mental health to honor her father, who experienced depression toward the end of his life.
"The COMPACT Act is special because all you have to do is show up. Just come to an emergency room, to a behavioral health facility and they will take care of you," Jimenez said. "It's very important for veterans to know that we're here to help because suicide is a permanent solution to the temporary problems one may face in life. There are options, and licensed mental health professionals are available to help identify them."
Prior to the act's passage, Jimenez said veterans had to deal with a lot of bureaucratic red tape that could delay services or even prevent veterans from accessing care altogether.
- Advertisement -

"Now, an ambulance or family member can simply bring them to a facility offering inpatient treatment to be assessed and admitted, if necessary. Before maybe they felt like they had nowhere to go or that no one would take their case," Jimenez said. "Now, an ambulance can provide the service, and if they pay, they can be reimbursed. The U.S. Department of Veterans Affairs will take care of that."
To qualify for services under the COMPACT Act, veterans do not need to be enrolled in the VA system but must be former members of the armed forces who were discharged or released from active duty after more than 24 months of active service under conditions other than dishonorable.
Also eligible are former members of the armed forces, including reserve service members, who served more than 100 days under a combat exclusion or in support of a contingency operation either directly or by operating an unmanned aerial vehicle from another location who were discharged under conditions other than dishonorable.
Additionally, former members of the armed forces who were the victim of a physical assault of a sexual nature, a battery of sexual nature, or sexual harassment while serving in the armed forces also qualify.
If you or someone you know is a veteran in crisis, STHS Behavioral is here to help. To schedule a confidential assessment, call the STHS Behavioral hotline, available 24/7, at 956-388-1300.