Order Phone number below of all the stores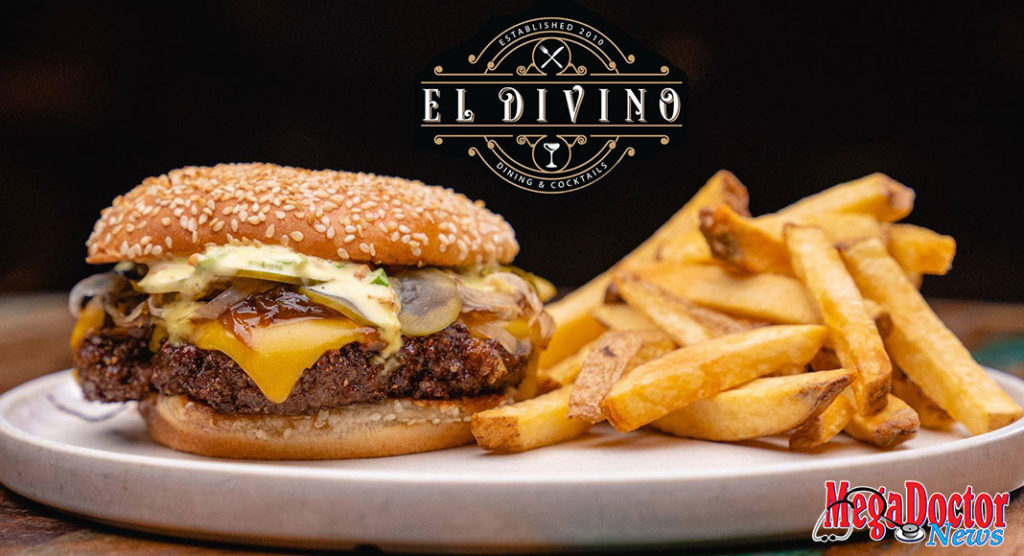 Mega Doctor NEWS
We encourage you to support local merchants. During these times of need, we can rise as a community and help each other out.
El Divino Dining & Cocktail
5001 N 10th St McAllen, Texas 78504  ☎️ 956-627-3990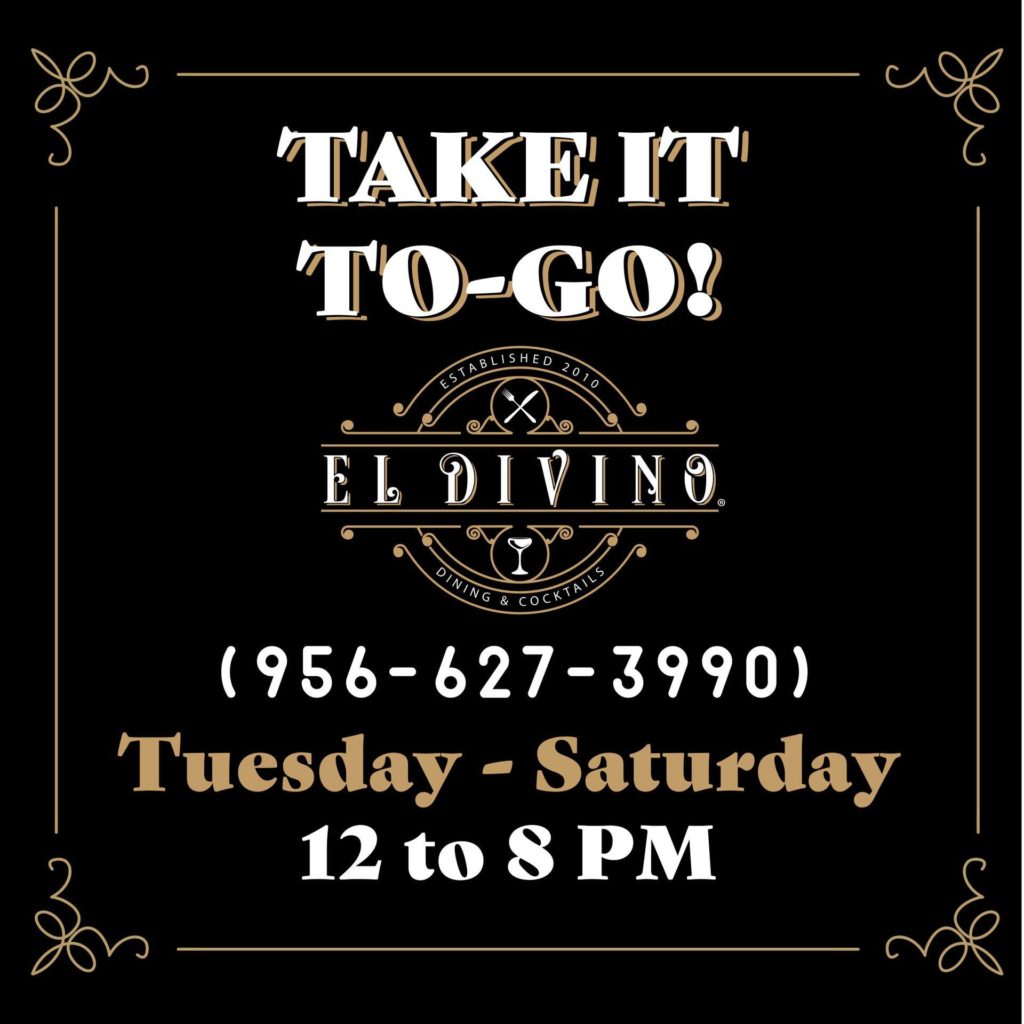 We are so grateful for your support. We're offering curbside pickup and FREE delivery on all orders over $50 from 12 to 8 Tuesday through Saturday. See current menu plus order online at eldivinorgv.com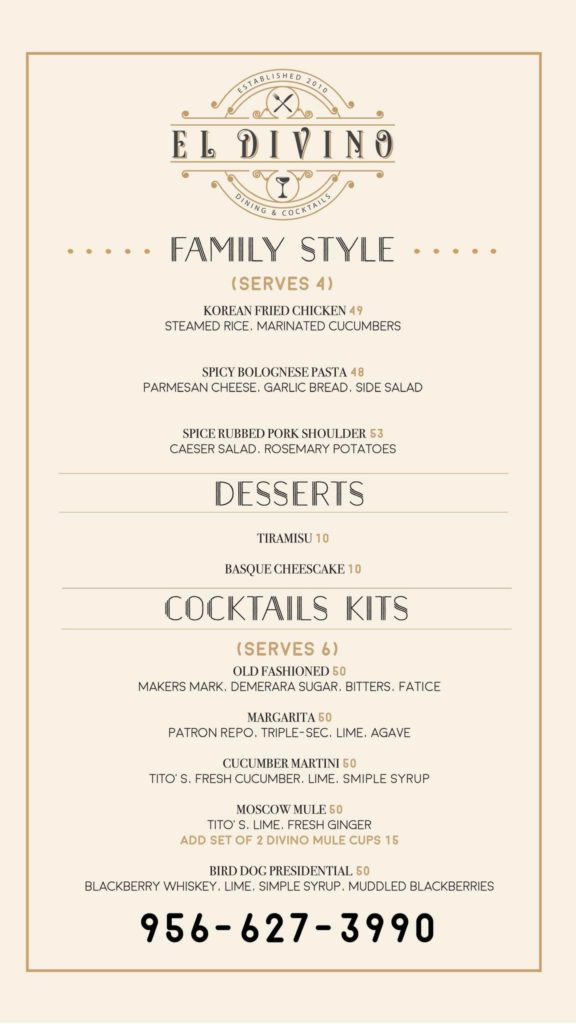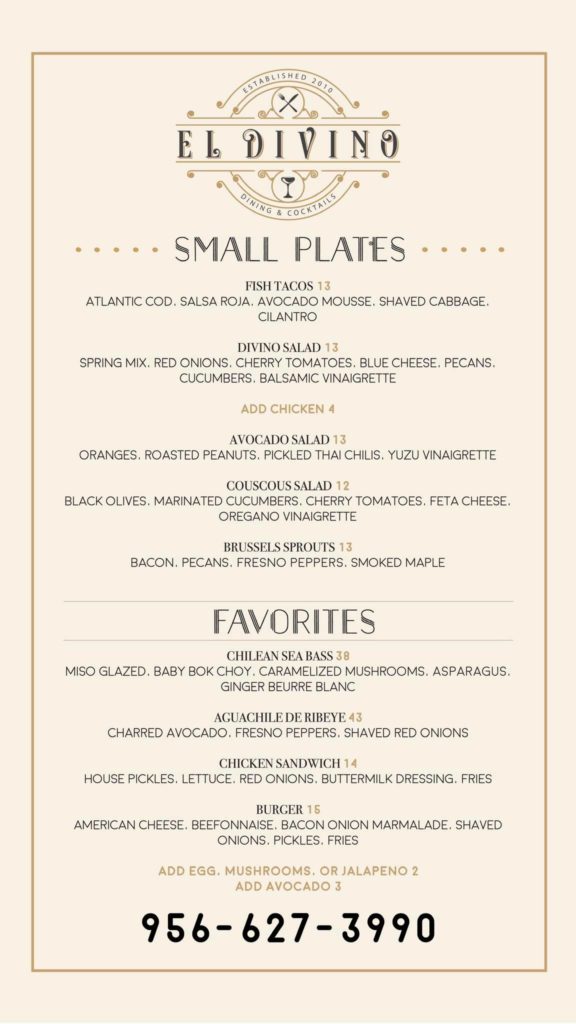 We're now open for curbside & delivery Tuesday-Saturday 12 pm – 8 pm. Call 956-627-3990 or order online eldivinorgv.com or thru Facebook.
---
If you are the owner or the manager of a restaurant, we would like to help you promote your curbside specials. FREE of charge. Just send us the information to info@tbbmega.com