By Roberto Hugo Gonzalez
As originally published by Mega Doctor News in its newsprint edition February 2019
Over the last decade, the Valley has grown by leaps and bounds. As a consequence, this region has attracted highly trained specialists in the medical field. Historically, those in the community had to travel out of the area for specialty care. Thankfully, that is no longer the case, and many are pleasantly surprised to discover the advanced level of medical care available.
Today, Mega Doctor News (MDN) introduces Dr. Rachel Gelman to our readers. She is an ophthalmologist at the DHR Health Eye Institute. 
Dr. Gelman told Mega Doctor News (MDN) that though she manages a variety of ophthalmic pathologies, she specializes in the treatment of disorders of the cornea and anterior segment of the eye. Her expertise is corneal transplantation and complex cataract and intraocular lens surgeries, in which she applies the latest techniques to her patients.
Dr. Gelman is a physician whose education and training in her field make her a unique professional. She brings solutions to diseases that are highly prevalent in the Rio Grande Valley. Though she was born and raised in McAllen, she left the Valley after college to attend medical school. Just to give you an idea of her academic preparation, she was part of the University of Texas-Pan American (now UTRGV) and Baylor College of Medicine combined Bachelors-M.D. program, receiving full scholarships from both institutions, and accepted to medical school while she was still in high school. Upon graduation from Baylor College of Medicine, she completed an internship at Wayne State University in Detroit, followed by a residency in ophthalmology at the University of Arizona in Tucson. After her general training in ophthalmology, she completed specialty training.Dr. Gelman pointed out, "I did my fellowship in cornea, anterior segment and refractive surgery at the Gavin Herbert Eye Institute at the University of California in Irvine." Upon completion, she finally moved back to the Valley.
Even though she took about thirty seconds to tell us about her academic background, she spent over a decade acquiring the necessary training to become an eye surgeon.
Cornea transplantation is a unique procedure and she is the only physician performing it in the Rio Grande Valley. The fact that Dr. Gelman decided to come back to this region is an exceptional advantage to local residents needing her services. She said, "That's one of the reasons that I came back to the Valley. It's a wonderful opportunity for me to be able to offer something needed by my community. And it's always been my dream to come home and give back in some way to the people of the Valley."
Dr. Gelman said enthusiastically that she is fascinated by her profession and the field of corneal transplantation. Because there was a great need for this in the Valley, she believed it was her calling to come back.
Her profession carries tremendous responsibility, especially when surgery is performed. That is why the training of a physician is priceless, and the instruments used are essential, but above all, the passion a doctor has for what he or she does is vital.
Dr. Gelman discussed some aspects of her practice, "The cornea is the clear dome at the front of the eye, that I like to call the windshield of the eye. It has various layers and has to be transparent and thin for it to do its job well, which is to allow you to see clearly." She had recently performed a procedure called DMEK, which stands for Descemet Membrane Endothelial Keratoplasty. She explained that DMEK is a type of partial thickness corneal transplant. This new technique removes solely the layer of the cornea that is damaged and replaces it with a layer of healthy cells. She said, "This is revolutionary. By replacing the damaged part exclusively, leaving the remainder of the original cornea intact, healing is accelerated, and outcomes are improved. This procedure requires great skill because the layer needing replacement is not only extremely fragile, but only 10 microns thick, and nearly invisible to the naked eye. It's a very delicate and beautiful operation."
Dr. Gelman said, "The patient on whom I performed the procedure had symptoms of pain and blurry vision. By replacing that layer of cells, her symptoms were alleviated."
"How do I feel about it? I was very excited. The patient was in tremendous need. She's an 80-year-old woman who lives alone. But she required much help from friends and family because of her poor vision and continuous eye pain. So, it was my priority to take care of her."
"I couldn't have done it alone," she said. "It was a team requiring trained nurses and technicians. It also required a hospital administration willing to expend the funds and resources necessary." But Dr. Gelman is most grateful to her patient. "Despite knowing she was going to be the first one to have this type of surgery performed here, her willingness to put her faith in me was so meaningful," she said.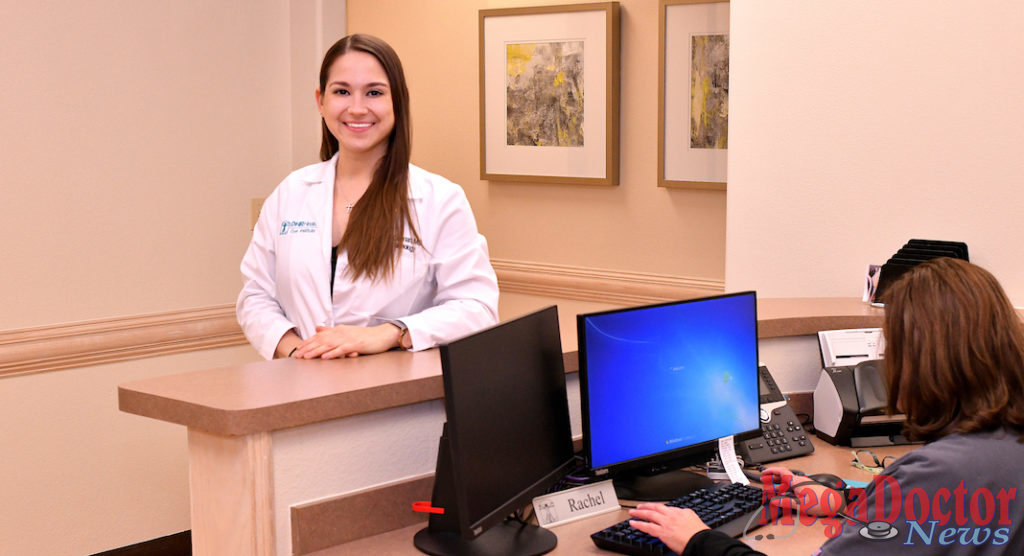 Dr. Gelman discussed other aspects of eye care, "The cornea can be scarred, swollen, irregular, or dry. I particularly want to bring attention to dry eye disease, which affects a large portion of the population, but is often brushed off as an unfortunate fact of life. However, many are debilitated by symptoms of pain and blurry vision. Today we have various modalities to treat the problem. Though no cure has been found, as of yet, there are many treatments and devices, such as LipiFlow, which treats Meibomian gland dysfunction. Meibomian glands provide an oil base to our tears, essential to keep the cornea lubricated. If these glands are obstructed, which is commonly the case, tears without this oil base are inadequate, leading to dry eye. This technology completely cleans out the Meibomian glands, allowing them to return to normal function".
Dr. Gelman, as an ophthalmologist, is very well aware that diabetes is one of the most devastating diseases prevalent in our community. She said, "It's sad because diabetic eye disease is often preventable. It requires not only our ability to diagnose and treat but the patients' willingness to alter their life habits which so often are deleterious to the functioning of their eyes."
"To begin with, I can't emphasize enough the importance of making sure your blood sugars, blood pressure, and weight are under control. It is vital for your vision and your overall health."
"Unfortunately, by the time I see some of these patients, it's too late. Their disease is really advanced, and sometimes has caused irreversible damage and loss of vision." She said, "I think a lot of the time people take their vision for granted and do not properly care for their eyes or ignore issues with their vision until late in the disease process."
As a professional, when Dr. Gelman deals with her patients, "I try to imagine that the person in the chair or on the operating room table is a member of my own family and think about how I would want him/her to be treated by his/her doctor." She said, "It's always been in my interest to listen to my patients and to make them feel heard, to make them feel respected, and most of all to make them feel that I genuinely care, and I do."
Personal Life
Dr. Gelman is thirty-one years young and is an avid runner. She also loves weightlifting. She is an accomplished pianist, first learning to play the piano at the age of 5.
She had very kind words for her parents. She said her father, Dr. Lawrence R. Gelman, has been her inspiration. Dr. Gelman said she is aware of the impact that her father is having in the field of medicine. "He's the smartest, most generous, and kindest person I know. And I believe that's what makes him such a brilliant doctor. I always admired him and wanted to follow in his footsteps. So, yes, he did have a lot of influence on me."
MDN: What about your mom?
She said, "My mother, Maria Esperanza Gelman, was my biggest supporter going through my entire training, and still is. We have a strong faith, and I am 100 percent certain that I wouldn't be here today without the prayers and the support of my mother and my family. My mother is the driving force in my life. She's the reason I feel confident to do the things that I do because she's always in my heart and I know she's on my side."
As for her career goals, Dr. Rachel Gelman said all she wants is for her patients to feel that she has truly helped them. She is performing difficult and delicate surgeries at DHR Health Eye Institute and doing them well. That is why she is our Mega Doctor of this month.
Written by Roberto Hugo Gonzalez, a 2009 SBA Journalist of the Year Award Winner and a 2009 and 2012 Paul Harris Fellow Award recipient.