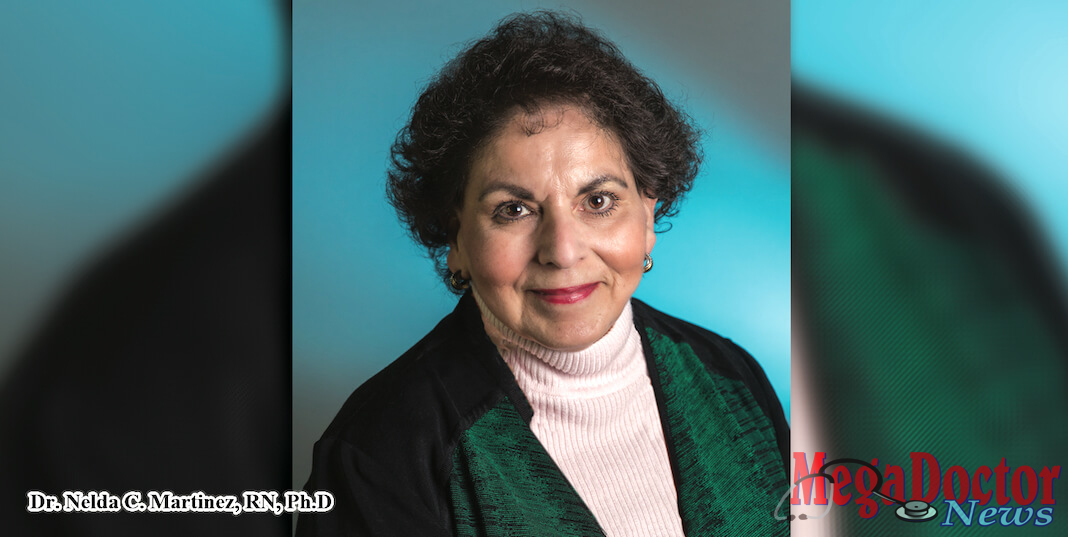 By Steven Masso
- Advertisement -

Mega Doctor News
Rio Grande Valley, Texas – Dr. Nelda C. Martinez, RN, Ph.D., clinical professor in the UTRGV School of Nursing, College of Health Affairs, has been inducted as a Fellow of the American Academy of Nursing, during the organization's 2017 Transforming Health, Driving Policy Conference, Oct. 5-7 in Washington, D.C.
Martinez said she is humbled by the honor, and hopes she is one of many more Hispanic nurses who will receive the same commendation in the future.
"I wish I could express how I felt when I got word that I was selected as a Fellow," Martinez said. "It's a great accomplishment, and I am one of the few Hispanics, but I want to see more of us."
Fellowship is awarded to those regarded as nursing's most accomplished in research, practice and education management, and is considered one of the highest honors in the nursing profession.
According to the AAN website, "Invitation to fellowship is more than recognition of one's accomplishments within the nursing profession. Academy fellows also have a responsibility to contribute their time and energies to the Academy, and to engage with other health leaders outside the Academy in transforming America's health system …"
Martinez received a doctorate in nursing from Ohio State University in 1982, and established the Anita and Frank Hernandez Hispanic Nursing Scholarship, which she named after her parents. The scholarship is awarded to Hispanic nursing students at Wright State University in Ohio, where she was the first Hispanic-American to earn a bachelor's in nursing.
- Advertisement -

Research has been and continues to be a point of focus for Martinez. She attributes much of her success to her time conducting research, where she specifically studied diabetes and clinical genetics.
Martinez's ultimate goal is to bring awareness to the education of children. She is pleased to see growth in the number of students attending college, but hopes to see even more in the future, particularly among minority students.