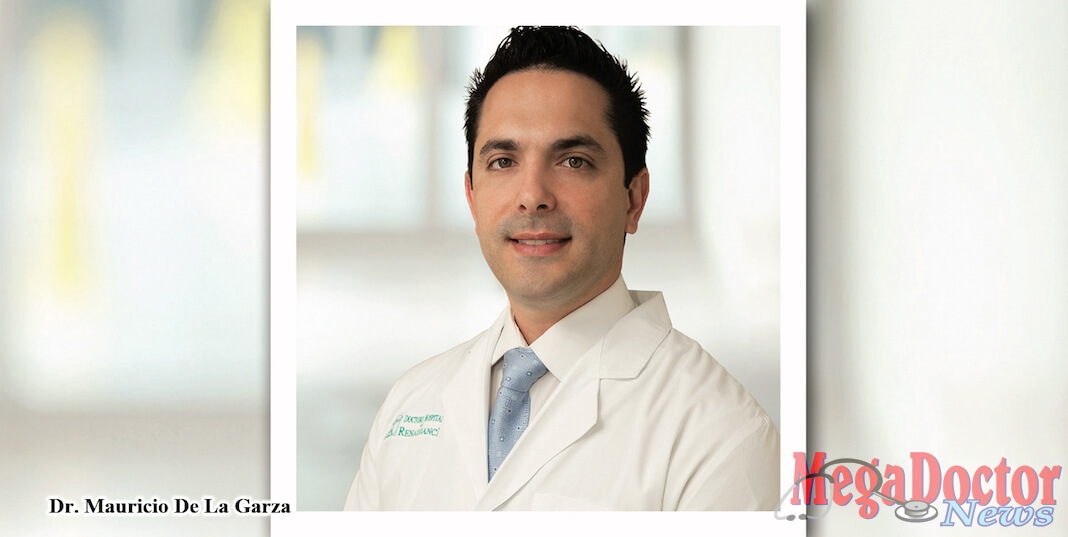 - Advertisement -

Mega Doctor News
Edinburg, TX— Doctors Hospital at Renaissance Health System is proud to welcome Dr. Mauricio De La Garza. Dr. De La Garza, a specialty-trained, board eligible plastic and reconstructive surgeon, will join the Breast Center of Excellence at Doctors Hospital at Renaissance (DHR) and the Plastic and Reconstructive Surgery Institute at Renaissance.
Dr. De La Garza is a native of Monterrey, Mexico. He trained in General Surgery at Northwestern University in Illinois, at Michigan State University, and at the University of Massachusetts. He then completed an integrated plastic and reconstructive surgery residency at Southern Illinois University Institute for Plastic Surgery.
Dr. De La Garza brings extensive experience in breast reconstruction, microsurgery, reconstructive surgery, hand surgery, aesthetic surgery, and treatment for extensive burns and problem wounds. For severely injured patients whose problems cannot be solved by traditional care, reconstructive plastic surgery provides a new outlook on life. Specialized operating tools, precise instrumentation, and superior attention to detail are used to perform intricate operations on even the tiniest of structures. Through such precise surgery, Dr. De La Garza strives to restore function and appearance for patients who suffer from trauma, infection, burns, disease, tumors, disease or birth defects.
Other surgical services provided:
Critical care management
Cosmetic surgery – facial, breast, and body contouring surgery
Head and neck cancer reconstruction
Hernia reconstruction
Maxillofacial trauma
Post-bariatric reconstructive surgery
Skin cancer and reconstruction
Trunk and lower extremity wound reconstruction