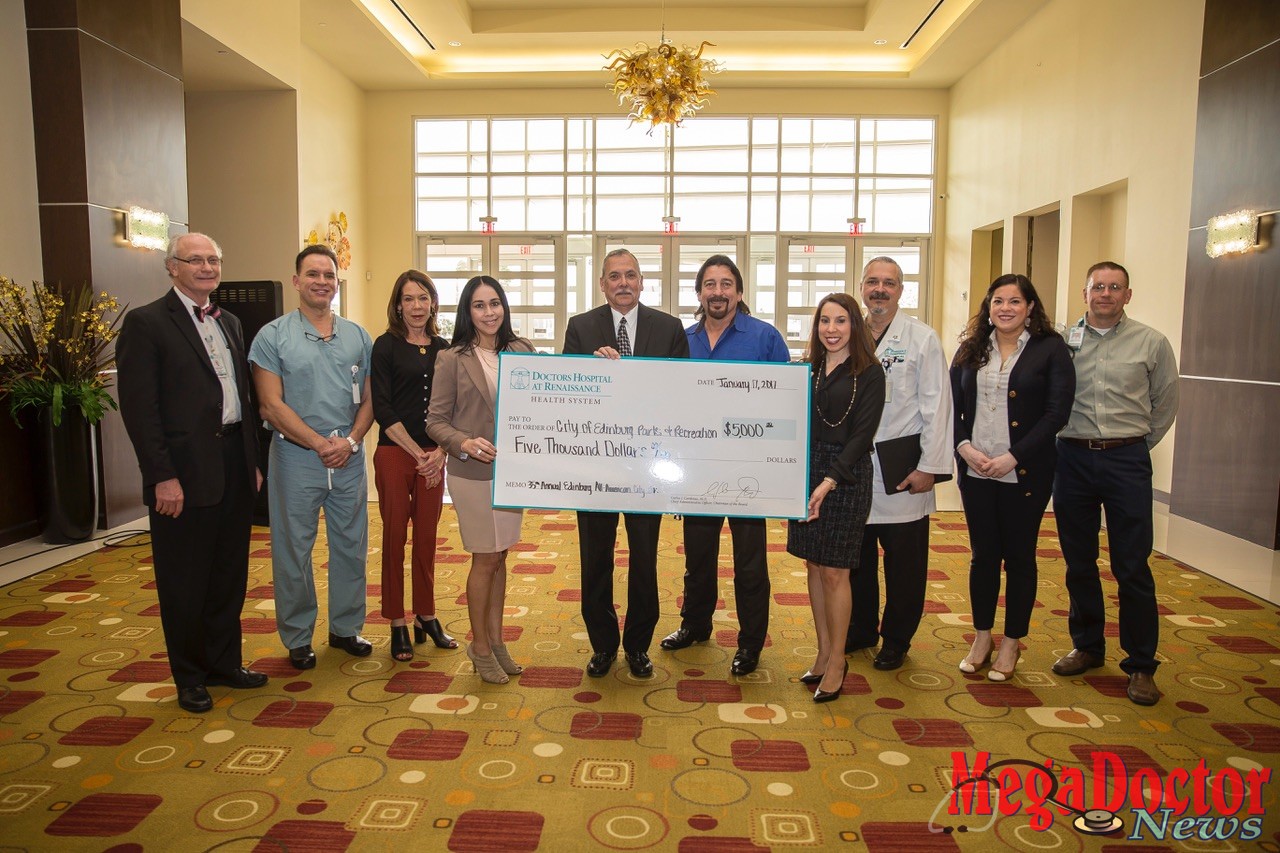 Mega Doctor News 
Edinburg, TX— Doctors Hospital at Renaissance is proud to be a $5,000 sponsor of the City of Edinburg's Annual All-America City 10K Run/Walk and Fun Run. Now in its 35th year, the event will take place on Saturday, February 4th, starting at the Edinburg Parks and Recreation Center and ending at the Richard Flores Stadium in Edinburg.
"It is our privilege to be part of this outstanding community event that attracts participants from across the world," states Marissa Castañeda, Senior Executive Vice President and Chief Operations Officer at Doctors Hospital at Renaissance. "We look forward to this event each year and many DHR team members participate, either as runners or as volunteers."
The All-America City 10K Run/Walk registration is open now until February 3rd at https://bit.ly/2joDYpT. Racers can pick up their registration packets January 30- February 3rd at the Edinburg Parks and Recreation Center, located at 315 E. Palm Drive in Edinburg. Registration will not be allowed on the day of the race. For more information about the run, please visit https://iaapweb.com/edinburg/home.htm  or call (956) 381-5631.