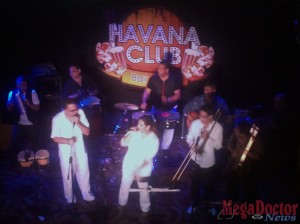 Mega Doctor News
- Advertisement -

Edinburg, TX—11/27/13— Doctors Hospital at Renaissance invites community members from across the Rio Grande Valley to attend the Typhoon Haiyan Relief Benefit Concert. The benefit concert is in conjunction with hospital-wide efforts that were initiated immediately upon news of Typhoon Haiyan in the Philippines, and all proceeds from the concert will be used to provide relief for individuals affected by the storm. The concert will take place on Thursday, December 5, 2013 at the Havana Club, located at 500 E. Nolana Avenue in McAllen, TX. Admission is $20 per person and includes free appetizers.
Typhoon Haiyan, known as Typhoon Yolanda in the Philippines, was an extremely powerful storm that devastated the Philippines and portions of Southeast Asia. Typhoon Haiyan is the deadliest storm on record in the Philippines, killing over 10,000 individuals and leaving thousands more stranded without shelter, food, or water. It is estimated at 9 million people have been directly affected by Typhoon Haiyan.
"We continue to be deeply saddened by the typhoon that struck the Philippines and the devastating aftermath citizens continue to be faced with," states Shea Prevost, DHR Chief Marketing Officer. "Doctors Hospital at Renaissance firmly believes that we need to extend relief efforts to the residents of the affected areas; this concert is just one way for us to help." 
- Advertisement -

The Typhoon Haiyan Relief Benefit Concert will feature the Renaissance Rockers, a local rock band comprised of physicians. The Renaissance Rockers includes Dr. Carlos Cardenas, gastroenterologist and DHR Chairman of the Board, Dr. Noel Oliveira, wound care physician, and Dr. Carlos Morales, cardiologist. The Renaissance Rockers share their talent with non-profit organizations in the community and immediately agreed to assist in the Typhoon Haiyan relief efforts.
Dr. Carlos Cardenas states, "The Renaissance Rockers are always about rocking for a cause or a cure; this time we are rocking for relief! We could think of no better cause at the present time than to have a jam on behalf of the victims of Typhoon Haiyan in the Philippines. It is our opportunity to give from our hearts to the hearts of those who have lost their homes and lost loved ones."
One hundred percent of the proceeds from the Typhoon Haiyan Relief Benefit Concert will go to the emergency relief efforts in the Philippines, which are providing humanitarian aid, medical services and supplies, and food and water. The cost of the ticket and any additional donations are tax-deductible.
For more information about the Typhoon Haiyan Relief Benefit Concert, please call the DHR marketing department at 956-362-3100.
Doctors Hospital at Renaissance continues to be the premier healthcare provider in South Texas. For more information, please call Doctors Hospital at Renaissance at (956) DOCTORS (362-8677) or visit our website at www.dhr-rgv.com. Join our community – www.facebook.com/thinkDHR, www.twitter.com/dhr_rgv, and www.pinterest.com/thinkDHR!